US Airstrike Kills 150 Al-Shabaab Militants 1 Year After Terror Group Slaughtered 150 Christian Students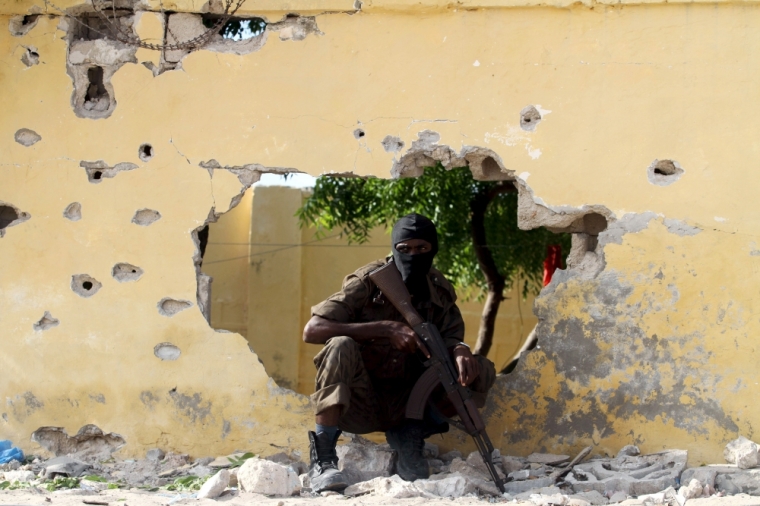 A major U.S. airstrike has reportedly killed more than 150 al-Shabaab militants in Somalia, the Pentagon confirmed, nearly a year after the Islamic terror group slaughtered almost 150 Christian students in Kenya.
"We know they were going to be departing the camp and they posed an imminent threat to U.S. and [African Union] forces," spokesman Captain Jeff Davis said, according to BBC News.
"Initial assessments are that more than 150 terrorist fighters were eliminated," he added.
The strikes targeted Raso Camp, which is located 120 miles from the capital of Mogadishu, and has been under surveillance for some time now.
Al-Shabaab militants are infamous for their attacks on Christians and other civilians, often separating believers by groups and slaughtering the Christians.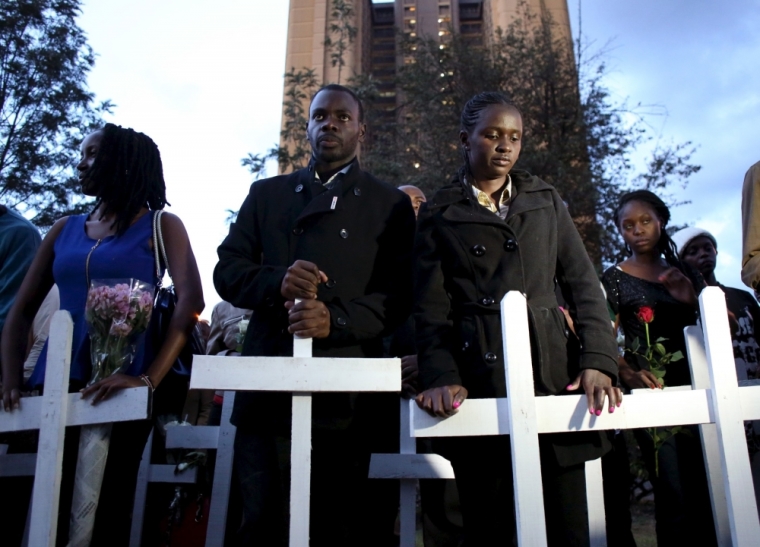 One of their deadliest attacks occurred in April 2015 at Garissa University College in Kenya, where the militants killed 150 people, most of them Christian students. They reportedly separated the Christian from the Muslim students, before shooting the former, which is a strategy they have employed in a number of their raids.
While based in Somalia, the group has been carrying out raids across the region and especially in Kenya, fighting back against Kenyan and AU army attacks on their camps.
U.S. Air Force Secretary Deborah Lee James explained that the airstrike on the Raso camp came as a "defensive" measure.
"There was intelligence ... these fighters would soon be embarking upon missions that would directly impact the U.S. and our partners," James told reporters, according to Reuters.
Somalian authorities have said that they helped in the mission by providing intelligence about the camp to the U.S. army in preparation for the airstrikes.
"There has to be intelligence on the ground for this to happen. Our intelligence had helped," Somalia's Foreign Minister Abdusalam Omer said.
Omer added that the drone strikes will be a significant set-back to the terror group.
"Instead of al Shabaab attacking civilians, it was a military target that was hit and there was a high success rate," he said.
Davis noted that there are no reports of civilian casualties, and characterized the airstrike as successful.
"Their removal will degrade al Shabaab's ability to meet the group's objectives in Somalia, which include recruiting new members, establishing bases and planning attacks on U.S. and Amisom forces there," the Pentagon spokesman affirmed.
Al-Shabaab remains active, however, and in February carried out a twin bombing at a busy restaurant in the Somali city of Baidoa, marking their determination to bring down the government.
Tomi Oladipo, BBC's Africa Security Correspondent, suggested that crippling al-Shabaab's operations is a top priority for the U.S. army in Africa, following up on another major operation in 2014 which killed Ahmed Godane, the leader of the terror group.
"The jihadis have since learned that they are often watched by surveillance aircraft and so they tend to meet under trees to avoid detection. This method has its limits, as this latest incident shows. They cannot train at will without being seen," Oladipo added.
"Al-Shabaab maintains its determination to establish its rule over Somalia, hence its resilience and increasingly sophisticated attacks. The group is suspected to be behind an explosion at a security checkpoint at the Beledweyne airport which could have been more lethal had the explosives got aboard an airliner."