USCIRF Is 'Delusional' for Not Including Iraq on List of Religious Freedom Violators, Johnnie Moore Says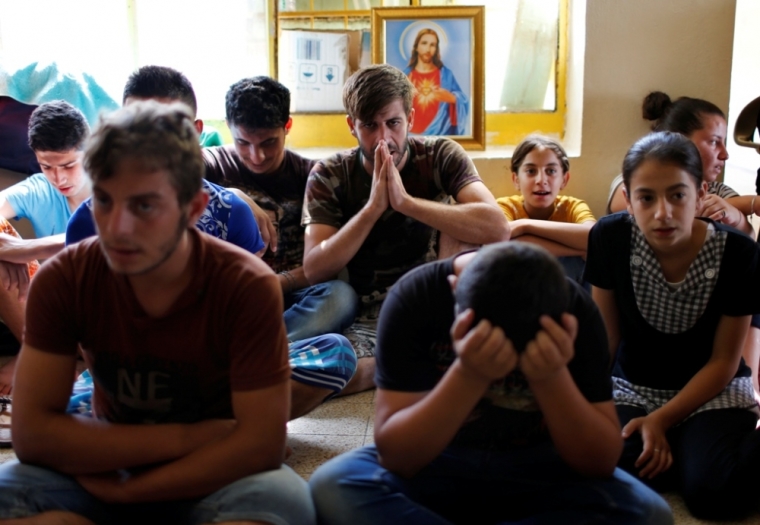 Prominent evangelical author and religious freedom advocate Johnnie Moore is criticizing the bipartisan United States Commission on International Religious Freedom for "incomprehensible" conclusions made in its annual report released Wednesday.
"I don't want to diminish the credibility of USCIRF. Anything the United States government does on this subject is very important but I think they got it very wrong in a few critical areas," Moore told The Christian Post hours after the panel, mandated by Congress in 1998 to advise the U.S. government on international religious freedom issues, released its 2017 Annual Report.
Moore, who is reportedly among a small number of religious freedom advocates being considered for nomination as the State Department's next ambassador at-large for international religious freedom and the author of the book Defying ISIS, explained that there were three elements of the report that he felt were either "short-sighted" or based on limited information.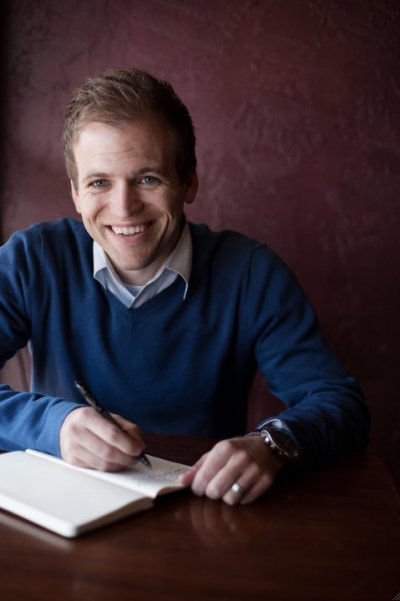 The first two objections Moore had is that USCIRF dropped its recommendations for Iraq and Egypt to be listed by the State Department as "countries of particular concern" for serious religious freedom violations. For the past several years, USCIRF has called on the State Department to list Egypt (since 2011) and Iraq (since 2008) as "countries of particular concern."
In its 2017 report, USCIRF only listed both Iraq and Egypt as "Tier 2" countries, which is defined as "nations in which the violations engaged in or tolerated by the government are serious" and characterized as "systematic," "ongoing," or "egregious."
On Iraq, where the Islamic State is being pushed out of territory after it had taken over the nation's second largest city and large portions of the Nineveh Plains, Moore took to Twitter to call USCIRF's decision to list Iraq as a "Tier 2" county as "delusional."
Moore, who is a member of President Donald Trump's evangelical adivsory board, told CP that USCIRF should not "be letting Iraq off easy at this point."
Moore said that even though an Iraqi-led coalition effort is liberating towns from IS, there are many Christians and religious minorities displaced by the Islamic State who are not getting the support they need from the government.
"They are still not getting sufficient support from the government. They have liberated towns but they haven't gotten much more than liberated towns," Moore said. "I think it is at best Pollyanna. At worst, it is incomprehensible that USCIRF would move Iraq from a 'Tier 1' to a 'Tier 2' country."
USCIRF also recommend that the State Department designate the Islamic State as an "entity of particular concern," a designation created by the Frank Wolf International Religious Freedom Act passed last December.
As for Egypt, USCIRF's "Tier 2" designation comes as there has been a continued increase in extremist attacks on Coptic churches and Christians in the past six months. Hundreds of Coptic Christians in the Sinai region have reportedly fled their homes and accused Egyptian security forces of being apathetic about protecting them from Islamic State affiliates and other terrorists.
"While I don't feel quite as strongly, I do think it is incredibly short-sighted to give Egypt a pass when we have seen such a drastic escalation of attacks on Coptic Christians," Moore said. "[There was] an attempt [to attack] St. Catherine's Monastery [last week], the Palm Sunday bombings, bombing the church the Coptic Pope is in. Everyone is scared to death that the Catholic Pope is in Egypt."
"It is incomprehensible to me that the commissioners would come to these two conclusions," he added.
Despite the increased attacks on Christians and the "government's widespread repression of human rights," The USCIRF report explains that religious freedom conditions in Egypt improved "in several areas" over the past year. Additionally, a press release announcing the report states that the Egyptian government "took some positive steps to address religious freedom concerns."
"Yeah, [President Abdel Fattah el-Sisi] has definitely made strides in a positive direction, but this is not the time to take pressure off," Moore said. "I totally give el-Sisi credit but for the country, he has got limited control in certain parts of the country and their is a clear escalation and it sends the wrong message by changing the status."
Moore's third objection to the USCIRF report is that it lists the Middle Eastern nation of Bahrain as a "Tier 2" country for the first time. The report explains that Bahrain was added because of "deteriorating religious freedom conditions" that occurred during "an overall worsening of human rights conditions during the past year."
"There was a sharp increase in the number of interrogations, arrests, convictions, and arbitrary detentions of Shia Muslim clerics, mostly on unfounded and unsubstantiated charges," the report claims. "In addition, authorities denied some Shia clerics access to specific mosques and banned others from conducting Friday prayers, sermons, and other religious services."
The report also lists discrimination against Shia Muslims in government employment and sectarian rhetoric by pro-government media.
Moore, who visited Bahrain earlier this month during his trip to the Middle East, believes the USCIRF's recommendation is misguided.
"There is this myth floating out there about Bahrain that has just sort of largely been propagated by people who are politically pro-Iran, that Bahrain is a place of significant religious discrimination," Moore explained. "I can tell you. I was there last week. I can tell you that hundreds and hundreds of Christians come across the bridge from Saudi, as expatriates, to worship in Bahrain."
"I walked down the streets of Bahrain. I went to a Shia mosque, a Sunni mosque, to a Hindu temple, I went to multiple churches. I went to one Catholic church that had over 1,000 people in the church service and it was like one of five churches services they do for various communities. There was no police, no security," he continued. "I talked to leaders and I talked to regular people and everyone said they felt free and secure in Bahrain."
Moore said he doesn't understand USCIRF's recommendation on Bahrain.
"Perhaps, either the system is broken or they are only getting limited information," he said. "But, there are ongoing efforts to mischaracterize what is a free country, religiously speaking, within the region and secondly a long-time and close ally of the United States."
Open Doors USA's 2017 World Watch List has Bahrain ranked as the 48th worst nation in the world when it comes to the persecution of Christians.
"The rulers of this Gulf State have managed to consolidate their powers through repressive means. This mainly Shia-Islamic country is relatively tolerant in general because of its international position in banking and trade," an Open Doors fact sheet reads. "A considerable number of expatriate/migrant Christians (mainly from South Asia) work and live in Bahrain and are relatively free to practice their faith in private places of worship, but proselytizing Muslims is illegal."
"The constitutional provision regarding religious freedom is full of contradictions," the fact sheet continues. "On the one hand, it provides for religious freedom, and on the other hand, it states that the practice of freedom of religion should not violate established customs, public policy or public morals."
During his trip to Bahrain, Moore visited with the Prince Salman bin Hamad Al Khalifa. Earlier this year, King Hamad bin Isa Al Khalifa visited with Rabbi Marvin Hier, the dean and founder of the Simon Wiesenthal Center and Museum of Tolerance in Los Angeles.