Vacation Bible School Forced to Close in India After Hindu Nationalists Threaten Church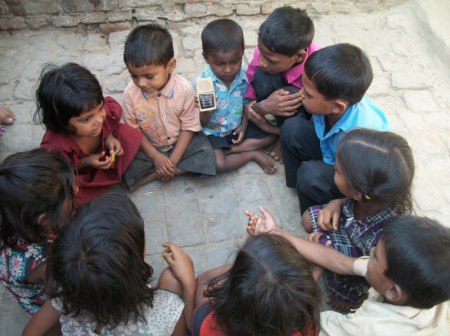 A six-day Vacation Bible School for children run by a Pentecostal church in southern India was forced to suspend the program on its first day after two men from Hindu nationalist groups disrupted it and threatened the organizers, according to a report.
The men from India's governing Bharatiya Janata Party and a group associated with it, the Hindu Munani, or Hindu Front, barged into the church premises in the Palavanatham village of Tamil Nadu state's Virudhunagar District on Tuesday when around 50 children were studying the Bible, and demanded that the program be stopped, according to the U.K.-based charity Christian Solidarity Worldwide.
The children, between the ages of 4 and 12, had been given permission from their parents to attend the program, which was supposed to run until Sunday.
"The Vacation Bible School has been conducted for well over 50 years across India," Nehemiah Christie, the executive director of The Synod of Pentecostal Churches, was quoted as saying. "It is sad to see children being exposed to this level of religious intolerance and intimidation."
Christie added that the communal mobilization of Hindu nationalism "is expanding at an alarming rate here where we see religious hardline groups employ bullying tactics and flagrantly use of the law enforcement apparatus to instill fear on Christian interests."
Former Chief Minister, equivalent to a governor in the United States, J. Jayalalithaa, died in December 2016, leaving a political vacuum, which Hindu nationalists are seeking to exploit for their electoral gain.
The BJP seeks to divide voters along religious lines. Christian persecution, which includes violent attacks, destruction of Christian property and false accusations, has risen throughout India since the party won the general election in 2014.
A report by an evangelical group in India described 2017 as "one of the most traumatic for the Christian community" in 10 years.
Last year was the worst since 2007 and 2008, when about 100 Christians were killed and thousands of homes of Christians were burned down or destroyed in Orissa state's Kandhamal district, said the Annual Report on Hate Crimes against Christians in India in 2017, released by the Religious Liberty Commission of the Evangelical Fellowship of India.
The governing party is connected with a Hindu nationalist organization, Rashtriya Swayamsevak Sangh, whose founder, M.S. Golwalkar, has said:
"The non-Hindu people in Hindustan (referring to India) must either adopt the Hindu culture and language, must learn to respect and revere Hindu religion, must entertain no idea but the glorification of the Hindu religion, that is they must not only give up their attitude of intolerance and ingratitude toward this land and its age-long tradition but must also cultivate the positive attitude of love and devotion instead; in one word they must cease to be foreigners or may stay in the country wholly subordinated to the Hindu nation claiming nothing, deserving no privileges, far less any preferential treatment not even citizen's rights."