Vicky Beeching on Eugene Peterson Controversy: 'American Christians' Opposition to LGBT Equality Tied to Money'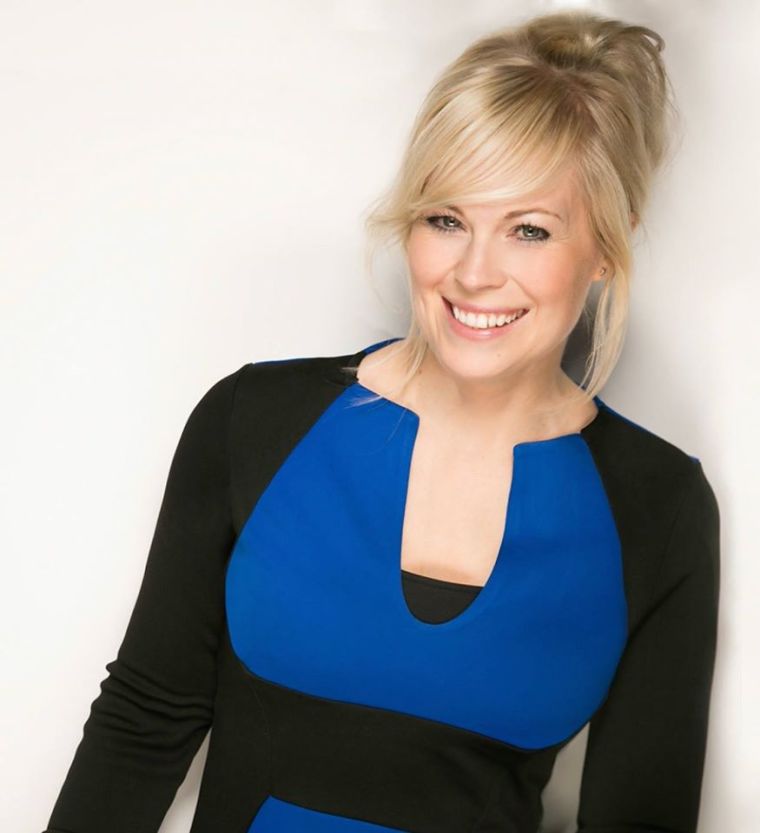 Lesbian Christian singer Vicky Beeching said opposition of American Christians to "LGBT equality" is "deeply interlaced with finances and politics," in response to Presbyterian Pastor Eugene Peterson's reversal of his recent comments affirming gay marriage.
"In the American Christian world, opposition to LGBT equality is deeply interlaced with finances and politics," Beeching wrote on Twitter after Peterson told The Washington Post, "To clarify, I affirm a biblical view of marriage: one man to one woman. I affirm a biblical view of everything."
Peterson, who wrote the The Message, was referring to his earlier interview with Jonathan Merritt at Religion News Service, in which he had said that he knows many gays and lesbians who "seem to have as good a spiritual life as I do," and noted that he would not have said that 20 years ago. He also said he thinks the whole debate about gays and lesbians is probably "over."
Asked by Merritt if he were pastoring today and a same-sex couple in his church wanted him to perform their wedding ceremony, would he do it, Peterson, who formerly pastored a PCUSA church, replied, "Yes."
However, the 84-year-old writer explained to the Post, "When put on the spot by this particular interviewer, I said yes in the moment."
Beeching, who is known for her work in American contemporary worship music, encouraged Peterson, the author of more than 30 books, to stand by his earlier statement. "Here's my much-loved copy of The Message. Come on Eugene; stand by LGBT Christians and affirm your original statement," she tweeted.
She also wrote, "I imagine Eugene Peterson is under immense pressure, but that's not a reason to backtrack and throw LGBT people under the bus."
Another tweet from her read, "Reminds me of when I came out as gay; American stores and churches started boycotting my CDs and songs — it hugely impacts your livelihood."
She also noted that LifeWay decided that their stores will continue selling Peterson's books based on his retraction. "The moment Peterson's pro-LGBT beliefs hit the internet, huge USA Christian bookstore chains started threatening to boycott selling his books," she wrote in a preceding tweet.
Before Perterson reversed and clarified his comments on gay marriage, Denny Burke, professor of Biblical Studies at Boyce College in Louisville, Kentucky, wrote a response saying that Peterson's argument for gay marriage was not based on Scripture.
"Rather, it's an argument based on sentiment," Burke said on his blog. "He says that he's known some nice gay people, therefore he now discards the moral consensus of the entire 2,000-year history of the Christian Church. This is not pastoral wisdom. It's folly of the first order."
Similarly, before Peterson retracted his stance on Thursday, Russell Moore, who serves as president of the Ethics & Religious Liberty Commission of the Southern Baptist Convention, wrote in The Gospel Coalition that he cannot "overstate just how disappointed I am" in Peterson's announcement.
"There is much I've learned from Peterson, and much I am sure I will learn in the future," Moore wrote. "But one of those things is this: if a wise man who has translated and written commentaries on the prophets, on Romans, on Revelation, can make that sort of turn, with that little revelatory authority behind him, then I could easily talk myself into some error too."