Virginia teacher punished for refusing to use transgender student's preferred pronouns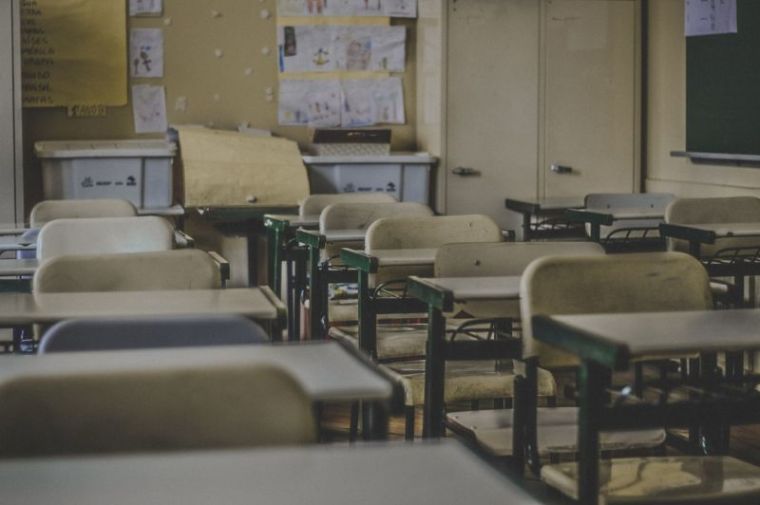 A teacher in Virginia has been put on administrative leave for using feminine pronouns for a student who, while born female, identifies as male.
Peter Vlaming, who teaches French at West Point High School, is presently on paid administrative leave pending a public hearing by the school board later this week.
"I won't use male pronouns with a female student that now identifies as a male though I did agree to use the new masculine name but avoid female pronouns," stated Vlaming.
"Administration is requiring that I use masculine pronouns in any and every context at school. I was informed that any further instances of using female pronouns would be grounds for termination."
Supporters of Vlaming launched an online petition demanding that the teacher not be fired, which as of Wednesday morning has gotten more than 1,100 signatures.
ABC news affiliate WRIC in Richmond reached out to students regarding the controversy, with one telling the news outlet that he was "outraged" over Vlaming possibly being fired.
"He's a really nice guy, he wanted to do everything about his students. He really does care about his students," the student declared. "The thing he will not do is change his ways of thoughts and believing in things just to conform to someone else's ideologies."
Laura Abel, superintendent of West Point Public Schools, said in a statement published by WRIC on Wednesday that because the situation is "a personnel issue" the school district is "unable to provide specific information due to employee and student confidentiality."
"Mr. Vlaming has requested a public hearing and details regarding our recommendations will become public at that hearing," stated Abel.
"Until that time, it is important that we not only ensure the integrity of our employment process but also meet our responsibilities regarding safeguarding student confidentiality."
Vlaming is not the only teacher having to recently deal with controversy for not using the preferred pronouns of a trans-identified student. 
Last month, an evangelical professor filed a lawsuit against his employer, Shawnee State University in Ohio, stating that he was being ordered to use feminine pronouns for a trans-identified student.
Professor Nicholas Meriwether argued in the lawsuit against Shawnee State University that he offered to use the first or last name of a male-born student who now identifies as female, but the compromise was rejected.
Instead, the university charged him following an investigation, saying he "effectively created a hostile environment" for the student. University officials placed a written warning in his personnel file, and warned of "further corrective actions" if he failed to comply.