Visiting Savannah: What to see and do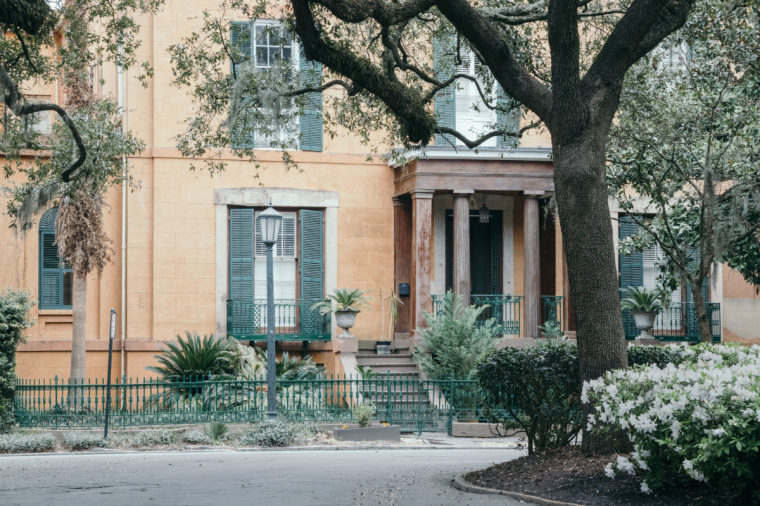 Leaving Savannah is difficult because visitors become enchanted with Georgia's oldest city.
Founded by the British in 1733, everything from the 22 squares, a hallmark of Georgian-era town planning, to the churches and grand old homes oozes charm.
The first thing I always do when I get somewhere is walk. Not only do my legs appreciate it after a day of flying (or driving), but there's really no better way to get your bearings and discover what a destination has to offer than by going for a rambling walk about town. And let me tell you: Savannah is perfect for discovering by foot.
It doesn't matter where you start or which direction you go. Eventually you will pass through downtown, which unlike so many cities, hasn't been decimated.
Housed behind the façades, including some from the late 1950s or early 1960s that were intended to improve the character of main street, are shops belonging to both local and national retailers. One of the most noteworthy is the Paris Market & Brocante. The boutique is also a café with sidewalk seating for people watching over a side order of macaroons and champagne, as there is no shame to drinking before 5 o'clock in Savannah.
After Broughton Street, the main street in all but name, you begin to encounter what most people associate with Savannah: The squares with picturesque oak trees draped in Spanish moss. As one can imagine, these are popular locations for the Instagram set. Several squares feature monuments, including at Reynolds Square where one finds a statue of Methodism founder John Wesley, who was posted here in 1730s as an Anglican clergyman.
Keen observers of the cityscape will notice churches face many of the squares. Christ Church (Episcopal), the Independent Presbyterian Church, First Baptist Church and Trinity Church (United Methodist) are antebellum edifices designed in the style of Neoclassical, which was fashionable until the revivalism of Gothic came to dominant ecclesiastical architecture in the second half of the 19th century. Unfortunately, most of Savannah's old churches are closed outside of regular services, unless visitors make special arrangements.
Surrounding the churches are the grand old homes of varying architectural styles, which blend rather seamlessly. Think Federal, Second Empire and even Richardsonian Romanesque. One such mansion, built in 1818 in the very English style of Regency, it today houses the Telfair Academy art museum.
On the other end of town below 40-foot bluffs is the Savannah River and the aptly named River Street.
Here along the waterfront are old brick warehouses — formerly used to store cotton — that have been converted to restaurants, bars, shops and hotels. This area is particularly nice for an after-dinner stroll along the quay.
Where to stay
I stayed at The Alida, a newish boutique hotel in Marriott's Tribute Portfolio, located by the waterfront. It's one of several upscale hotels within walking distance of just about everything to see and do in Savannah.
How to get there
Savannah/Hilton Head International Airport is served year-round by several airlines, including American, Delta, JetBlue and United. There is no need for a rental car as Uber or taxis are plentiful.
Spires and Crosses, a travel column exclusive to The Christian Post, is published every week. Follow @dennislennox on Twitter and Instagram.
Dennis Lennox writes about travel, politics and religious affairs. He has been published in the Financial Times, Independent, The Detroit News, Toronto Sun and other publications. Follow
@dennislennox
on Twitter.