Voters Back Transgender Bathrooms for First Time in Anchorage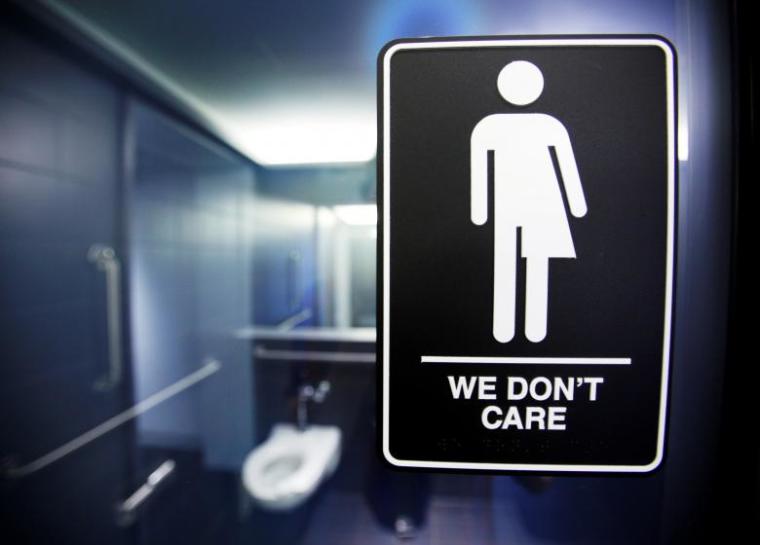 A first in the nation, voters in the largest city in Alaska have rejected a proposition to require city facilities to have separate bathrooms and changing areas for biological males and females, and allow private organizations to establish their own bathroom policies.
Voters in Anchorage narrowly voted down last week an effort to repeal the city's discrimination ordinance that requires places of public accommodation to separate bathrooms, locker rooms and other sensitive areas based upon biological sex rather than gender identity. 
According to the National Center for Transgender Equality, "its the first of over 200 so-called 'bathroom proposals' from across the country to be rejected directly by voters." 
If it had become law, Proposition 1 would have required all multiple occupancy changing facilities and restrooms owned by the city to be used only by "persons of the same sex," except in maintenance situations and when parents are helping young children.
The proposition defined sex as an individual's "immutable biological condition of being male or female" that is determined by "anatomy and genetics at the time of birth."
The measure would have also allowed employers to set their own bathroom policies and would have been similar to the controversial "bathroom bill" enacted in the state of North Carolina in 2016.
The measure was put forward by critics of the city's ordinance, which was passed over two years ago. The Alaskan Family Council contends that the ordinance put women and girls in danger because it allows perverts to use the guise of transgenderism to access sensitive areas.
"This intrusive and dangerous ordinance forces everyone – even private facilities like athletic clubs – to open their restrooms, changing rooms, and showers to members of both biological sexes. Similar laws have been passed in other cities and states – opening a Pandora's box of problems," the Yes On Prop 1 website explains.
Proponents of Proposition 1 also warned that the LGBT ordinance could have negative effects for Anchorage's Downtown Hope Center, a faith-based shelter for abused and homeless women.
According to the national social conservative advocacy group Family Research Council, the center could face fines or be forced to change its policies.
The shelter had previously turned away a biological man who claimed to be a transgender woman, which spurred a formal complaint that suggested the center should be forced to serve transgender women under the ordinance.
Proponents say the complaint proves the reason why Proposition 1 is needed.
"More and more cases like these will continue to spring up in Anchorage and across the country," The Family Research Council warned in a blog post. "We must protect the safety and privacy of women and children."
Alaska Family Action asserts that "transgendered people can be addressed without threatening the privacy of women and girls."
However, the measure was defeated by a margin of 52.7 percent to 47.3 percent.
The vote was praised by local LGBT advocates all across the country as it is being considered the first time such a measure was decided on a ballot in the United States.
"This groundbreaking, first-of-its-kind victory could never have happened without the hard work and courage of transgender people and their families in Anchorage who shared their experiences and stories of how Prop 1 would impact them," said Kati Ward, campaign manager of Fair Anchorage, the initiative established to defeat the proposition.
Lillian Lennon, a transgender field organizer with Fair Anchorage, said in a statement that the vote was "deeply personal" to her.
"In a world that can be so hostile to transgender people in our daily lives, to know that the city of Anchorage has our backs means everything," she said. "I'm grateful to the voters, volunteers and hard-working supporters of our campaign who worked tirelessly to make this night possible."