Was a Colorado Christian Activist the Unsung Hero of the Jack Phillips Supreme Court Victory?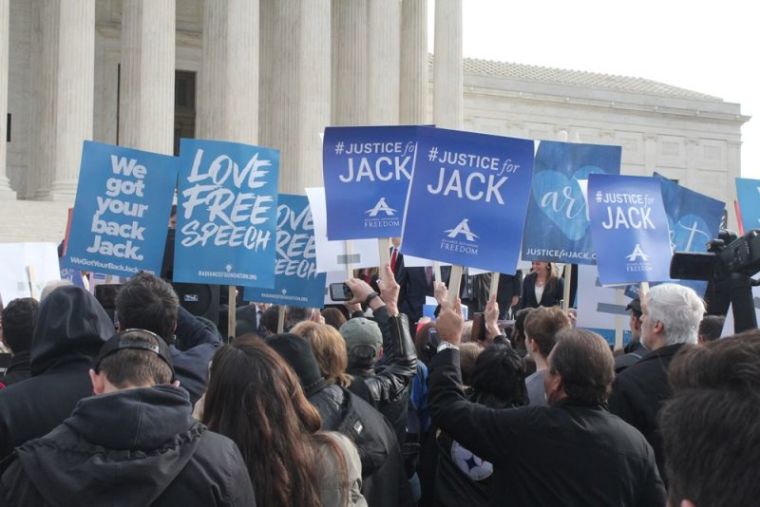 In the United States Supreme Court decision in favor of Colorado baker Jack Phillips, a different Jack got a great deal of attention in the Justices' opinions.
In Masterpiece Cakeshop v. Colorado Civil Rights Commission, the high court ruled 7-2 that Colorado was wrong to punish Phillips for refusing to make a cake for a same-sex wedding.
A man often cited in the ruling was Bill Jack, a Christian activist from Colorado who filed a complaint against multiple bakeries, most notably Azucar Bakery of Denver, for refusing to make a cake with Bible verses noting that homosexuality is a sin.
In 2015, the same state that punished Phillips for refusing to make the gay wedding cake ruled against Jack, saying that the bakeries had a right to refuse his request. The apparent contradiction received much attention in the Masterpiece ruling.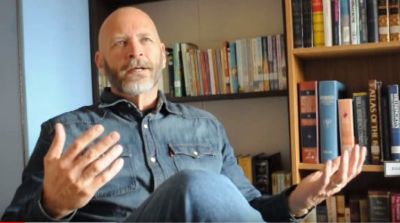 In an interview with The Christian Post on Friday morning, Jack explained he was glad to learn that his efforts appeared to influence the Supreme Court's decision.
"I was pleased that what I did had an effect and that it showed the justices that there was hypocrisy in the application of the law and the actions of the Colorado Civil Rights Commission," said Jack.
Jack conveyed to CP that he had a great deal of respect for Phillips, whom he labeled a "man for such a time as this."
"He handled this with great grace and integrity and humility. He faced extreme pressure, lost business over the years, he cut back on his own number of employees, received death threats," continued Jack.
"I think this was a definite vindication of what he did and that is that government has no business in business."
The founder of the Christian organization Worldview Academy, in 2014 Jack went to Azucar Bakery in Denver and requested that they make two cakes, one of which would include the statement that homosexuality is sinful, with a reference to Leviticus 18:22.
When Azucar refused to make the cake, Jack filed a complaint. In 2015, Colorado sided with the Denver bakery, arguing that they could on conscience grounds reject Jack's request.
Justice Anthony Kennedy, author of the majority opinion, referenced the apparent inconsistent enforcement of civil rights law in his opinion on multiple occasions.
"Indeed, while enforcement proceedings against Phillips were ongoing, the Colorado Civil Rights Division itself endorsed this proposition in cases involving other bakers' creation of cakes, concluding on at least three occasions that a baker acted lawfully in declining to create cakes with decorations that demeaned gay persons or gay marriages," wrote Justice Kennedy.
The concurring opinions also referenced Jack and the dissent offered by Justice Ruth Bader Ginsburg and joined by Justice Sonia Sotomayor sought to critique the comparison.
"The bakeries' refusal to make Jack cakes of a kind they would not make for any customer scarcely resembles Phillips' refusal to serve Craig and Mullins: Phillips would not sell to Craig and Mullins, for no reason other than their sexual orientation, a cake of the kind he regularly sold to others," wrote Justice Ginsburg.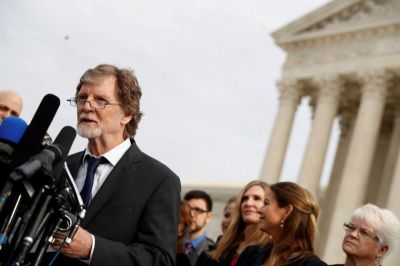 "Jack, on the other hand, suffered no service refusal on the basis of his religion or any other protected characteristic. He was treated as any other customer would have been treated—no better, no worse."
Echoing comments he gave to CP back in Jan. 2015, Jack reiterated that despite the complaint, ultimately he believed that Azucar and other bakeries should have the right to reject his request to make a cake with a message they disagree with.
"I believe those bakeries have every right to deny me service for whatever reason they wish. But if they're going to apply the law equitably, they should have apply it against everyone," said Jack.
"So I believe those bakers have every right to refuse me service for whatever reason they wish, they should not be forced to participate in an event that's a violation of their conscience, any more than Jack Phillips should be forced to participate in an event that's a violation of his conscience."
Laura E. Durso, vice president of the LGBT Research and Communications Project at the Center for American Progress, told CP that she felt "opponents of LGBTQ equality systematically bring cases like Bill Jack's up" in order to "muddy the waters about what's really at stake."
"If the public is talking about what one cake says versus another cake, we aren't talking about the shame and distress that couples like [the one Phillips turned away] are made to feel when they are turned away for who they are," said Durso.
"There is a clear difference between not writing something anti-gay on a cake and denying someone a cake because they are gay, since under Colorado law and the laws of many other states, lesbian, gay, and bisexual people are a class of citizens who are protected from discrimination and these denials of service."
Durso also told CP that she believed "there will very clearly be more cases like Masterpiece coming before the courts."
Jim Campbell, senior counsel with the Alliance Defending Freedom, which represented Phillips, explained in comments emailed to CP that Jack's activism was crucial to the decision because it demonstrated "the different ways that the Colorado commission treated Jack Phillips's decision not to create a cake celebrating same-sex marriage versus the decisions of other cake artists not to create cakes with religious messages criticizing same-sex marriage."
"One of the clearest examples that Colorado's commission was hostile to Jack Phillips's religious beliefs is the way that it targeted him for punishment while giving a pass to other cake artists who declined to create cakes with religious messages against same-sex marriage," stated Campbell.
"Jack Phillips serves all people; what he can't do is use his artistic talents to celebrate events or express messages that violate his conscience. Tolerance is a two-way street, and that theme came across loud and clear in the Court's decision."