Was Tim Keller 'Pastorally Inadequate' in Answers to Nicholas Kristof?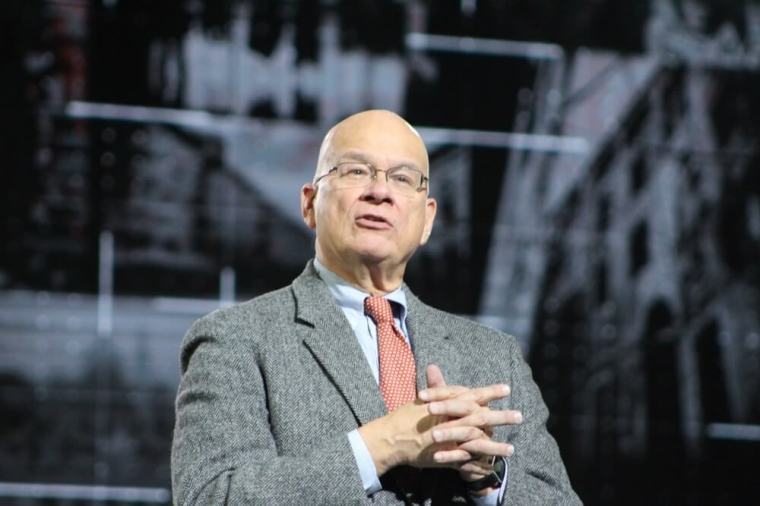 The Lord has given Tim Keller an exceptional ability to faithfully navigate in our postmodern culture with diplomacy and tact. Pastor Keller has a deep love for people and an unwavering commitment to Scripture. These hallmarks of his ministry are evident in everything from his tone to his willingness to humbly engage with anyone who wants to learn more about the Savior. Dr. Keller's ministry at Redeemer Presbyterian Church in New York City is a dynamic witness bringing encouragement today to any pastor who desires to make strong disciples for Christ.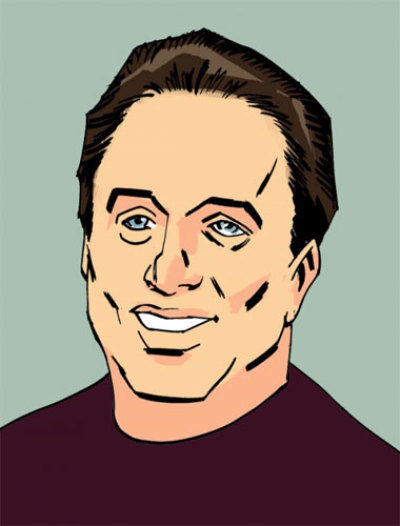 Pastor Keller was recently interviewed by Nicholas Kristof from the New York Times. It was published shortly before Christmas with the title, "Am I a Christian, Pastor Tim Keller?"
Kristof wanted to know if a person can be a Christian while doubting the virgin birth or the Resurrection. Kristof stated that "the Scriptures themselves indicate that the Resurrection wasn't so clear cut." Such a statement gives you a clear idea of where Kristof is coming from in his quest to find the lowest common doctrinal denominator for Christians.
Keller faithfully and lovingly responded to Kristof's questions by explaining the importance of Christian doctrine. Keller also said, "A religion can't be whatever we desire it to be."
Keller and Kristof seemed to have a respectful exchange, and one that reinforces the importance of believing what God has revealed to us in Scripture regarding the virgin birth, the Resurrection, and the many other essential aspects of our Savior's life and mission.
Peter Enns responded to Keller's interview on his blog (reprinted by The Christian Post), where he echoed some of Kristof's skepticism concerning "the Bible's varied and even confusing reports" about the virgin birth and the Resurrection. Enns felt that Keller's comments were "pastorally inadequate," and that "once the doubt hits" within a person, he should "accept that period as an opportunity for spiritual growth, an invitation to take a pilgrimage of faith without predetermined results."
In other words, Peter Enns is a strong believer in the value of religious doubt, whereas Tim Keller is a strong believer in the historic doctrines of the Christian faith. Some might compare Enns to a brief period in the life of "doubting Thomas" in the New Testament, and might even think of Enns as "doubting Peter." Keller and Enns provide us with a sharp contrast regarding how different people with different perspectives view the Christian faith.
I am not using the term "doubting Peter" in a pejorative manner, but rather, merely as a way of contrasting two radically different ways of addressing faith and doubt. After all, it is Peter Enns who seems to identify "doubt" in the life of a Christian as a virtue to relish, rather than an enemy to resist. Peter's book, The Sin of Certainty, leaves no doubt where he stands when it comes to questioning and even doubting certain historic doctrines of the Christian faith.
Tim Keller and Peter Enns are no doubt equally gracious in the way they treat people and the respect they show to those with whom they disagree. And for that we can all be thankful. There is no place for a contentious spirit when discussing something as precious as Christian doctrine. In addition, Keller and Enns both understand the critical need to never throw a doubter under the bus, but rather, to meet people where they are at as we offer them the love of God and the assurance of the good news Christ brought to the world.
At the same time, it behooves us to question whether Keller's approach is the wisest when addressing matters of doubt, or whether Enns is correct in his assumption that "once the doubt hits, there is no going back to the way things were."
Well, how were things before the doubt hit? That is, if a person has come to believe that Jesus is both God and Man; and that the Son of God was sent from heaven and came to earth for our salvation; and that He was born of a virgin, and that He lived a sinless life, died a holy death, and rose on the third day; then what led to the doubts? And what produced the Christian faith in the first place?
We know that "faith comes from hearing the message, and the message is heard through the word of Christ." (Romans 10:17) Belief in the virgin birth and the Resurrection is the result of the Holy Spirit leading a person to accept as factual these miracles revealed in Scripture. And the reality that Jesus never sinned even one time is just as miraculous. In fact, if Jesus sinned even once, then He certainly cannot qualify to be anyone's Savior. Instead, he would need a Savior to rescue him.
So when we are talking about the Son of God, we are clearly talking about the supernatural. After all, "by Him all things were created; things in heaven and on earth." (Colossians 1:16) (I wrote about the unknown age of the earth in "Open-Ended Creationism.")
If you will believe that Jesus never sinned and that He created the earth, you can easily believe He was born of a virgin. And if you will believe Jesus never sinned and that He created the earth, you can easily believe He rose from the dead. All of this is obviously supernatural.
And so to approach Christianity with the idea that you are going to find the lowest doctrinal denominator is problematic, especially when you have your own doubts regarding things as miraculous as the virgin birth and the Resurrection.
What do you think Jesus would tell doubting Peter? Well, let's look at what Jesus told that famous doubter after the Resurrection. "Doubting Thomas" is known the world over as the man who at first was a bit skeptical that Jesus had truly risen from the dead.
And here are some things Jesus didn't say to Thomas:
"Use your doubt about me as an opportunity for growth. Embrace it. Run with it. It can benefit your soul."
"Now that doubt has hit you Thomas, there is no going back to the way things were."
"You are going to receive very confusing reports from the other apostles concerning my resurrection."
"Be careful not to establish doctrinal boundary lines by preaching too strongly about my resurrection."
"Get out of my sight Thomas. Your doubts make you unqualified to continue as my disciple."
Our Lord said none of those things. Instead, Jesus lovingly gave Thomas the best instruction he could have been given in that situation: "Put your finger here; see my hands. Reach out your hand and put it into my side. Stop doubting and believe." (John 20:27)
Christ didn't tell Thomas to "coddle your doubts," or "welcome your doubts," or "assume that your doubts will be a permanent reality in your life." No, our Lord simply told Thomas, "Stop doubting and believe."
The reason Tim Keller's comments in the New York Times interview were not in fact "pastorally inadequate" is because he handled the questions the way Jesus responded to Thomas. And there will never be a better pastor and shepherd than the One who said, "I am the Good Shepherd; I know my sheep and my sheep know me." (John 10:14)
To have doubts about Jesus is natural. To believe in Jesus as your Savior from sin is supernatural. To have doubts about the virgin birth and the Resurrection is natural. To believe in the virgin birth and the Resurrection is supernatural.
If a person comes to truly believe these things, it is because a miracle took place as the Holy Spirit produced faith in your heart through the Word of God. If someone with faith begins to doubt what he once truly believed, the only way back is to come to Jesus and His Word and accept the truth at face value.
Human reasoning produces plenty of doubts. The Holy Spirit has never produced even one doubt about true doctrine within a believer. And Jesus loved doubting Thomas just as much as He loved the other disciples. Likewise, Jesus has unconditional love for doubting Peter and Tim Keller. And those who believe in the sinless Son of God typically find themselves also believing what Scripture teaches concerning: the virgin birth, the Resurrection, the doctrine of the Trinity, the doctrine of the new birth, eternal salvation in paradise, the inspiration of Scripture, Jesus walking on water, man's eternal existence in heaven or hell, the immortality of the soul, etc.
Those who find themselves doubting things like the Resurrection tend to also doubt many of these basic teachings of Scripture. It requires faith to believe these things. And in order to have faith, we must go to God's Word and simply follow the loving and gentle instruction our Lord gave to Thomas:
"Stop doubting and believe."
Pastorally inadequate? Not at all. In fact, just the opposite. But remember: these words came from the Good Shepherd who had a deep love for Thomas. And the importance of genuine love is something that Tim Keller, Peter Enns, and many others would say is critical if we are going to help people know God. The Lord leads His followers to humbly share the truth of Scripture as we proclaim God's eternal message of everlasting life in heaven through faith in Jesus Christ.
God's Word instructs us, "Be merciful to those those who doubt." (Jude 22) In other words, don't condemn doubters. After all, we all have doubts at times, and we are all sinful. We all have personal examples of times when we had weak faith, or even no faith.
Thankfully, we can end up with the kind of faith Thomas had after his brief period of skepticism concerning Christ's resurrection. Peter Enns seems to strongly believe that "once the doubt hits, there is no going back to the ways things were." Well, try telling that to Thomas, who is believed to have gone on to die as a martyr after decades of proclaiming the death and resurrection of Christ, while preaching repentance and the forgiveness of sins.
And better yet, try telling that to Jesus. Try telling Jesus that once doubt hits, there is no going back to the ways things were. I have no doubt that Jesus would respond the same way He lovingly responded to Thomas: "Stop doubting and believe."
Those were not words of condemnation, but rather, a path forward that results in joy, confidence, peace, spiritual power, firm faith, and fruitful ministry. The same can be true in our lives today, but only when those words are said from a heart filled with Christ's love and compassion through the power of the Holy Spirit.
"Faith comes from hearing the message." (Romans 10:17)
How else could anyone come to believe in something as miraculous and supernatural as the virgin birth, sinless life, holy death, and glorious resurrection of our Lord and Savior Jesus Christ?
Dan Delzell is the pastor of Wellspring Church in Papillion, Neb. He is a regular contributor to The Christian Post.