Watch Tim Howard, U.S. World Cup Goalkeeper, Score a Goal in the Most Amazing Way (VIDEO)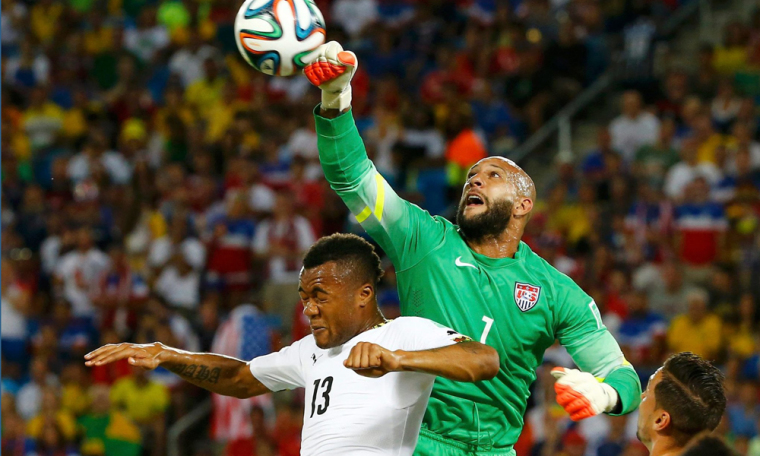 The internet is abuzz over U.S. goalkeeper Tim Howard's valiant performance in Tuesday's 2-1 knockout loss to Belgium in the World Cup. Howard recorded 16 saves, the most of any World Cup keeper since 1966, when the tournament started recording such stats.
While the world raves about Howard's defense, this video of Howard SCORING a goal is making the rounds.
Howard's Premier League club, Everton, is tied 0-0 with Bolton on Jan. 4, 2012 when he clears the ball, which soars among the strong winds whipping around the stadium. The ball gains speed and bounces high off the pitch and over the head of the opposing keeper for a goal.
Howard said later that he didn't want to celebrate the goal because he knew how embarrassing it was for his counterpart. Everton ended up losing the match 2-1.
H/T: Reddit