We Are Messengers' Darren Mulligan on Overcoming Criticism for Song in 'The Shack' (Interview)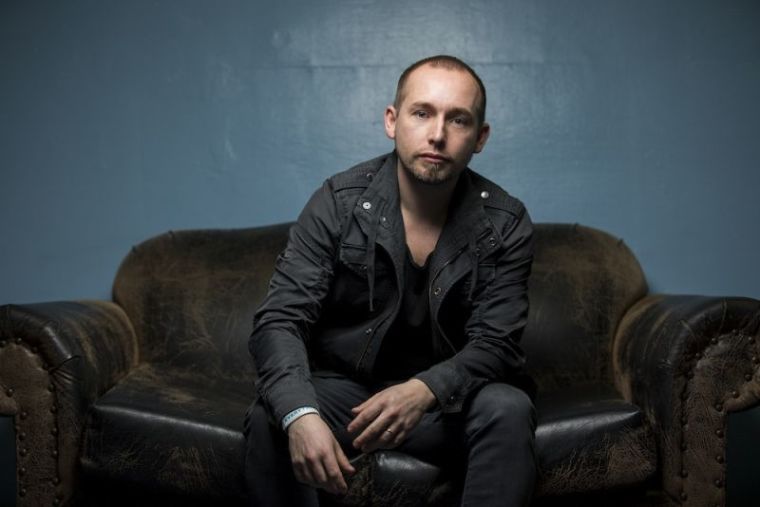 Darren Mulligan has the only song playing in its entirety during "The Shack" movie, but the Christian singer from the band We Are Messengers has also received criticism for his involvement in the film.
The film, based off of the best-selling novel by William P. Young, features the depiction of the triune Godhead as a black woman, Middle Eastern man and Asian woman representing the Father, Son and Holy Spirit.
Some Christians have referred to this portrayal of the Holy Trinity as heretical, something that Mulligan has witnessed firsthand. Now, the singer-songwriter whose band is nominated for "Breakout Single" K Love Fan Award is presenting a challenge to those critics.
"I've been called a heretic by believers because I have a song in this movie. I would challenge anybody to go watch this movie and tell me where in this movie is it offensive to any of the gospels theologically," Mulligan told The Christian Post in his velvety Irish accent. "It is an incredibly beautiful imagining of how the Father, Son and Holy Spirit work together like nothing I've ever seen."
The singer believes that if Christians could come together in support of the film, it could bring nonbelievers closer to God.
"The movie doesn't have to be doctrine; it's a fictional movie about hurt and where God is in that. But if we got behind it, we could have conversations with millions of people in popular culture who never have conversations about faith," he said. "What an opportunity for Christians [to be] known for the things that we are for, not the things that we are against. It's an opportunity and a beautiful one."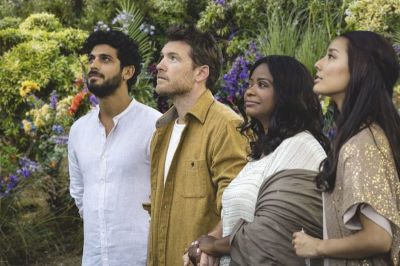 After the film's premiere, Mulligan told The Christian Post that he attended the after party that concluded with him praying with the director and production staff of "The Shack." Mulligan recalled linking arms with the people who made the film to ask that God "use His movie to reach the world with the good news of Jesus Christ."
For Mulligan, that hope of Jesus Christ was evident throughout the movie.
"Jesus is all over that movie. The Spirit of God is all over that movie," he said. "My wife and I sat, held hands and wept. Not even because the song is in there but just because honestly we saw a side of the character of God that we probably neglected for too long."
He went on to explain that side as "relentless tenderness, compassion and mercy."
Mulligan's passion for "The Shack" was echoed in the song he wrote and sang for it, called "I'll Think About You," an emotional ballad played in its entirety during the climax of the movie. While the film follows a father who suffers the loss of his daughter which leads him to a chance encounter with God, Mulligan's own emotional family ordeal inspired him to pen the song featured on "The Shack" soundtrack.
While respecting his family's privacy, the singer revealed that he shared some of the heart-wrenching emotions of the father in the movie. He channeled those emotions when creating "I'll Think About You."
"I knew one of the plot lines obviously was a father losing his child to a horrific murder. Without going into too much detail, my own family suffered great loss," he revealed. "I know what it feels like as a father to have innocence attacked and the grief that comes with that. Honestly, when I was writing the song I imagined losing my wife and I sat in my bedroom and wept over those things."
Instead of seeking to pen a perfect solution for overcoming grief, Mulligan dug deeper with his song.
"There's not always a resolution and I don't think life is always like that. I believe there's a resolution for us with God absolutely but between us being here and then being fully with Him there's a lot of gray and unresolved things," he told CP. "I think it's more healing sometimes just to stay with people in their hurt instead of trying to bring them to this quick fix with a verse, chorus, verse, chorus, bridge, chorus resolution."
Still, Mulligan hopes that people can listen to his song and walk away with hope.
"When you're hurt you forget God is good. His goodness doesn't depend on how I feel — His goodness depends on who He is and the character of God," he said. "I hope the song brings hope to people. I hope they see even in the bleakest of situations God is not rejecting us and pushing us away."
Along with Mulligan, "The Shack" soundtrack features Tim McGraw , Faith Hill, Lady Antebellum, Hillsong United, Lecrae, Francesca Battistelli, Needtobreathe, Lauren Daigle, For King & Country and more. Now that he is worshiping God alongside some of the most well-known names in the Christian and country music industries, Mulligan insists he is not taking the opportunity for granted.
"A year and a half ago my wife and I were in Franklin, Tennessee, going down to the local town hall and getting food vouchers. We were getting food in Kroger on stamps before all of my songs had come out and hit radio," he recalled of his humble beginnings not too long ago. "So God asked us to come here and we believe He's honoring it."
While he is gaining opportunities in the Christian music industry, Mulligan will be the first person to admit that he doesn't deserve any of it after making a number of mistakes in his life. When reflecting on his life now, Mulligan does not hesitate to point to God giving him an opportunity for redemption.
"I don't deserve anything in the world. Jesus rescued me and my wife nine or 10 years ago," he revealed. "I was a man that was an adulterer, a drunk and a blasphemer. To do anything for the King and the kingdom … it just blows my mind!"
"The Shack" soundtrack is available wherever music is sold. For more information about Darren Mulligan, visit http://wearemessengersmusic.com/.