'We're lost without Scripture and prayer': Actor's powerful reminder about what it takes to stay on track with Jesus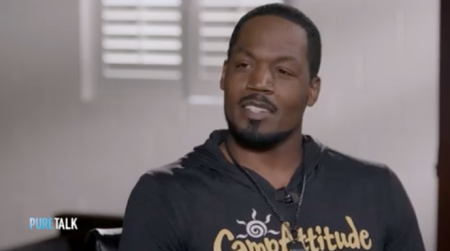 Actor T.C. Stallings believes people will find themselves "lost without Scripture and prayer," offering some simple, biblical steps that can be taken to help life move in the right direction.
Stallings, whose new film "My Brother's Keeper" releases on March 19, said in a recent episode of his "TCS Live" podcast that he's certainly not perfect, but that he works diligently to keep one thing in line: his spiritual condition.
SUBSCRIBE: Listen to "TCS Live" With T.C. Stallings on Your Favorite Podcast Platforms
"I just try to do one specific thing right all the time — and that's to spiritually stay on track," Stallings said. "I just want to always get that right … and to spiritually be on the right track, you have to be on the same track that Jesus is on."
Listen to Stallings break it all down on "TCS Live" (subscribe here):
The actor underscored the importance of getting this "one thing right," noting that it sets up a "solid spiritual foundation" and that, in the end, "everything else will take care of itself."
"That 'everything else' isn't necessarily always what you want," he said. "But it's definitely going to be what you need or what God purposes for you to have."
For Stallings, keeping his life spiritually sound is dependent on a powerful and robust prayer life, with the actor ensuring that regular Scripture reading is part of that process.
READ ALSO: 'Trade in Your Will For God's Will': T.C. Stallings' Convicting Question
"Prayer keeps a person on track," he said. "[The Bible] is the playbook for life, but we need to be praying about how to execute it. You've got to talk to God regularly in order to fully stay on track with him."
Stallings shared his own recent journey moving from California to Texas, specifically how he and his wife prayed through every step of the process.
Rather than relying on their own wants, they asked God to bless them and to shut down the process if it wasn't what God wanted.
That reliance kept Stallings firmly grounded throughout the chaotic moments — and he's hoping to inspire others to rely on the same source in their own journeys.
Listen to Stallings' weekly inspiration on his "TCS Podcast."