What If Bruce Jenner Changes His Mind?
Bruce Jenner waited until the age of 65 to start living as a woman. But what if he changes his mind, again? Would he still be accepted by those who have been celebrating his recent transgender announcement? Or would they turn on him if he decided he no longer wanted to live as a woman?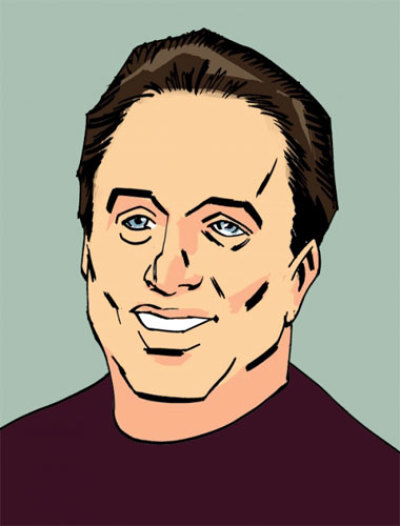 Who could fault Bruce if he came forward and said, "Wait. I was wrong to try to change my gender. I really am a man. I was born a male, and I will die a male."
Obviously, transitioning back will be smoother if Bruce comes to this decision before having any more surgery to alter his body. But even surgery cannot alter your genes. Males have one X chromosome and one Y chromosome, while females have two X chromosomes. So even after altering your mindset and your body, you cannot change your true gender as revealed in your genes.
And what about young children whose gender gets manipulated by their parents? What if some of them reach their teen years and completely disagree with the radical decision which was basically made for them? Will they feel free to go back to their original gender, or will they be pressured to pretend everything is OK in their transgender role?
Little 5-year-old Jacob in Massachusetts used to be 4-year-old Mia. But then her parents changed her identity. Should she(he) be encouraged to go back to being Mia if she wants to do so at a later date? And if not, why not? Wouldn't that be the tolerant and loving thing to do?
For 65 years, Bruce Jenner has lived however he wanted to live. Shouldn't all children be given the same opportunity? Or will parents and teachers be allowed by law to tamper with a child's gender identity?
Confusion over gender and marriage is running rampant in America today. Feelings get elevated above facts, and cravings above chromosomes. This is happening in spite of the fact that gender is set prior to one's birth. The doctor wasn't confused when saying, "It's a boy," or "It's a girl." God made sure it was one or the other.
It boggles the mind to think we are even having this discussion. And yet sadly, some today struggle with accepting their God-given identity. They deserve compassion and care, especially since they feel trapped in the wrong body.
But remember, feelings can lead a person astray in many areas of life. So don't believe everything you think. Our perceptions are sometimes wrong. Therefore, we need a way to objectively measure whether our feelings are in line with the truth.
The Word of God is the best objective source of information on the planet. God speaks the truth in every situation. You can completely trust God, whereas you should never completely trust yourself. After all, "there is a way that seems right to a man, but in the end it leads to death." (Proverbs 14:12)
So do you trust the decision Bruce Jenner made to live for 65 years as a man? Do you trust the decision he has now made to become transgender? And what if he changes his mind again? In the end, will his decision be true "according to Bruce," or according to God?
Obviously, the confusion over gender is due to man's disorientation. The Lord isn't confused about babies He forms in the womb. Every infant is either a male or a female.
At the same time, all of us have been broken by sin. And this brokenness causes us to become disoriented about God, sin, salvation, sexuality, and even gender. But man's confusion doesn't change God's design. Bruce may change his mind again, but God is not going to change what He set in place.
"Male and female He created them." (Genesis 1:27) And the chromosomes speak volumes.
If Bruce Jenner decides in a few years to revise his current decision, he has the right to do so. In fact, God wants Bruce to go back to living as a man. The Lord never leads a person to become transgender in the first place.
Thankfully, the Lord meets us at our point of need, and offers to help us in the midst of our disorientation. God is offering this assistance to Bruce Jenner today because the Lord loves Bruce.
Are you ready to base your life on something greater than your feelings? If so, I encourage you to place your trust in God's love for you, and in His Word. You see, when God decided to give us Scripture, He simply breathed it into existence. (see 2 Tim. 3:16) And that objective source of divine revelation is vastly superior to man's subjective feelings and perceptions.
There is hope today because God is love, and because His Word is true.
"God demonstrates His own love for us in this: While we were still sinners, Christ died for us." (Romans 5:8) And "everyone who calls on the name of the Lord will be saved." (Acts 2:21)
Whether Bruce Jenner changes his mind again or not, you can rest assured the Lord isn't about to change His mind. God's love for you is firm, and the free gift of salvation is available to anyone who will repent and believe the good news.
Dan Delzell is the pastor of Wellspring Lutheran Church in Papillion, Neb. He is a regular contributor to The Christian Post.