'What If God Was One of Us;' NFL Star Benjamin Watson Pegs Moving Christmas Message on Joan Osborne Song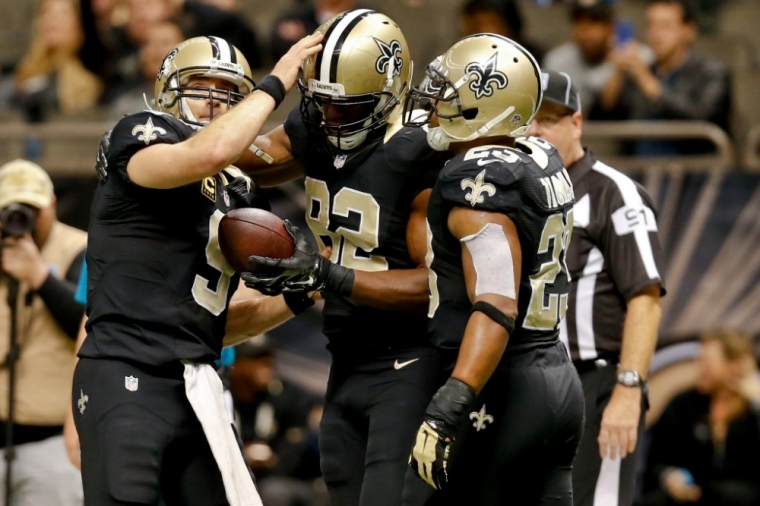 Christian New Orleans Saints tight end Benjamin Watson, who hit the national stage for more than his skills on the field when his comments on race and policing went viral last month, struck another chord again this month for a Christmas message pegged on the lyrics of singer-songwriter Joan Osborne's 1995 one-hit wonder "What if God Was One of Us."
The carefully crafted message, which he posted to his Facebook page the day after his Dec. 18 birthday, celebrates the birth of Jesus by urging people to remember the reason for Christmas.
"As a teenager, I can remember hearing the song everywhere. It was on a loop in the supermarkets, department stores, on television and on the radio. If you can remember, sing the chorus with me: 'What if God was one of us, just a slob like one of us, just a stranger on a bus, trying to make his way home,'" said Watson in the prelude of his message hinged on the 1995 hit in an extended post on his Facebook page Friday. As of Monday morning it had been liked more than 10,000 times and shared more than 3,000 times.
Pointing out the diverse reactions to the song during its heyday Watson noted: "Some felt it was a challenge to organized religion, while others applauded it as a practical and honest paradigm of mankind's relationship with God."
"The beauty of this song is its openness to interpretation and its knack for igniting self-reflection. One can't listen to those rhetorical questions without answering at least one! As we celebrate Christmas today, the awesome thing about this song is that God WAS one of us," Watson declared, citing Scripture to highlight how God became flesh and dwelt among men.
"This incarnation, God becoming flesh, is what we celebrate on Christmas. That the pre-existing Son of God, voluntarily and obediently took on human form, in the ultimate act of servanthood to save his lost and rebellious creation from eternal separation from himself. He was fully God and fully man, experiencing all that it is to be human — emotions, pain, hunger and thirst — yet without sin. Jesus, God in the flesh, fulfilled God's plan of salvation for all people, bearing the sins of the world on the cross and rising again to return to his rightful place seated at the right hand of the father," Watson noted.
"Just a slob like one of us — according to the prophet Isaiah, Jesus was no Brad Pitt. Folks didn't follow Him because of His looks. He wasn't handsome or attractive. On the contrary, he was despised and rejected. The son of a carpenter He had no designer robes, or BMW chariots. He was a common man. (Isaiah 53)," he continued.
Like a "stranger on a bus" he explained Jesus was the one "who created us lived among us for 33 years and performed miraculous signs, yet we didn't recognize Him. We denied his deity, accused him of blasphemy and murdered him. Today, like a stranger, we ignore him and deny him his rightful place in our lives."
He eventually ended: "Christmas truly is the most wonderful time of the year. Let the gifts we give and receive this season be a timely reminder of the newborn babe God gave. He didn't have to, but because of his great love and his desire for intimacy with us, he did the unthinkable. He became One of Us."