What If You Could Outrun Death?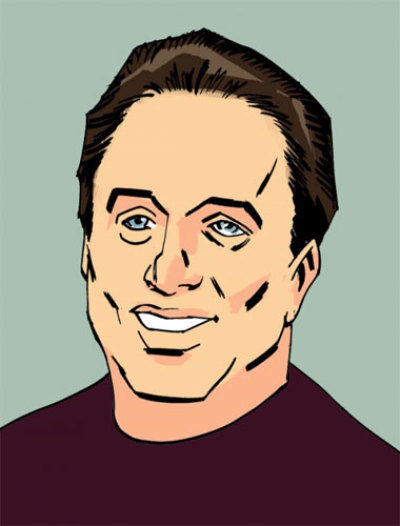 What if you could outrun death? Would you try to do it? What got me thinking about this hypothetical concept was an article this week in the New York Times entitled, "An Hour of Running May Add 7 Hours to Your Life." Well, it's certainly an intriguing thought.
What if there was no limit to these 7 hour increments? That is, what if by running 4 hours a day you actually added 28 hours to your life? Just think what this would mean. You could stay out in front of death. You could literally outrun death and potentially live forever on earth.
Would you want to live on earth forever if you could do so? And would you be willing to run 4 hours a day in hopes of making it happen?
What if you went to all that trouble only to end up being killed in a tragic accident on the highway? Or what if you ran 4 hours a day, but it still didn't prevent you from getting terminal cancer? Even while trying to outrun death, you could find yourself in a situation where death catches up with you in some other way.
I suppose many people are trying to outrun death whether they realize it or not. Our natural instinct for self-preservation is extremely strong. And yet we recognize at an early age that our life on earth is only going to last so long. When confronted with the death of a family member or a friend, we are brought face to face with the reality of our own mortality.
Easter presents us with a unique way to outrun death. In fact, it is the only effective way to do it. It tells us the Son of God died and rose again so that all who receive Him by faith will live forever in paradise.
Some people think the Easter message is just as hypothetical as my scenario of running 4 hours a day to live forever. The big difference of course is that there is a ton of evidence to support "the case for Christ."
The good news is that you don't have to try to outrun death. Jesus did it for you. He defeated death so that believers would "outrun death" through faith and spend eternity in heaven with the Lord.
The Savior said, "I am the resurrection and life. He who believes in me will live, even though He dies; and whoever lives and believes in me will never die. Do you believe this?" (John 11:25,26)
And so it comes down to faith. You will either trust Jesus to give you the free gift of eternal life, or you won't. And then one day your body will die. You won't be able to outrun death. But for those who have trusted Christ, physical death is simply the beginning of a perfect future that never ends. Imagine that. Perfection. Complete peace. Eternal joy.
The case for Christ is incredibly strong, but perhaps your faith is very weak or even nonexistent. The only way to strengthen your faith is to stand on the promises of God. Accept them. Believe them. Rely on them. And then live with the confidence that comes from the power of the resurrected Christ in your heart and soul.
Christian faith is rooted in the Person of Jesus Christ. His death and resurrection. His promises. And His everlasting love.
Will this have been "just another Easter" for you? Or will it perhaps have been the first Easter you actually came to believe the message of salvation Christ brought to the world 2,000 years ago?
If you have ever wondered why so many Christians claim to know they will go to heaven, perhaps it's time for you to find out. (1 John 5:13) Perhaps it's time for you to view Easter not merely as a religious holiday, but rather, as the day that explains how a person can actually live forever in a perfect land with a wonderful Savior.
Who knows? Maybe you will find that it's actually not impossible to outrun death. You just need the know the One who has been taking victory laps for the past two millennia.
Dan Delzell is the pastor of Wellspring Church in Papillion, Neb. He is a regular contributor to The Christian Post.