What Is 'Sola Scriptura'? Russell Moore Explains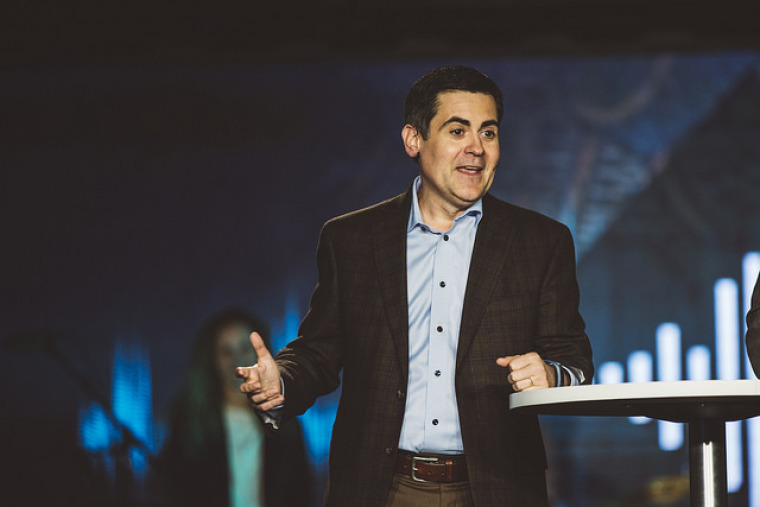 A prominent leader in the Southern Baptist Convention is clarifying what the often misunderstood Christian doctrine known as "Sola Scriptura" or "Scripture alone" actually means in this 500th anniversary year of the Reformation.
This Protestant theological distinctive holds that the Bible is not the only authority for life, but the only "final" and "ultimate" authority, said Russell Moore, president of the Ethics & Religious Liberty Commission of the Southern Baptist Convention in a Friday episode of his Signposts podcast.
Much discussion will take place this year about whether the Bible alone is a "workable" teaching, Moore noted, which Martin Luther first espoused in 1517 — the year he famously nailed his 95 theses to a church door in Wittenberg, Germany, launching the Protestant Reformation.
By Bible alone, Moore said, "we don't mean by that what a caricature of Sola Scriptura would mean."
"It's confusing to some people when we use that word 'sola,' that word 'alone,' because sometimes people assume that what we mean is that the Bible is our only authority."
"That's just not true; the Bible itself does not teach that," he asserted.
Scripture teaches that we have many authorities, mentioning the legitimate authority structures within the church and the authority of the state.
"The Bible also speaks about things that we know that we don't know because of the Bible," Moore acknowledged.
The prophet Isaiah can talk about agriculture, the act of farming, the way people grow food, and these things are from God, he noted. But such things are not learned at Vacation Bible School.
All revelation whether from general or special, is from the Lord. Apart from God's self-disclosure about Himself or the universe we would know nothing, Moore said.
"Sola Scriptura" means that the Bible is "our only final authority, our only ultimate authority," he emphasized.
"Every other authority we have in our life is provisional," Moore continued. All other authorities must come under the authority of the Bible and there are times when disobeying all other earthly authorities is necessary.
"The question is where do I go to appeal when the authorities in my life are in conflict."
Such conflicts abound, particularly among Christians who have never thought about how to bring the Bible to bear on areas of life where it seems murky.
Moore recounted that he was once approached by a couple who had undergone in vitro fertilization to conceive a child. They had fertilized multiple embryos and did not know what to do with them now. While they believed that life begins at conception they had not thought through the implications because the Bible does not speak on IVF. Likewise, Moore met a doctor who was working in "transitioning" someone from one gender to another and had never considered that it would be ethically problematic and that the Bible does not specifically address taking hormones and performing sex change surgery.
Moore further noted that he can learn many things from scientists and the knowledge they have is great.
"But if a scientist comes along and says that 'human beings are just selfish genes attempting to perpetuate the species in an amoral universe, there is nothing to a human being other than the body, and when the body dies, when the physical brain dies that is the end of that individual's existence. There's nothing beyond that. ... the Bible tells me otherwise."
"Where the Bible does speak, it is the ultimate and final authority that judges everything else," he said.
Jesus sometimes defied authority, Moore added. But he treated the authority of Scripture differently: "as the Word of God itself."
We have to read the Bible altogether as a revelation of Christ, he said.
"When we are saying that the Bible is our ultimate authority we mean each verse is an authority and every verse together, the Bible as a coherent whole. We interpret the individual verses in light of the whole."