What is the future of the Intelligent Design movement?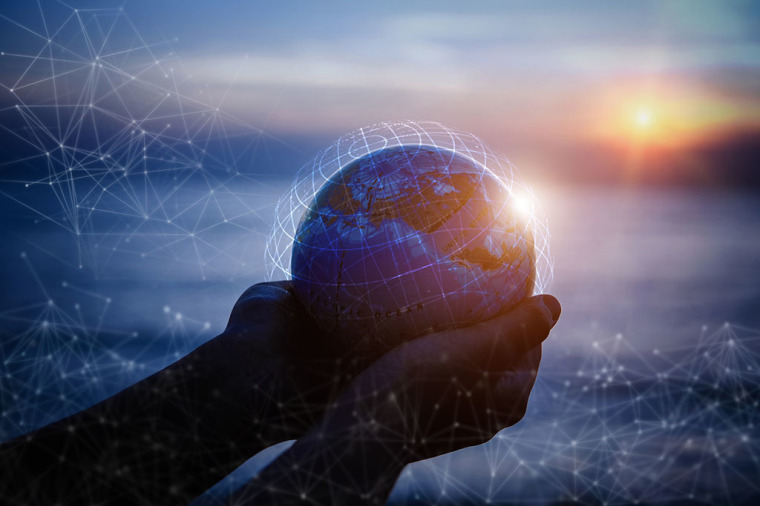 What will the future be for the Intelligent Design movement following the death of Phillip E. Johnson, one of its best known proponents? 
Last November, Johnson, author of the best-selling book, Darwin on Trial, and other anti-evolution works, died at age 79. The Christian Post has since interviewed Intelligent Design proponents, as well as critics, to discuss Johnson's legacy and the current direction of the movement.
A longtime law professor at the University of California-Berkeley, Johnson was credited with helping to ignite the modern Intelligent Design movement through his books and debates.
The most notable of these was the aforementioned Darwin on Trial, first published in 1991 and written in response to atheist intellectual Richard Dawkins' book, The Blind Watchmaker.
In 2003, the Christian news publication World magazine honored Johnson with its "Daniel of the Year" award, referring to him as a "courtly combatant."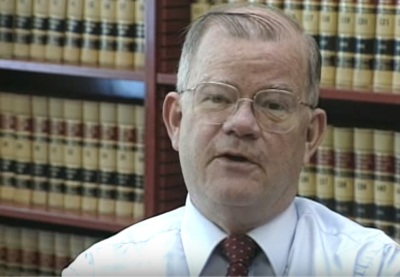 "Phillip Johnson has made it his mission to correct that mistake and the wrong-headed thinking that led to it. He speaks all over the country," John Perry of World magazine said at the time.
"He is also a Daniel who befriends the lions, treats them with courtliness, annihilates them on the intellectual battlefield, humbly yet effectively neutralizes their desperate ad hominem attacks, then invites them out to dinner — preferably Indian."
Merriam-Webster defines Intelligent Design as "the theory that matter, the various forms of life, and the world were created by a designing intelligence."
Intelligent Design differs from more traditional creationism in that it generally avoids crediting a specific deity and tends to be more open to ideas like an old Earth and some evolutionary change.
In recent years, the debate over Intelligent Design versus the Theory of Evolution has not garnered the headlines it once did, especially regarding arguments on public school curriculum.
Nevertheless, organizations and scientists that support Intelligent Design remain present in the United States and continue to advance their work to a largely evolution-minded population.
The Christian Post interviewed some Intelligent Design proponents, as well as some critics, to discuss Johnson's legacy and the current direction of the movement.
New research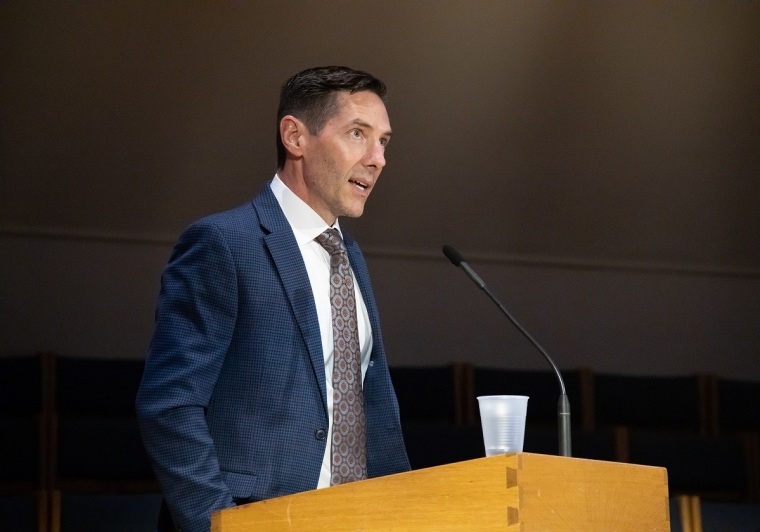 Douglas Axe, a professor of Molecular Biology at Biola University's School of Science, Technology and Health, told The Christian Post that Johnson influenced his decision to join the movement.
"I've been suspicious of Darwinism as far back as I can remember, but it wasn't until I started connecting with other Darwin-skeptics that I was able to place my own thinking within the larger body of thought that became known as Intelligent Design," Axe recalled.
"Phillip Johnson was instrumental in this. I met Steve Meyer in 1990 and Bill Dembski in 1992 and then many others, including Mike Behe, at a meeting organized by Phil in 1993. It was at that point that I realized a movement was in the making."
Axe believed that the "first phase of research" within Intelligent Design was centered on "settling the question of whether life really is designed."
Considering that question basically resolved, Axe told CP that the "current phase of research is focused on developing a new design-centered way of thinking about biology."
"For example, former Google coder Dr. Winston Ewert recently published a peer-reviewed paper that provides striking evidence that genomes have been designed in a way that resembles how humans design software," he continued.
"Dr. Michael Egnor, Professor of Neurosurgery at State University of New York in Stony Brook, has just described with mathematical precision how engineering principles are used masterfully to smooth out the heartbeat pulse in order for the capillary flow in our brains to be smooth."
In an interview with CP, Egnor said he believes there is "abundant evidence for intelligent agency," labeling Intelligent Design "a valid inference."
"There is in nature very clear evidence for intelligent agency in some aspects of biology," he said. "The intricate nano-technology that exists inside cells, the clear evidence for purpose in cellular metabolism, in physiology, in multi-cellular organisms."
Egnor believed that, regardless of whether one believed in evolution, it was a challenge to do scientific research without presuming that there is design in nature.
"If you look for example at the genome, at the DNA inside a cell. You think of it as a computer program, as software. That helps you quite a bit in understanding how it works. If you didn't have that inference, it would be much harder to understand what the DNA is doing," Egnor continued.  
"We really can't study the human heart unless you begin with the premise that it's a pump. If you begin with the premise that it's a pump, then the whole thing makes sense. The muscle in the heart and the valves, the chambers, all of it adds up. But the idea that it's a pump is a design inference."
Dr. Brian Thomas, research associate with the Institute for Creation Research, an organization that supports biblical creationism, told CP that he believes current scientific finds "bolster" Intelligent Design and creationism claims.
"Despite claims that the human genome is littered with useless evolutionary leftovers, geneticists keep confirming that almost all human DNA is used in one tissue or another at some point during growth and development," said Thomas.
"Genome usage and sophistication continue to boggle investigators' minds and baffle non-intelligent origins options. Even fossil discoveries keep confirming fully formed creatures at their lowest appearance."
Astrophysicist Hugh Ross of the Christian apologetics group Reasons to Believe explained in comments emailed to CP that he believes the movement is taking a "two-pronged approach."
One prong involved groups like Reasons to Believe developing an alternative creation model that could be tested while Johnson and groups like the Discovery Institute were devoted more to rebutting evolutionary claims and attempting to be inserted into public education.
"I'd have to say the ID prong is working well among Christians, though not especially well among skeptics, those within or influenced by secular academia," wrote Ross.
"The RTB prong has met with receptivity in the opposite areas. Despite some resistance within the evangelical community, our creation model and presentation of evidence for our Christian faith have opened doors in universities and beyond, especially among skeptics and doubters influenced by secular academia and media."
Ross added that he believes each of the prongs pursues "its mission wholeheartedly, and each is sustained by the generosity of those who care about their cause."   
Silently growing?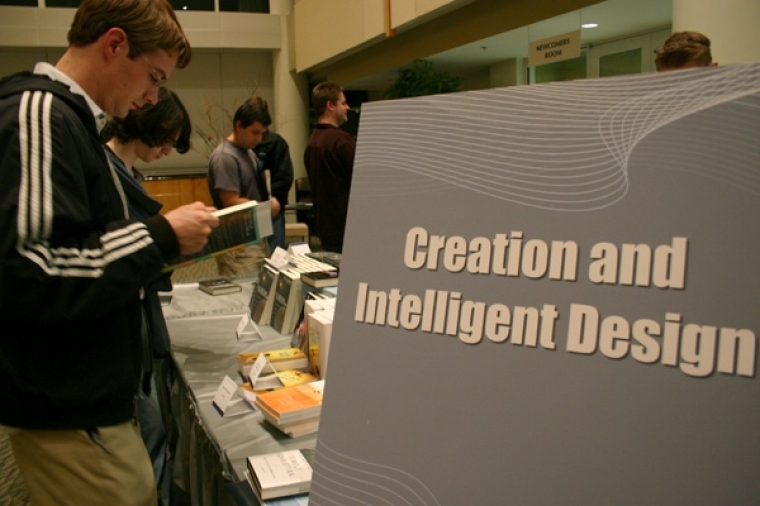 When noting the strengths of the Intelligent Design movement, especially within the scientific community, some proponents believe that it's growing in a "quiet" manner.
Axe of Biola told CP that over the years, the way in which Intelligent Design has advanced has become less public.
"In the early days of the modern movement, around the time that Phil's book Darwin on Trial was published, it was possible to bring design opponents and advocates together for conferences at major research universities," Axe said.
"That's now been taboo for some time in secular academic circles. Why? Well, there's really only one reason for the academic powers-that-be to avoid discussion of a subject of such obvious scientific import: they know an open debate won't go their way."
Axe believes there's currently a "growth of interest in Intelligent Design among young scientists" and thus the future of the movement "looks very bright."
"It's certainly growing," said Egnor, who asserted that the fundamental concept of looking for purpose and design in nature was fundamental to being a good scientist.
"Even the most passionate Darwinist atheist uses Intelligent Design every day in his research, he just either doesn't realize it or is not honest about it. Because if he doesn't look for design, he's not a very good scientist. Because how do you understand nature without inferring design?''
Egnor felt that the movement was growing and was doing so because it's "making it easier for scientists like me to just be honest and open about" finding design in research.
"The ID movement is growing not so much in the sense that we're having big conventions and thousands are signing up," he clarified. "[Instead,] it's creating an environment in science where the inference to design is becoming more acceptable, people are becoming more aware of it, and the evidence is accumulating that the ID perspective is correct."
Ewert, a former coder for Google, told CP that he felt there were "some very promising things going on in the Intelligent Design movement," though he also believed they still had "a ways to go in order to become the dominant paradigm that we'd like to be."
"I think we are making progress in that direction," he insisted. "I think, for the most part, its quiet. It's not getting big headlines these days as it has sometimes in the past, and I think that's actually a better for the movement."
Haarsma of BioLogos was more critical, telling CP that it's "unclear if the ID movement is growing or shrinking" among the general population and that in the scientific community evolution was very much the norm.
"In science, conclusions are based on evidence, not on popularity. Scientific conclusions are most reliable when many trained scientists evaluate the evidence, debate and test each other's ideas, and build a consensus among scientists of many cultural and religious views," Haarsma said.
"A Pew survey found that 99 percent of leading Ph.D. scientists agree that 'Human beings and other living things have evolved over time.' ID theory is not gaining significant ground in the scientific community."
Haarsma told CP that he believes it was "evolutionary creation," rather than Intelligent Design, that was "growing in prominence."
"Christian publishers are releasing books on evolutionary creation much more frequently than a decade or two ago," she explained.
"An increasing number of Christian colleges and evangelical seminaries are engaging evolutionary creation as a faithful Christian option in guest lectures, classroom discussions, faculty research, etc."
Thomas of ICR also felt that the Intelligent Design movement "may not have the same momentum it had a decade ago," attributing it to "cultural fatigue" over the debate.   
A mixed legacy from a keen intellect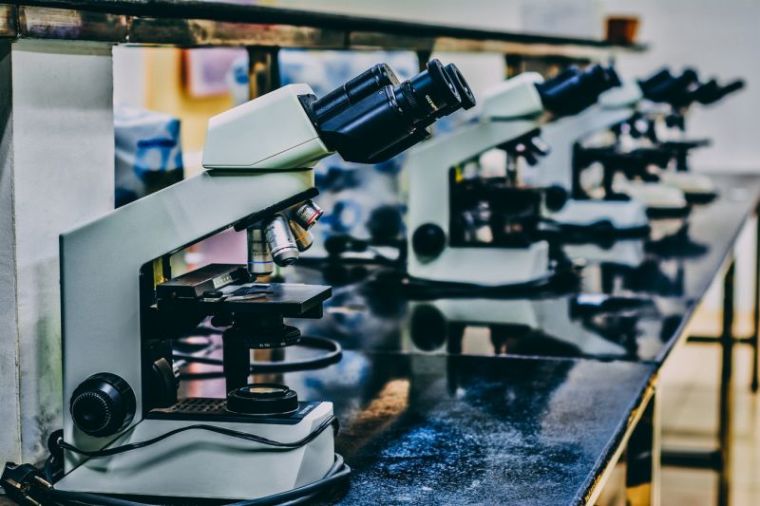 "Who could counter professor Johnson's insights?" asked the Institute for Creation Research in a piece published about two weeks after the Intelligent Design proponent's death.
"Professor Johnson left a legacy of how to present a winsome case for clear thinking in origins issues. He will be remembered as the godfather of the modern intelligent design movement and as a pioneer in impacting our culture with the reasonableness of origins by design."
"He set out to help build a movement, not an empire," said Axe when thinking about the legacy of Johnson. "The rising generation of young scientists who have no time for Darwin probably won't have read much of Phil's work. Instead, they will have read the work of scientists who were inspired by Phil."
The Biola professor said Johnson would be happy to have such a result, just as Axe said that he himself "will be happy for my name to have been forgotten."
"Echoing the words of John the Baptist, He (Jesus) must increase and we must decrease," he concluded.
Haarsma of BioLogos shared a mixed opinion of Johnson's legacy. On the one hand, she considered some of his arguments against evolution to be flawed and said he wrongly equated belief in evolution with apostasy.
"This badly mischaracterizes the motives of scientists who honestly believe that the theory of evolution is strongly supported by a wealth of data. His mischaracterization has sadly pushed many scientists away from Christianity," commented Haarsma.
Nevertheless, Haarsma told CP that she believes "Johnson correctly highlighted that popular presentations of evolutionary science were often laced with overstated claims or atheistic worldviews."
"Christians need to speak out when atheist and agnostic scientists elevate science to the best way of gaining knowledge or reject religion as mere superstition," she added.   
In a statement emailed to CP, Answers in Genesis CEO Ken Ham commended the late Johnson for helping "many people see that molecules-to-man evolution by means of natural selection and random mutations is a myth."
"He showed that it is not supported by genetics or the fossil record but is actually driven by naturalism," Ham said.
"When Johnson visited us here at the Creation Museum, we found him to be most cordial, with a keen intellect."