What John Lennon and Barack Obama Have in Common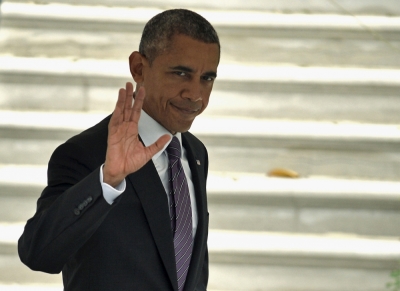 On Saturday evening, my wife and I had a blast with another couple at a "Beatles" concert. Hundreds of people from all ages gathered to sing along to the classic hits by the Fab Four.
The outdoor event took place one day after John Lennon's 75th birthday — can you imagine? Picture him as a senior citizen! John's most memorable song "Imagine" is still listed by Rolling Stone magazine as the third most important pop song of all time.
John Lennon was assassinated by Mark David Chapman who is now a born-again Christian in prison. His book "The Man Who Shot John Lennon" tells his incredible story as he proclaims, "My life is all about Jesus now!"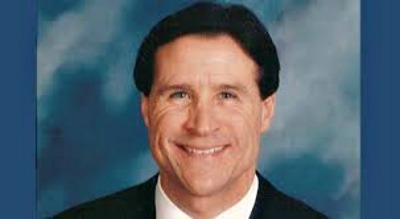 Weeklong celebrations of John's birthday are underway. His widow, Yoko Ono, held a rally to form history's largest human peace symbol as she encouraged everyone, "Just start thinking peace." Radio stations nationwide are highlighting his songs like "Give Peace a Chance" and "All You Need is Love" while a traveling exhibit of his artwork goes to cities. On December 8, commemorating the 35th anniversary of his death, the "Imagine Peace" tower in one locality will beam the message in 24 languages.
John portrayed himself as a "dreamer" committed to fundamentally transform the world. He may have been sincere but when you examine his beliefs, he wasn't always grounded in reality.
At one time, John stated, "Christianity will go. It will vanish." He continued by saying that his band was "more popular than Jesus Christ." Lyrics from "Imagine" argued that we should discard religion and anything transcendent above or below. "Imagine … No religion too. Imagine all the people living in peace …You may say I'm a dreamer/but I'm not the only one/I hope someday you'll join us/and the world will be as one!"
John's cynicism may have come from a youth experience where he was banned from his parish church for laughing out loud during the sermon. A possible awakening may have come the year of his death as revealed in his own words, "I'm a most religious fellow… I was brought up a Christian and only now understand some of the things Christ was saying in those parables."
Let us hope that in his final moments John repented and put his trust in Jesus. Regardless, according to the Bible, he discovered an afterlife where what he sang about, "No hell below us, Above us only sky" was patently untrue.
Larry Tomczak is a best-selling author and cultural commentator with over 40 years of trusted ministry experience. His passion is to bring perspective, analysis and insight from a biblical worldview. He loves people and loves awakening them to today's cultural realities and the responses needed for the bride of Christ—His church—to become influential in all spheres of life once again. He is also a public policy advisor with Liberty Counsel.