What Should We Do With Memorials to the Confederacy?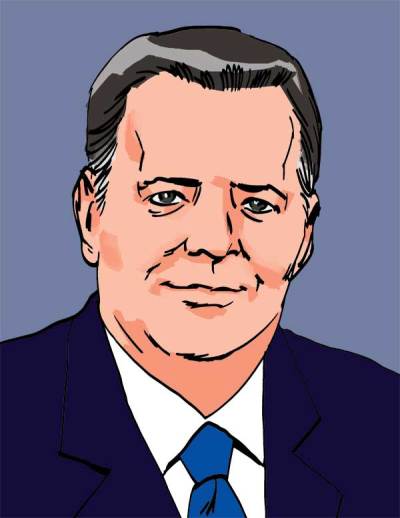 So what to do about public monuments to leaders and heroes of the Confederacy? (In the interest of full disclosure, it should be noted that I have direct ancestors who fought on both sides in the Civil War, a by-product of having a mother from Boston and a father from Texas, whose families both immigrated to America before it became an independent nation).
While I respect the deep devotion that many people have to their ancestors who often fought valiantly for the Confederacy, it must be acknowledged that they were fighting for a proposed nation that guaranteed the perpetual right to own slaves in its founding document. So whether they were personally slaveholders or not, and whether they supported the institution of slavery or not, they were in fact fighting for the independence of a nation that supported slavery in perpetuity. Also, they did participate in armed rebellion against the government of the United States.
It must also be acknowledged that when these statues and memorials were erected and installed in public places, they were put there without the advice or consent of the hundreds of thousands of African Americans who lived in these various towns, cities, and states, because they were systematically, forcefully and often violently deprived of any political voice through Jim Crow segregation.
Acknowledging these indisputable historical facts, the only constructive way to proceed with debates about the continued presence of confederate memorials on public property is to first and foremost declare our undiminished and unshakeable allegiance to the rule of law. Mob violence and vigilantism, which seek to take the law into their own hands and act, as judge, jury and executioner must be rejected. The vandalism and violence that accompany such efforts must be resisted and punished to the fullest extent of the law both by police and legal authorities.
Nothing less than the rule of law itself is at stake here. If we as citizens let mobs take the law into their own hands the forces of anarchy and mob rule that are always present just below the surface in society, will be emboldened. When that happens, violence will spread and all Americans of every political persuasion will se their constitutionally guaranteed freedoms imperiled and weakened.
So what do we do? Having made it clear that we will not tolerate mob violence, we should have a full debate concerning the issues raised by the confederate memorials, and agree that if the majority in a particular locale where the monument resides agree that the statues should be removed to a museum or some private venue, then that should be done. At the very least, the elected representatives of the people (municipal, county, state and federal) in whose jurisdiction the monument resides should make the decision in full public view with maximum input from their constituencies.
Personally, I have no problem with removing the Confederate monuments if the various public constituency majorities believe they should be removed. The one exception I would make personally would be memorials on battlefields like Gettysburg (analogous to museums, the outdoor version) and memorials within the confines of cemeteries, which I would consider hallowed ground.
Now, to the more controversial and inclusive question – what do we do about monuments to our Founding Fathers who were slave holders, men like George Washington, Thomas Jefferson, and James Madison? Yes, these men were slaveholders. However, they did not take up arms against the United States of America. Indeed, they were crucially instrumental in the successful founding of the Republic. George Washington is famously known as the "father of his country," having led the Continental Army to victory in the Revolutionary War, then serving as its first President. He then cemented his place in history by voluntarily retiring from the presidency after two terms, thus setting the two-term limit tradition, which was later to become an amendment to the Constitution.
Jefferson, in addition to serving as America's third President, authored the nation's timeless confession faith, its sine qua non, the Declaration of Independence.
And James Madison not only served as our nations' fourth president, but also is known as the "father of the Constitution," for his unparalleled contributions to that glorious document.
Though these men were flawed human beings (as are we all), and in many ways afflicted with the moral blind spots of their age, they did provide the founding principles and documents which eventually led Dr. Martin Luther King, Jr. to challenge the nation to live up to the promise of its founding documents and provide full equality to African Americans.
In his "I Have a Dream" speech August 28th, 1963 on the steps of the Lincoln Memorial Dr. King explained that Jefferson' s declaration was a "promissory note to which every American was to fall heir" and that they had come to Washington "to cash this check, a check that will give us . . . the riches of freedom and the security of justice."
If we start tearing down national monuments of "flawed" historical leaders, where do we stop? Do we remove Washington and Jefferson's visages from Mt. Rushmore? Do we blow up the Washington and Jefferson memorials? Do we remove FDR's memorial because he forced Japanese Americans into internment camps at the beginning of World War II. Do we excise JFK and LBJ, and Bill Clinton for that matter, from public spaces because they were notorious womanizers and serial adulterers?
No, we need instead to exercise some national historical perspective. As the great Oscar winning movie director Billy Wilder once reminded his actors, "You're as good as the best thing you've ever done." That is true of all of these historical figures. It is just that the "best" things they have ever done are far more note worthy than is the case for most Americans. That is why we build monuments to their memory.
We must reject these modern-day vandals and would be Maoist Red Guards who want to destroy our national memory and our precious heritage that informs who we are, "warts and all."
Perhaps the best answer to monuments that offend is to put up more monuments commemorating neglected aspects American history. In other words, just as the answer to speech we don't like is more speech, perhaps the answer to monuments we don't like is more monuments providing context and additional insight into our history. We could, for instance, create a memorial to victims of lynching in American history, modeled after the Civil Rights Memorial in Montgomery, Alabama.
Why not build a monument portraying the atrocities of the slave trade by constructing a replica of a slave ship near the Jefferson Memorial reflection pool, portraying for people the horrors of how human beings were packed in like sardines with a death rate as high as one third for those being transported to slavery in America?
Once again, the answer to speech we despise is more speech, not censorship. Isn't the answer to statues and memorials to which we object more statues correcting or expanding the record, not masked vigilantes defaming and destroying our public monuments, assuming the mantel of judge and jury without permission or authority.
This week the nation celebrated on Monday "Constitution Day," the day when the nation commemorates the 230th anniversary of the signing of U.S. Constitution in Philadelphia, on September 17, 1787.
The constitution's "preamble" aptly sums up its purpose: "We the People of the United States, in Order to form a more perfect Union, establish Justice, insure domestic Tranquility, provide for the common defence, promote the general Welfare, and secure the Blessings of Liberty to ourselves and our Posterity do ordain and establish this Constitution for the United States of America."
Why is this relevant to a debate on Confederate memorials? Any debate on that emotion-laden, hot button issue must be guided and directed by constitutional principles and dictated by the rule of law predicated on those principles.
As Dr. King reminded us just over a half century ago on that fateful August day in 1963, "We must not allow creative protests to degenerate into physical violence . . .we must rise to the majestic heights of meeting physical force with soul force."
Amen! The Constitution provides us the blueprint, and elected representatives provide us the means.
Let's use them.