Our Teens Are Driving Us Crazy!
"Mom Says/Dad Says," an exclusive Christian parental advice column by Gregory Slayton, former U.S. Ambassador to Bermuda and author of the best-selling book Be a Better Dad Today: Ten Tools Every Father Needs, and his wife, Marina Slayton, author of the new book Be The Best Mom You Can Be. The Slaytons have been featured on Fox and Friends, Focus on the Family Radio and numerous other media outlets. They donate 100% of their royalties from parenting books to fatherhood and family nonprofits.
Senators John McCain and Joe Lieberman, Governors Jeb Bush and Sam Brownback and Pastors Tim Keller and Luis Palau, among others, have endorsed the Slaytons. In their exclusive series for The Christian Post, both Marina and Gregory will answer thoughtful Christian parents seeking to raise their children up in the goodness of the Gospel and the Glory of God. If you would like to have Marina and Gregory answer your questions, please contact them via momsaysdadsays@christianpost.com.
Parent's Question: We have two teenagers, a girl and a boy. Both are strong willed and want to "do their own thing." They are fundamentally good kids, but they are both "pushing the envelope" of our family rules a lot. My husband works hard and isn't home most of the time. When he is home, he doesn't want to deal with the teenagers' problems. These factors lead to a lot of family conflict. What should we do?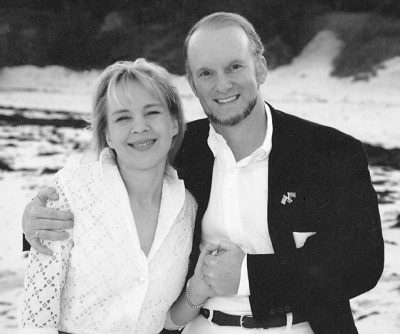 Mom Says: Disagreements and sometimes anger are unavoidable between parents and teenagers at times. As parents we must remember that our #1 job is NOT being our teenager's best friend. We are his/her Mom and Dad first and foremost. That means setting … and enforcing … rules that are for the good of the whole family. And when your teenager tests (or outright breaks) these rules … tension and conflict is going to come. When that happens, don't immediately back down. Our children — and especially our teenagers — must know the family rules and know that they must be respected. As parents we are NOT our kids best friends. We are friends of course … but we are Mom and Dad first and foremost.
As we emphasize in both our best-selling books (BE A BETTER DAD TODAY and BE THE BEST MOM YOU CAN BE) rules and discipline work best in an atmosphere of love. So here are three ideas for you to help you reduce the level of conflict while maintaining the rules that allow the family to function:
1. Take your teenagers out — separately — and listen to them. Take them to something they love: their favorite restaurant or museum or park. Let them know how much you love them (that's always a good place to start). And then just ask a lot of questions. Listen carefully. Really seek to understand their world and their worldview. Then ask them about the family rules. Which do they appreciate? And which do they see as needing to be changed? Mostly just listen … be sure to understand. And let them know you understand. That is the key.
2. Get the family together in a casual, quiet setting (like your living room) to discuss the Family Rules and changes that might need to be made. Let your teens know that you heard them … and your willing to make (a few) changes (I hope that is true). But let them know again why these rules are important and why they are important for the whole family … and for their own safety. No shouting or getting upset … be sure to keep it even keel. Try to treat your teenagers like grown-ups … they will appreciate it!
3. When one of your teenagers breaks the rules (as teens almost always do) don't go ballistic. Be sure to show love and empathy … along with the appropriate level of discipline. Our teens have done crazy, stupid things … and generally they realized in retrospect that they should not do them anymore. It might take time, but with love and concern (and some appropriate discipline) our teenagers (generally) turn into responsible adults.
Good luck And no matter what … don't give up!!
Marina
Dad Says: Just three things to add to the list above:
1. Dad must get more involved in the family. I'm sure he's busy at work. We are ALL busy at work. But think of it like an asset manager. Our families are (by far) our most important asset. Peter Lynch, the legendary founder of Fidelity Investments, once said "family is our best investment." If we as Dads underinvest in our most important asset, we set the stage for that asset to deprecate over time. No one wants that. And the big problem with the family asset is that once it depreciates, it is very hard to get it back up. So we really need to pay attention to that most important asset, as any good asset manager would.
2. Have fun with your teenagers. Too many parents are "all work and no play." Today's generation of teenagers is much more "all play and no work." So we have to meet in the middle. Be sure that there's plenty of laughter and good times in your house. Laughter and family fun times are like the cement that holds the bricks of a house together.
3. Be sure to pray for your teenagers. We pray every single day for each of our children, individually by name. I won't pretend to understand how prayer works. But the love of a Mom or Dad is close to the love that God Almighty has for us … His children. That's why Jesus taught us to call God "our Heavenly Father." So let's be sure to ask God to help us as parents, and to help our teenagers. Every family needs all the help we can get, right? So we might as well ask. He promises He will be there to help us.
Thanks for an excellent question. All the very best going forward!!!
Gregory