What's It Like Being a Dad? Christian Filmmakers Capture Fatherhood Perfectly (VIDEO)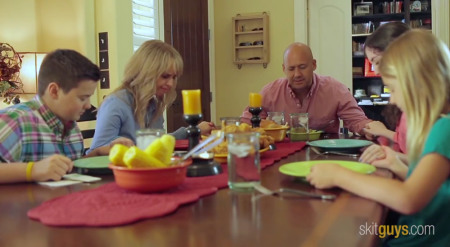 During a yard sale, an expecting couple checking out the baby clothes calls the father of the host family over. The father-to-be asks him, "What's it like being a dad?" The seasoned dad of three ponders it for a second and enters a montage of scenes from his family's life.
As we see, being a dad includes being a teacher, being a rock, being a clown and being a leader. It's a polished production from Christian filmmaking duo The Skit Guys that shows how good it can be to be a father.