When the Mom of This Miracle Family Wondered If Sharing Christ Was Worth It, God Showed Up in an Amazing Way (VIDEO)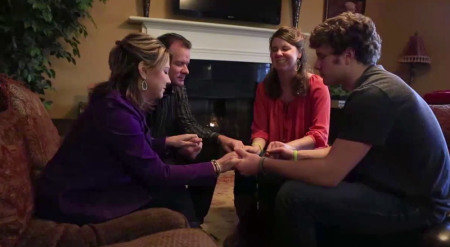 Linda Barrick's family shouldn't be alive. A horrific crash that destroyed their car should have taken their lives, but she, her husband and their two children survived and recovered. The Barricks started a ministry called Hope Out Loud to share their story and the Gospel.
But when cancer struck Linda's daughter, Jen, the troubled mom wondered if their ministry was worth the trouble. Was sharing Christ worth having the enemy's bullseye on their backs? Then God answered with the perfect timing and message.