Who Is Salman Abedi? Suicide Bomber Named in Ariana Grande Concert Terror Attack in Manchester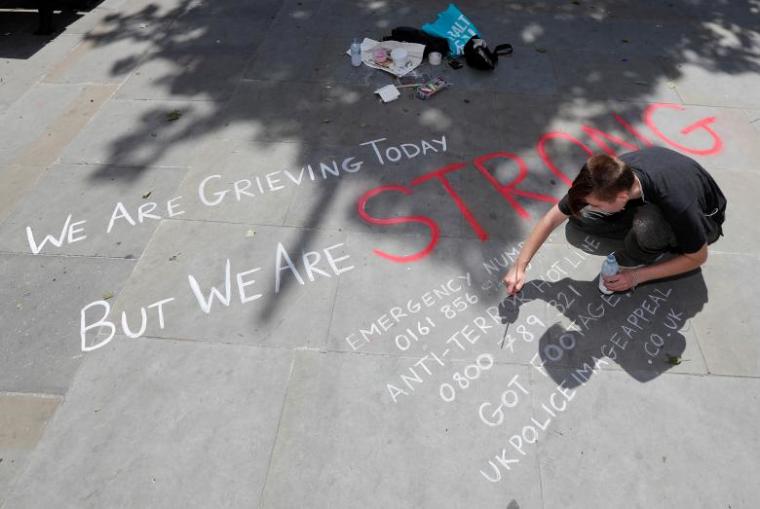 Authorities have named 23-year-old Salman Abedi as the suicide bomber who attacked the Arianda Grande concert at the Manchester Arena, killing 22 people, including children.
Abedi was the son of Libyan refugees, who fled the African country years ago to escape the regime of former dictator Muammar Gaddafi, according to the United Kingdom Telegraph.
"His mother, Samia Tabbal, 50, and father, Ramadan Abedi, a security officer, were both born in Libya but appear to have emigrated to London before moving to the Fallowfield area of south Manchester where they have lived for at least ten years," reported the Telegraph.
"Abedi grew up in the Whalley Range area, just yards from the local girl's high school, which hit the headlines in 2015 when twins and grade A pupils, Zahra and Salma Halane, who were both aspiring medical students, left their homes and moved to ISIL controlled Syria."
On Monday evening, the venue for an Ariana Grande concert was attacked by a suicide bomber, resulting in 22 people killed and at least 59 injured.
The explosion took place as the concert was ending and people were leaving, with children younger than 10 years old being among the dead. The attacker, who was carrying an improvised explosive device which he detonated, died at the scene.
The Greater Manchester Police also confirmed the arrest of a 23-year-old man in South Manchester. His identity was not released.
Chief Constable Ian Hopkins of Greater Manchester Police said, "This has been the most horrific incident we have had to face in Greater Manchester and one that we all hoped we would never see."
Hundreds of officers have been deployed to investigate the attack. The priority, Hopkins said, is to determine whether the attacker acted alone or as part of a network.