Who will form our children's worldview?
Worldviews seek to answer ultimate questions, and therefore biblical worldview studies should be a major responsibility of churches.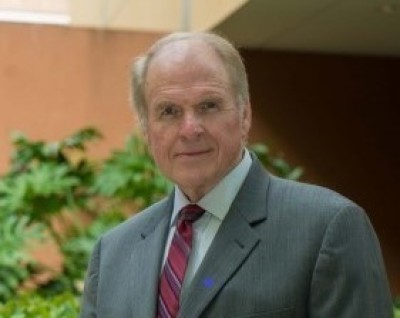 Trigger warning: What am I about to share may cause terror, sickening repugnance, righteous indignation, and a heart flutter or two. In 1947 my first-grade public school teacher asked each Monday morning for us to raise our hands if we attended Sunday School. If so, we signed cards acknowledging our attendance, passed them in, and received a form of credit.
The consensus was that there is a linkage between what we learned in Sunday School on Sunday and what we learned in public school on Monday.
If churches now fail to take on worldview formation, other institutions are eager to fill the void. The worldview many of them will shape for the young is devoid of true ultimates — like God's transcendence and relationship to the health of the nation.
"In compliance with the (Supreme) Court's decisions, most public schools have banned the teaching of religion. In doing so, they have effectively suppressed the teaching of religiously-grounded moral values."
This was the finding of a research team directed by Jonathan Friendly, and reported in the New York Times (December 1, 1985).
Friendly wrote:"Values are much less discussed in public schools now than they were in the late 1960s, educators say. And specific courses in values or religion or democracy, once popular in high school curriculums, are now rare, in part because they are controversial and in part because there are few teachers trained to give them."[1]
Thus, in light of court action forbidding the teaching of biblically based Judeo-Christian principles, and because of the role of the New Testament Church as the conservator and propagator of foundational principles in Judeo-Christian civilization, the Bible-centered Church must be at the forefront of the worldview formation of children.
The ancient Hebrews, through whom God would build a civilization with perhaps the highest quality of life in human history to that point, understood the importance of being in the forefront of their children's education.
Neglect of passing on the lessons their elders learned in the rigorous Sinai journey, and the worldview that arose from it eventually had a disastrous effect on the nation and its culture, as show in Judges 2:10-13.
That passage reveals that after the old generation died away, "another generation rose up who did not know the LORD or the works that He had done for Israel.  And the Israelites did evil in the sight of the LORD and ... they followed after various gods of the peoples around them. They bowed down to them..."
Psalm 78 sounds an urgent exhortation that should awaken us now. God "commanded our fathers to teach their children, so they can "arise and tell their own children..." The home therefore is the ideal place for worldview formation based on biblical principles, and the church must equip family leaders to be worldview formers.
A study of ancient Israel and other cultures shows that societies go through several stages:
Ratification by majority that God is the God of the nation
Relapse of memory — people forget God
Rebellion — people in large numbers embrace and act out evil
Refiner's fire — consequence of rebellion falls on the society in the form of judgment —both punitive and, if people learn from it, correctional
Remembrance — A critical mass of remnant people wake up to the God they have forgotten
Repentance — A critical mass of remnant people turn away from sin and to God
Revival — There is spiritual refreshing and the richness of the fruits of the Kingdom on the land.
Where is America now? Where is Western Civilization, whose formation was so profoundly impacted by the Judeo-Christian worldview? More troubling, where will society be when the current student generation reaches maturity?
Who will equip these future voters and leaders with the historic worldview that led to the freest, most prosperous society ever? Who will form worldview in the throngs of immigrant children coming in now who will have strong impact on the future?
The matter is sobering,
Winston Churchill lamented the bombing of London, first because of its immense human suffering, but also because it was "this strong city of refuge which enshrines the title-deeds of human progress and is of deep consequence to Christian civilization."[2]
The secular city — especially under progressivism — is blitzing the Judeo-Christian worldview. Only the biblically grounded church can become the "strong city of refuge" for the "title-deeds" of freedom that the Lord of history Himself has given.
Here are some thoughts about what churches can do:
Create within the church a center for worldview studies. This would not be a substitute for public or private educational institutions, but a weekly class on worldview on church property and on the student's time... a Wednesday night... Saturday morning... optional Sunday School class
Conduct a similar study for parents on the meaning of worldview and how to partner with the church in worldview formation within their homes
Pastors could preach a series on the formation of ancient Israel, and how that civilization became foundational for high forms of society historically
This may be idealistic, but it should not be dismissed. Civilizations are formed around worldviews. Worldviews seek to answer ultimate questions. This is the church's "turf." If it does not get on the playing field it will — and is — forfeiting the game, failing society, and endangering the future.
---
[1] Secularism in Public Schools (crisismagazine.com)
[2] Cited in Philip Guedalla, Mr. Churchill. (London: Hodder and Stoughton Ltd., 1941), 306, as cited in Jonathan Sandys and Wallace Henley, God and Churchill (Tyndale House Publishers, 2015).
Wallace B. Henley's fifty-year career has spanned newspaper journalism, government in both White House and Congress, the church, and academia. He is author or co-author of more than 20 books. He is a teaching pastor at Grace Church, the Woodlands, Texas.