Who's the Assemblies of God Pastor Who Presided Over Kanye West and Kim Kardashian Wedding?
A Florida Assemblies of God pastor officiated Kanye West and Kim Kardashian's wedding on Saturday.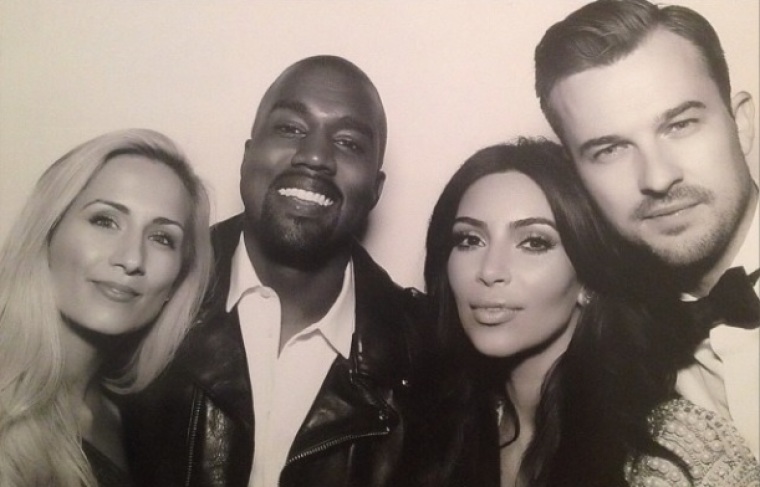 Rich Wilkerson Jr., a friend of the couple, leads the Miami-based Trinity Church's young adult ministry, The Rendevouz, along with his wife DawnCheré. According to People Magazine, Wilkerson first connected with West and Kardashian after the couple "showed up unannounced at one of his weekly services."
"They hit it off with Wilkerson and began attending the church regularly when they were in town. The church, known for its diversity and its ministry to inner-city youth, became a safe place for the famous couple," stated the article.
In addition to his young adult responsibilities, Wilkerson serves as Trinity Church's associate pastor, a congregation that his father founded. His wife is the congregation's worship pastor.
Rich Wilkerson Sr. is the cousin of David Wilkerson, the author of The Cross and the Switchblade and the founder of Times Square Church,
In a 2013 interview with the Bay Area hip-hop station KMEL, West, whose Yeezus tour included a "Jesus lookalike," a demon and twelve (female) "disciples" discussed his own faith and Wilkerson's thoughts on the musician's artistry.
"For me, I'm Christian and I'm hip-hop. And so you mix those two things together and you want to express yourself a certain type of way and be bold and expressive...like, you seen all types of commercials growing up, you wanna be like Mike. You wanna be like this. For me, I wanna be like Christ. And that's not to say to walk in his image or think it's no God complex but if people pick a favorite Halloween character, it's like that's what I would pick," explained West.
"Don't people pick that they look up to? So my thing from a design standpoint, that's who I look up to most. It's hard for me to look up to anyone else. I only look up to Jesus and to God. Everything I do anchors around it, nicknames itself to it, that's like my hero," he added.
West said that he and Kardashian both separately solicited Wilkerson's thoughts on his tour.
"[Wilkerson said] 'Look, we have plays where people play Jesus.' We have people who represent that. I am so happy I was raised in a religion where you can portray God. There are some religious where you aren't allowed to. My religion you are allowed to," he added.