Why Blacks Vote Overwhelmingly for Democrats: Pastor of Historic Ebenezer Baptist Church Rev. Raphael Warnock Explains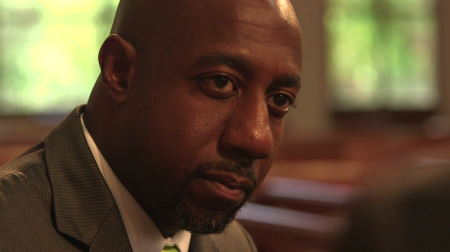 In the state of Georgia, black churches are on track to play a huge role in the tight Senate race between Democratic candidate Michelle Nunn and Republican David Perdue. And Rev. Raphael Warnock of Atlanta's historic Ebenezer Baptist Church has emerged as a major player in the battle for the hearts of Georgia voters.
Last Friday, Warnock suggested that the Republican Party in Georgia will likely pay for neglecting the interests of black voters and attempting to suppress voting rights — by requiring a valid ID before voting — in mid-term elections culminating next Tuesday.
Continuing in the footsteps of the Rev. Martin Luther King Sr. and the Rev. Martin Luther King Jr., who served as pastors of the church founded in 1886, Warnock actively works to get minorities registered to vote in what he sees as a complex mix of spiritual and civic obligation.
"Voting for us (blacks) is not only a civic responsibility, it's is a sacred obligation. I often remind my parishioners that in a real sense our ballot is a blood-stained ballot. It's a right won and redeemed literally through the shedding of the blood of martyrs," said Warnock in an interview with The Christian Post on Friday.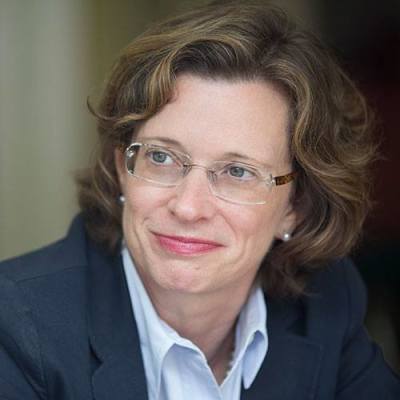 "The likes of Medgar Evers who died in his own driveway fighting for the right to vote … that struggle continues, and so we see it not just in political terms but in moral, spiritual terms. And so any given Sunday at Ebenezer Church you will find a registration table set up at our church encouraging people to register to vote," he said.
In a "Souls To The Polls" event on Sunday, Oct. 19, Ebenezer Church transported Fulton County residents in Georgia to cast ballots in the early voting period that opened in that area on Oct. 13 and closed Oct. 31.
Data collected from early voting last Sunday in Georgia and North Carolina show that 53 percent of the 25,000 early votes cast were from black voters, according to The New York Times.
Last month, however, Warnock's voter registration efforts were marred by controversy. The office of Georgia's Republican Secretary of State Brian Kemp announced that they had opened an investigation into a group Warnock is associated with called the New Georgia Project. The group pushed to register 100,000 minority voters before the Oct. 6 registration deadline, but Kemp's office alleged there was evidence of fraudulent registrations.
Warnock wasn't pleased.
"You don't have to wear a hood — you don't have to be a member of the Ku Klux Klan to be engaged in voter suppression. We know voter suppression when we see it," he charged at a press conference in Georgia's Capitol building.
Recent polls show Nunn and Perdue in a statistical dead heat for the Senate seat expected to be vacated by retiring U.S. Sen. Saxby Chambliss, R-Ga. Nunn's campaign forecast that if she could sign up enough of the 800,000 unregistered minority voters in the state the seat would be hers for the taking.
Warnock explained that while black voters remain open to courtship from the Republican Party candidates, they simply never seem to show any interest in them.
"Black people are not allergic to the word Republican. Black people vote like other voters, we vote our perceived interests," he said.
And what are those interests?
"We've been pushing for Medicaid expansion, we've been dealing with the issue of wealth, inequality, the need to raise the minimum wage. These are moral and spiritual issues, they are consistent with Dr. King's war on poverty. We're trying to address this business of poverty, give regular people an opportunity to live a dignified and decent life," said Warnock.
He directly challenged Georgia's Christian Gov. Nathan Deal to stop "playing politics" with the expansion of Medicaid in the state.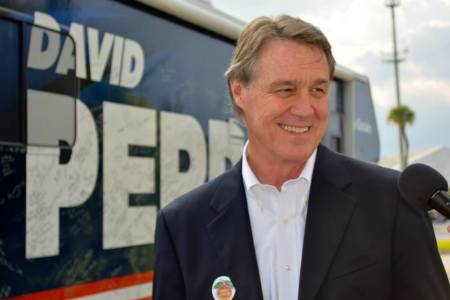 "Our governor, who is a Christian, is playing a terrible political game, because not only does it make sense, not only can one make the moral argument for Medicaid, practically, economically, it doesn't make sense not to accept the expansion of Medicaid. We're talking about the generation of hundreds of tens of thousands of new jobs. So in a real sense, he is holding the economy hostage to politics. And that's the game that politicians play. And that's why it's important for faith leaders to step up and cast these arguments in moral and human terms," said Warnock.
He further argued that members of the Republican Party have been trying to suppress the African-American vote in Georgia.
"We had a Republican leader say the other day, there was an announcement on Sunday voting. The voting location that was first announced [was] in Dekalb County," continued Warnock.
The county has a large African-American population and the Republican leader complained about it, he said.
"The location was going to be a location, in his words, 'dominated by African-American voters' near several African-American churches. And he went on to argue that somehow this was inherently partisan," said Warnock.
"A move or scenario that increases considerably black voter turnout is only inherently partisan if your party has decided to write us off. And not to adjust your message in a way that suggests that you might actually care about us," he asserted.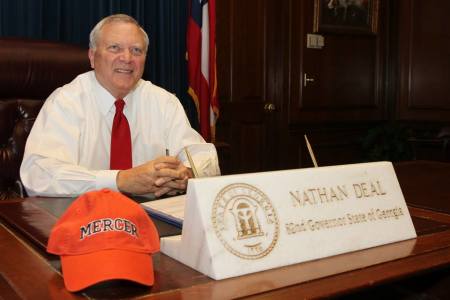 "If Republicans are concerned that African-Americans vote overwhelmingly Democratic, I would argue that certainly the answer to that is not voter suppression. And that's what we are witnessing in the state of Georgia right now, we are witnessing severe voter suppression being carried out by our secretary of state and supported by the governor and others, and African-Americans are turning out," said Warnock.
He argued that when there are opportunities for Republican politicians to engage with the black community in situations that required only a bit of empathy a Republican hand is never extended.
"We've seen outright hostility on the other side. Even when Republicans have a chance, an opportunity to express some level of concern for the issues that African-Americans see as their own, they seem to stumble over themselves making sure that we know that they are not interested," argued Warnock.
"So when a young African-American man, whether it's Michael Brown, Trayvon Martin is shot and killed unarmed, nobody is asking for, you know, anything … that doesn't require any additional funds, that doesn't require a program to express some concern," he continued.
"But today's Republican Party seems to have an almost automatic knee-jerk response that tends to malign the victim than the perpetrator. Black people see that and it resonate with a profound kind of clarity that is reflected in how they vote," he said.
He suggested that if Republicans want to become relevant to black voters, they need to broaden their experience and become a more inclusive movement.
"All of us see more clearly when we have more regular contact with the most marginalized members of our community. ... Clutching the Bible while sticking to a narrow and elite circle of people who look like you, is the same background as you, often leads people of faith to the wrong conclusion," he explained.
"That's why most of the Christian church supported slavery and justified it in their theology. And churches in the South supported and justified segregation," he said.
"It was the black church that said these things are not reconcilable; not because black people are inherently more moral, but because of the experience of slavery itself. And so, Christian politicians, like all politicians, do better when they have real discourse, contact, conversation, see themselves in solidarity with poor people and other marginalized people that they serve," he ended.