Why children's rights must be front and center for conservatives: Heritage panel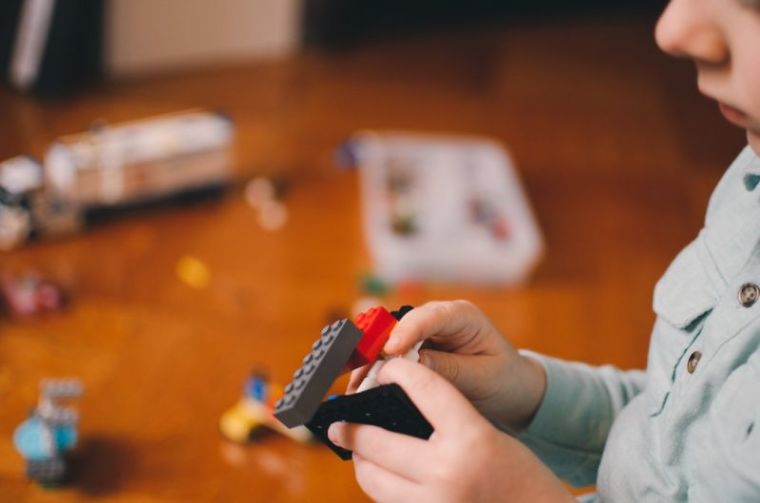 WASHINGTON — Social conservatives and Christians must humanize and frame their side of the debate on issues related to marriage and family through the eyes and stories of children in order to be effective, advocates say. 
Speaking in a panel at the Heritage Foundation on Dec. 12, Katy Faust, founder of children's rights advocacy organization Them Before Us explained that it is time for social conservatives to contend for what they care about through the lens of children's rights, and highlight their stories. Proponents of same-sex marriage humanized their side of the debate with personal stories and thereby won over significant swaths of the culture, whereas traditionalists spoke in cold, dry statistics, she argued.
Faust began blogging about this in 2012 soon after former President Barack Obama announced he had "evolved" on the issue of same-sex marriage and supported it. She felt compelled to do so particularly because it seemed that when this happened almost everyone in the mainstream media abruptly  concluded that the only possible motivation anyone could have for opposing gay unions was bigotry.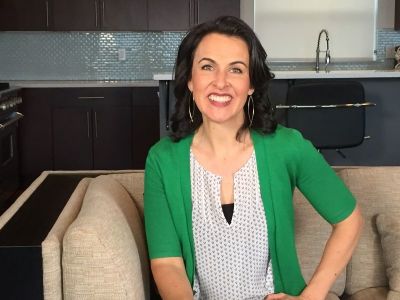 But Faust's understanding of marriage was that it was "the most child-friendly institution in the world."
Yet when the secular left began using children to back their claims, essentially arguing that children do not care if they lose a mother or a father, she felt she had to speak up no matter how many friends she might lose. 
"When you get kids alone and they talk about the things that break their hearts the most, it's always about their parents. It's always about how they lost relationship with their mom or dad," Faust said. 
"Being known and loved by the two people responsible for your existence is one of the most universal longings," she explained, having seen for decades the fallout of parents prioritizing their wants over their children's needs. 
Mothers and fathers are neither optional nor interchangeable, she argued. 
"You can and should be the most loving person in the lives of your gay family and friends, and you must defend [traditional] marriage because it is actually a children's rights issue."
Them Before Us has assembled a coalition of people who hail from a variety of backgrounds and perspectives: Christians, atheists, same-sex attracted individuals, and others who intend to stand up for the inherent rights of the child. 
The issue has become particularly important with the growth of the fertility industry and advances in third-party assisted reproductive technology; with children now being created through the use of donor gametes and wombs of women being rented through commercial surrogacy contracts. 
The severing of the biological ties between kids and their parents is gravely harmful, argued Melissa Moschella, a professor of philosophy at The Catholic University of America in Washington, DC, because biological origins matter and humans are embodied beings wired for those intimate bonds.
"There is this permanent, identity-defining link between genetic parents and their children. So in donor-conception cases, the [sperm or egg] donor is not no one," Moschella, who's is also the author of the book To Whom Do Children Belong? Parental Rights, Civic Education, and Children's Autonomy, explained.
"I think of myself as a puzzle, the only picture I have ever known is half-complete," she said, quoting the words of a donor-conceived woman from Canada. 
"The stranger who helped bring me into the world and who may never want to meet or know me is important to me. But he is a part of me and without him I will never feel completely whole," she said, quoting another donor-conceived individual, this one a man from the United Kingdom.
Children have a right to the knowledge and love of their parents and, correspondingly, parents have non-transferrable obligations to their kids, she stressed. 
This severing of the natural parent-child bond has huge ramifications for the law, Jeff Shafer, an attorney with the Alliance Defending Freedom noted in his remarks. As a result of the commodifying of children, the law of the family is "hurtling downward," conforming to disintegration where the most basic terms are overhauled in pursuit of a radical vision, he said.
Because of the erasure of biological connections in the law, "male" and "female" have become "categories of irrelevance," Shafer said, adding that "in the law the defining norm of natural kinship is being encroached upon and replaced by norms of intent and function."
"Once the process of human reproduction is understood as fundamentally contractual and technological in which sexual union is unnecessary, the filial connections between the child and the adult concerned is of no significance."
Courts now refer to same-sex couples "conceiving" together — a biological impossibility — which is now understood as the commercial commissioning of a baby where it is guaranteed from the start that the child will not be genetically connected to at least one of the parents.  
Human reproduction is shifting in the law from "natural-relational to technological-intentional," he said, citing a court case where a judge ruled that a woman in a same-sex relationship receive "paternity" of her female spouses child.  
The panelists highlighted the recent story of a woman who had a female embryo comprised of her genetic material who sought to swap it for a male embryo from a stranger because she wanted a son, as further evidence of how society sees children as products to trade and consume, instead of humans with inherent rights and needs. 
"Most people have never even heard of this, most people have not understood that children have these fundamental rights," Faust told The Christian Post, when asked how they plan to utilize storytelling to make their case more effectively. 
"In the past, social conservatives have kind of started with 'Well, this is marriage, and this is what we like, and this is what we're in support of, and that will at some point trickle down to and it has to do with kids.'"
"No, first, we start with kids. This is what their rights are, this is what their needs are, and this is what it looks like when we don't defend it. Read their stories," she said of their approach.
She added that whenever a story comes across the newsfeed that celebrates, such as Kim Kardashian's recent use of a surrogate mother to have a third child, Them Before Us will reframe it from the child's perspective; people must understand the rights and needs of children, that their hearts break when we get it wrong, and society will pay the price when motherlessness and fatherlessness is normalized.
"In this world, where everyone comes from different countries and have different sexual orientations, and we are being divided up by identity groups, we actually have one thing in common ... we came from a man and woman and we either get that we desperately needed both of them and we are so grateful that we had them all our life, or we understand how painful it was to lose one or both," Faust said.
"We start with humanizing the child through their stories, and we back it up with the best damn social science that we can find. And we've got it all. We'll lead with story, we'll follow with study. And I really do think this is what can change hearts and minds."