Why Christians Should Support Scott Pruitt for EPA Administrator
Over 100 scientists, economists, and religious leaders joined together Thursday to issue an  open letter to President-elect Donald J. Trump supporting Oklahoma Attorney General Scott Pruitt to be the next federal Environmental Protection Agency (EPA) Administrator, and  their number is growing.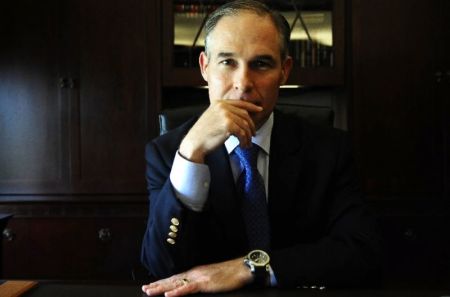 The letter, which says Pruitt exemplifies the integration of "science, economics, law, politics, and ethics, all of which are rooted in religious worldviews" that an EPA Administrator should grasp, was prompted by opposition environmentalists expressed soon after Pruitt's nomination.
The very day Trump named him,  ThinkProgress reported, "Environmental groups were appalled by the selection, saying it was a win for polluters and a loss for the American public."
It cited Earthjustice President Trip Van Noppen saying, "Every American should be appalled ...," and League of Conservation Voters President Gene Karpinski saying, "Scott Pruitt running the EPA is like the fox guarding the henhouse."  EcoWatch's headline was "Trump Picks 'Puppet of Fossil Fuel Industry' to Head EPA," quoting 350.org Executive Director May Boeve.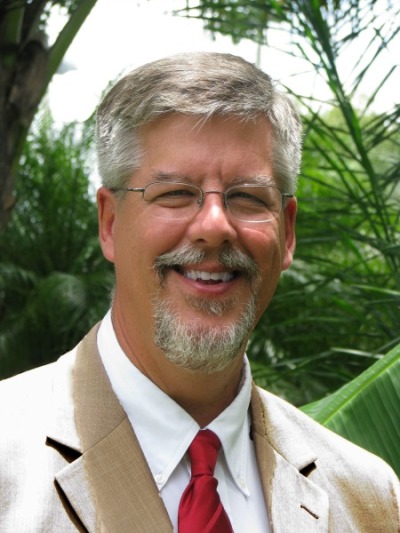 Environmental Defense Fund President Fred Krupp  lamented, "Scott Pruitt has a record of attacking the environmental protections that EPA is charged with enforcing. He has built his political career by trying to undermine EPA's mission of environmental protection"
Natural Resources Defense Council President  agreed: "Pruitt has used his position as Oklahoma's top prosecutor to sue the EPA in a series of attempts to deny Americans the benefits of reducing mercury, arsenic, and other toxins from the air we breathe; cutting smog that can cause asthma attacks; and protecting our wetlands and streams."
The same day, E&E News reported, "Environmentalists are preparing for war" and quoted Center for Biological Diversity attorney Bill Snape: "We suspected it would be bad, and it's bad. It's going to be about satisfying an incredibly narrow fossil fuel agenda."
Liberal politicians agreed.
"Scott Pruitt would have EPA stand for Every Polluter's Ally,"  said Sen. Edward J. Markey (D-MA).
Sen. Bernie Sanders (Ind.-VT)  warned, "when climate change is the great environmental threat to the entire planet, it is sad and dangerous that Mr. Trump has nominated Scott Pruitt .... The American people must demand leaders who are willing to transform our energy system away from fossil fuels. I will vigorously oppose this nomination."
Mainstream media piled on, too. The  Washington Post and  USA Today headlines were muted — both pointing out that Pruitt has sued the EPA — but their lead paragraphs made it clear their authors consider Pruitt a bad choice. The New York Times was more explicit, headlining its story, "Trump Picks Scott Pruitt, Climate Change Denialist, to Lead E.P.A."
But as Michael Bastasch at The Daily Caller  pointed out, there's no evidence that Pruitt is a "climate denier."
"The evidence for Pruitt's denialism centers on one line from a  May 2016 National Review column he co-authored with Alabama Attorney General Luther Strange.

"Pruitt's column criticized a group of Democratic attorneys general investigating ExxonMobil and conservative think tanks for opposing federal climate regulations. It was not about climate science.

"'Scientists continue to disagree about the degree and extent of global warming and its connection to the actions of mankind,' wrote Pruitt and Strange.

"Notice that Pruitt and Strange never question the existence of global warming. They simply state there is disagreement over its 'degree and extent' and its connection to human activities, not its existence."
That some oppose Pruitt because he has sued the EPA (alleging that some of its regulations exceed statutory authority, violate Constitutional principles of federalism, or lack appropriate scientific basis) is ironic, since Green organizations have sued the EPA, too. In  shady "sue-and-settle" actions, EPA  colludes with environmental advocacy groups for them to sue in a friendly venue so EPA can use the court's order to justify regulations not intended by Congressional legislation.
The charge that he's a fossil fuel industry puppet doesn't hold water, either. As the open letter points out, "Pruitt has demonstrated his legal expertise in successful litigation to require corporations — including the energy corporations so prominent in his state's economy — to abide by environmental laws and regulations."
A week after the nomination, the Evangelical Environmental Network (EEN) released an  open letter against Pruitt signed by religious leaders, arguing that Pruitt's nomination was contrary to pro-life principles. The initial 66 signers included 8 scientists (no climate scientists), 2 economists, 1 mathematician, and 55 pastors, theology and Bible professors, and other religious leaders. Its claim that Pruitt's nomination ran contrary to pro-life principles is surprising since the evangelical Southern Baptist Pruitt is pro-life, as 49 evangelical leaders said in a  response.
By comparison, the 116 initial signers of the  new letter supporting Pruitt include 53 scientists (13 climate scientists), 14 economists and legal scholars, 29 theologians, philosophers, and ethicists, and 16 pastors and other religious leaders.
They point out that Pruitt supports the need for a federal EPA but wants its actions restricted to cross-state matters, leaving intra-state matters to state agencies — reflecting his commitment to Constitutional federalism. He thinks EPA regulations should be restricted to statutory boundaries set by Congress. He opposes collusive "sue-and-settle" and supports First Amendment-guaranteed free speech against government restrictions on debate over climate change. As an evangelical, Pruitt has an unbending commitment to human life and health, especially to the protection of the most vulnerable in society — including the unborn.
E. Calvin Beisner, Ph.D., Founder and National Spokesman of The Cornwall Alliance for the Stewardship of Creation and a former professor of theology, ethics, and interdisciplinary studies at Covenant College and Knox Theological Seminary, is the author of Where Garden Meets Wilderness: Evangelical Entry into the Environmental Debate and Prospects for Growth: A Biblical View of Population, Resources, and the Future