'Why Didn't He Say Goodbye?' Son of Pastor Andrew Stoecklein Asks After Being Told Father Died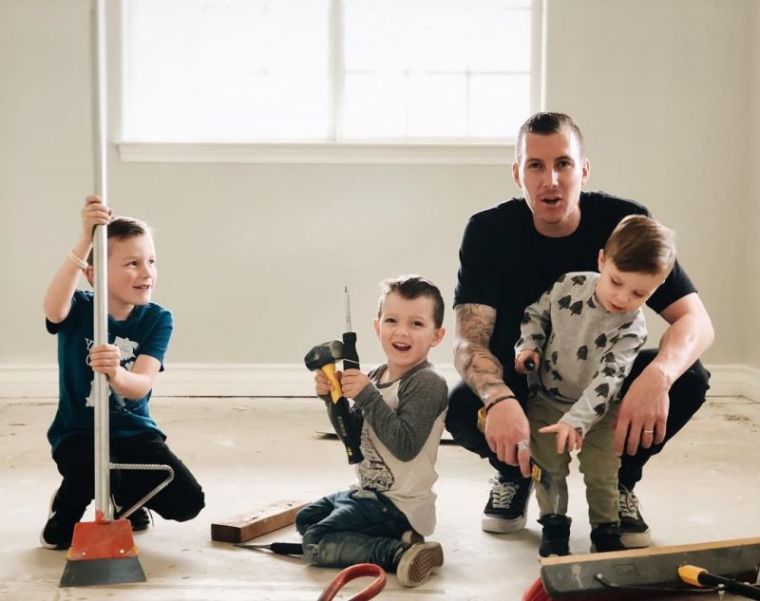 A week after his suicide, the three sons of Pastor Andrew Stoecklein of Inland Hills Church in Chino, California, have finally been told he died and his oldest is "incredibly heartbroken."
Stoecklein's widow, Kayla, revealed on Instagram how it "crushed" her to tell her three boys that their father wouldn't be coming home again. Her oldest son, Smith, who recently started pre-k, she said, asked her heartbreaking questions like, "Why didn't he say goodbye?"
"Telling the boys yesterday was the hardest thing I've ever had to do. It crushed me. Our oldest son Smith had the most difficult time processing everything. He is such a smart boy and is incredibly heartbroken," she wrote.
"The types of questions he asked really shocked me. 'Are you and daddy still married?' 'Did the doctors know daddy was going to die?' 'Why didn't he say goodbye?' 'What is my life going to be like without daddy?'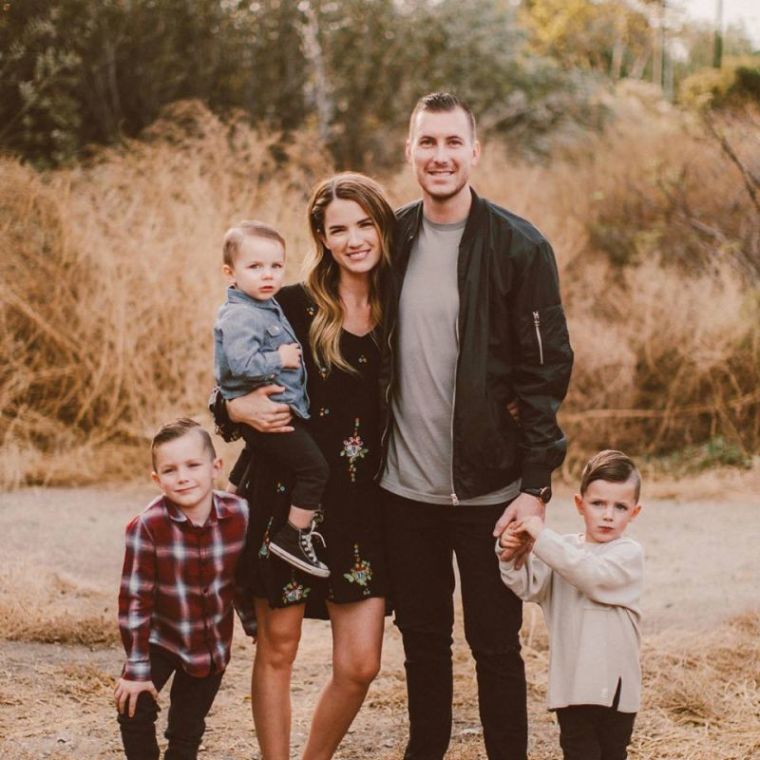 "These are questions a 5 year old shouldn't be asking. These are questions a 29 year old mommy shouldn't be answering. I hate that I can't protect them from their grief. I hate that the only way to move forward is to walk through it. There is so much unknown for all of us," the young widow explained.
Despite not knowing what the future held for her young family, Kayla Stoecklein expressed faith that God will sustain her family.
"The unknown is daunting. This isn't the life I dreamed about, but I know God is with me. This isn't the life I prayed for, but I know God will provide. This isn't fair, this isn't right, this doesn't feel real, but I know God is greater, stronger, and bigger. God is for me, with me, and beside me. He is wrapping his loving arms around me and my boys and reminding us even now that He has got this too. #godsgotthis," she ended in the post.
Tamrin Olden, crime prevention supervisor with the City of Chino Police Department, told The Christian Post that at about 11:08 a.m. on Friday, Aug. 24, they received a call from Inland Hills Church about an attempted suicide. When they arrived, they identified Pastor Stoecklein as the victim who would die hours later at a local hospital.
Pastor Stoecklein had been battling mental and physical health issues at the time of his death.
In his first message at the church on his return from a four-month-long sabbatical on Aug. 12, Stoecklein who turned 30 in May, revealed that even though his church was doing well financially and they were attracting record-setting attendance, he had been falling apart for several months.
He was still grieving the death of his father, Dave Stoecklein, who founded Inland Hills Church in 1987. Dave Stoecklein died from cancer on Oct. 9, 2015, at age 55, leaving his son, Andrew, to lead.
On top of his grief over his father's passing, Andrew Stoecklein and his family were forced to move in recent months after threatening encounters with stalkers. He also developed health complications, which led to a mental breakdown in April. He was forced by the elders of his church to take a sabbatical at that point.
In a blog post on Friday, the young pastor's widow revealed that her late husband would be buried next to his father.
"Today we walked the cemetery. It was surreal. Overwhelming and peaceful at the same time. We felt a small kiss from God when He graciously provided a place for you right next to your dad. Now every time we visit we can remember you both and imagine the joy you must feel now you are together," Kayla Stoecklein wrote.
She also noted how she would tell their sons about their father on Saturday.
"The life they once knew will never be the same. The dreams they had with you are gone, just like mine. The daily routines, the daddy dates, the donut runs and the soccer games now distinctly different than before. The house will be quieter, lonelier, and duller without you. You filled our house with joy. You filled our home with fun and laughter that only comes from a dad. You knew how to crack just the right joke to cheer me up when life felt overwhelming. I miss you so much, Andrew, every single part," she said.
Despite being forced to wrestle with the pain that comes with the tragic loss of her husband, she said she is being inspired by how his death is forcing churches to take a serious look at how they handle the issue of mental health.
"The stories flooding in are lifting me up and holding me up. The life change that is happening only comes from God, because He promises to work all things together for good, even this," she wrote.
"Your story, your life and your death is opening the floor for conversations all around the world. Your story is helping people to share their hidden thoughts and secret struggles with their family and friends. Your story is paving the way for an even bigger conversation about how the church can better come alongside people with mental illness, including pastors," she said. "God is using your story and this tragedy to do miracles in the lives of other people. As much as I don't want to, I can't help but see God's hand in all of this."