Why Flattering Yourself Gets You Into Trouble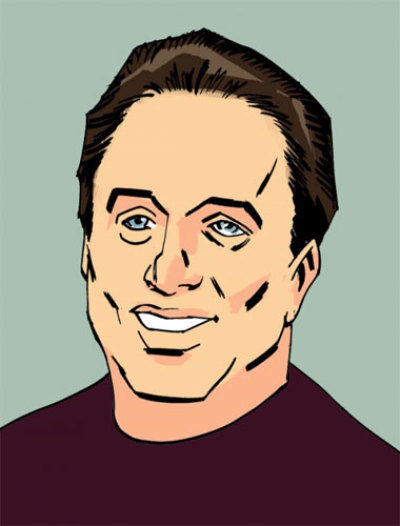 In Psalm 36 David wrote, "An oracle is within my heart concerning the sinfulness of the wicked: There is no fear of God before his eyes. For in his own eyes he flatters himself too much to detect or hate his sin." (Ps. 36:1-2)
So how often would you say you flatter yourself? Do you find it easy to heap compliments, honor, and praise upon yourself? If so, you are not alone. It is a universal problem.
You may ask, "What's the problem with flattering yourself?"
Well, it causes much damage to your soul. Flattering yourself prevents you from relying upon the power of God as your source of strength. Instead, you wind up making self-esteem the source of your daily energy and motivation.
Self-esteem is a dangerous friend. It stands by you as long as you live up to expectations. But the minute you blow it, this "friend" is nowhere to be found.
In addition, flattering yourself blinds you from seeing your own sin. David experienced this reality firsthand in his own life, and he also witnessed it in the lives of others around him.
The Lord hates sin every bit as much as He loves righteousness and goodness. And once the Holy Spirit comes to live within you through faith in Christ, you begin to hate your own sin and you long to do God's will. Flattering yourself blocks this holy flow within your soul.
"For in his own eyes he flatters himself too much to detect or hate his sin." (Ps. 36:2)
So does that mean you should criticize yourself? Is that the proper alternative to flattering yourself?
Not at all. The correct alternative to flattering yourself is to celebrate the One who is truly worthy of praise. And this is why Christianity offers the only lasting solution to man's tendency to build his life upon the crumbling foundation of self-esteem.
When Jesus enters your life, you become instantly motivated to heap praise upon the One who will be a friend to you even when you blow it. And when you offer praise and thanksgiving to the Lord, it doesn't prevent you from detecting or hating your sin. Instead, it assures you that though you are a sinner, you are forgiven and saved by God's grace.
People flatter themselves when "there is no fear of God" in their hearts. A proper fear of the Lord gives a person a deep awareness of his place before God, and of God's justice and hatred for sin.
"The fear of the Lord is the beginning of wisdom." (Psalm 111:10)
You cannot even begin to possess wisdom from God unless you first have a healthy fear of the Lord. Without this deep respect for the Lord's majestic power and for God's holy standard of right and wrong, a person will likely continue to flatter himself and won't even sense the massive problem in his heart.
The fear of the Lord leads people to be careful to obey their Creator. It is a holy and righteous fear of the consequences that come to those who thumb their nose at God. Only people without a fear of the Lord dare to behave so shamelessly.
A relationship with Christ frees a person from wanting to be the center of his own little universe. As a Christian, you desire to do things that will honor the Lord. It is a completely different approach, and it comes from a new heart and new desires. These holy desires were planted in your soul the moment you trusted Jesus to wash away your sins.
Christians who are led by the Holy Spirit no longer have an interest in flattering themselves. In fact, it leaves a very bad taste in their mouth if they do happen to give into this temptation. Deep down, believers realize that their focus is now to be on the Lord. Anything that shines the spotlight on myself does nothing to help others experience the grace and freedom Jesus brings into the human heart.
The Christian life involves pointing others to Christ. The sooner we meet Jesus and begin to celebrate His love and grace, the sooner we get over this ugly obsession to place the spotlight on ourselves.
Deep satisfaction floods your heart when you embrace Christ through faith. The joy of the Lord then begins to fill your soul as you say "no" to ungodly desires and maintain your focus on Jesus, Scripture, and service to others. Flattering yourself can't hold a candle to the brilliance and radiance of King Jesus.
The only way to be free on the inside is to come to the King, and to bow before Him daily in reverence, faith, and gratitude. Only then will you begin to experience the freedom that God created you to enjoy forever.
Are you willing to step down from the throne of your heart and have Jesus take up His rightful place there? You can either receive Christ as your Lord and Savior, or you can remain your own lord and savior. Man's default position is to simply go through life flattering himself. I am sure you have seen it play out this way time and time again.
So in light of the danger associated with self-flattery, who do you want to be on the throne of your heart for time and eternity?
Dan Delzell is the pastor of Wellspring Church in Papillion, Neb. He is a regular contributor to The Christian Post.