Why Many Christians Still Prefer Trump Over Clinton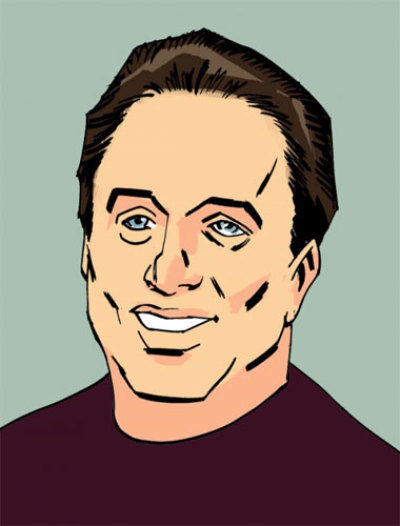 Mature Christians tend to work tirelessly for justice. It stems from a deep concern for the vulnerable, the isolated, the weak, and the sick.
Christians provide assistance not only to current citizens, but also to potential immigrants. A longing for justice demands that this work be done carefully. If criminals didn't prey on the vulnerable, we wouldn't need a stringent vetting process for immigrants.
As revealed by WikiLeaks, Hillary Clinton reportedly told investors: "My dream is a hemispheric common market, with open trade and open borders."
Many Christians remain convinced that Donald Trump's approach to border security and immigration will provide justice for everyone, while Hillary Clinton's approach leaves Americans exposed to serious danger. It is a principled position based on Trump's agenda and Hillary's dream.
According to WikiLeaks, Hillary Clinton says vetting refugees is impossible. Trump disagrees, as do most Christians.
There is obviously a need for wisdom and compassion when it comes to immigration, as I addressed in a previous article entitled: "Immigration Plus Law and Order Made America Great."
Another huge reason many Christians still prefer Trump over Clinton is because of her strong support for abortion. Napp Nazworth is a political analyst for The Christian Post, and he outlined it this way: "3 Reasons Hillary Clinton Is a Pro-Abortion Extremist."
Dr. Richard Land is the executive editor of The Christian Post, and he also addressed why Hillary is such a dangerous choice for voters who are pro-life. It is a principled position based on the evidence, and it involves a horrible lack of justice for the most vulnerable among us.
Perhaps you wonder why so many Christians continue to prefer Trump over Clinton. I think it ultimately boils down to the matter of liberty and justice for all, including the unborn and people of faith.
Brian Burch is the president of CatholicVote. He said, "Hillary Clinton has already called half of her opponents' supporters 'a basket of deplorables' and 'irredeemable', and now it comes out that her campaign spokeswoman dismissively questioned the sincerity of Catholic Americans' faith." More and more Catholics are beginning to see the real Hillary: "The Catholic Church Backlash Against Hillary Grows."
And then there is the matter of potential appointments to the U.S. Supreme Court. Many Christians prefer Trump because we are convinced he will appoint conservative justices to the court. It is principled position born out of a longing for liberty and justice.
Bill Bennett penned an insightful article entitled, "What a Clinton Supreme Court Would Mean for America." He wrote, "People often ask me how I — a so-called intellectual and author of 'The Book of Virtues' — can support and vote for Donald Trump. I have many good reasons, but nothing on the home front is more important than the Supreme Court."
In addition to these glaring dangers, WikiLeaks revealed that Hillary Clinton's campaign communicated with the Department of Justice during their investigation of her use of a private email server. There is not an ounce of justice in such collusion.
Many Americans are convinced that FBI Director James Comey harmed Lady Justice in his zeal to protect Secretary Clinton from being punished for crimes involving classified material. The harm done to our justice system by Comey and Attorney General Loretta Lynch seems almost irreversible.
What should Christians do in response to this injustice? Should Hillary Clinton be rewarded for this nefarious behavior? Many Christians are convinced that electing Hillary would spawn even more corruption at the highest levels of government.
And what about Benghazi? Dan Abrams writes, "Pat Smith and Charles Woods are the parents of American U.S. Foreign Service member Sean Smith, and Navy SEAL Tyrone Woods, respectively. Both died during the September 11, 2012 attack on the U.S. consulate in Benghazi, Libya. They sued Hillary Clinton for wrongful death, defamation, and intentional and negligent infliction of emotional distress."
Many Christians are deeply troubled to see one injustice after another perpetrated by Hillary Clinton. David Graham wrote about this injustice in The Atlantic: "From Whitewater to Benghazi: A Clinton-Scandal Primer." And Fred Barnes addressed it in The Weekly Standard: "Yup, She's Crooked."
Meanwhile, the nation has been forced to listen to Donald Trump's vulgar comments on the Billy Bush video from 11 years ago. Those disgusting and deplorable remarks are consistent with the sexual immorality man pursues when he ignores God's design for romance, marriage, and sex.
How did Hillary Clinton respond to her husband's many accusers over a period of decades, and how has Donald Trump responded to the various accusations that have come against him recently over a period of days? These are extremely disturbing issues that cannot be ignored, even in the midst of much larger threats facing our nation.
So what's a Christian to do in light of all the evidence? We must examine not only any bad decisions these candidates have made in their past, but even more importantly, what direction it appears they would go in the future if elected. Would he or she advance wise conservative principles that keep Americans safe, or radical liberal policies that place Americans in needless danger?
Would he or she advance the rule of law, or instead, see himself or herself as being above the law?
If you intend to only vote for a candidate who has never sinned, where do you expect to find such a person? On the other hand, if the choice is between two sinners, then seek to land on the side that delivers the most protection and the most justice for everyone.
American politics isn't a fantasy land. It's the real world. And in the real world, we are presented with imperfect human beings. Nevertheless, we must never stop striving to provide liberty and justice for all.
Dan Delzell is the pastor of Wellspring Church in Papillion, Neb. He is a regular contributor to The Christian Post.