Why Natural Man Thinks Spiritual Truth Is Foolishness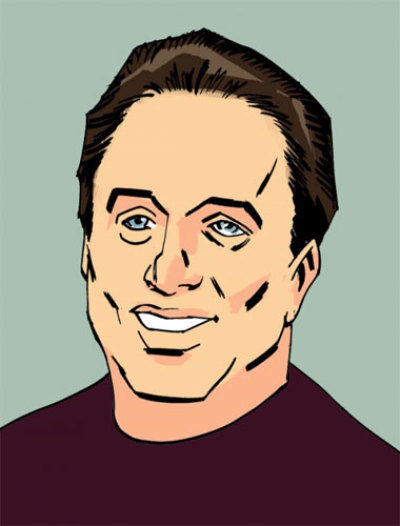 Natural man doesn't think scientific evidence is mere foolishness. And he doesn't consider medical facts or mathematical equations to be foolishness either. He clearly understands the factual nature of those formulas. But when it comes to spiritual truth, natural man is in way over his head. He remains lost in a sea of spiritual pride, spiritual blindness, and spiritual confusion.
If that wasn't the case, then natural man would gladly run into the arms of Jesus and embrace Him as Savior. But that's not what man does by nature. Instead, he stumbles through life gathering spiritual pennies, while believers enjoy an account in heaven chalked full of eternal riches.
So what gives? Why does natural man think spiritual truth is foolishness?
God's Word gives us the answer. "The man without the Spirit does not accept the things that come from the Spirit of God, for they are foolishness to him, and he cannot understand them, because they are spiritually discerned." (1 Cor. 2:14)
That is to say, the man without the Holy Spirit. You see, we are not born into this world with the Holy Spirit already living within us. This is why Jesus taught that man must be "born again." (John 3:7) When you are born the second time, the Holy Spirit comes to live inside you as your body becomes His temple. (1 Cor. 6:19) This occurs at the moment of your conversion as you "repent and believe the good news." (Mark 1:15)
Spiritual conversion is a supernatural occurrence. It is a miracle of God. Just as your first birth was a miracle of God's power, so also is the second birth. "For you have been born again, not of perishable seed, but of imperishable, through the living and enduring Word of God." (1 Peter 1:23) In other words, the power of God's Word and the power of the Holy Spirit bring about man's conversion. "Faith comes from hearing the message." (Romans 10:17)
You can listen to scientific evidence and understand it without having any spiritual discernment. The same is true with medical facts and mathematical equations. But that cannot be said when it comes to understanding spiritual truth. It's on a whole different level. While it intersects with the natural world and natural man, it originates on a higher level, and therefore brings man to a higher level.
This is why the apostle Paul wrote to believers, "You have been seated with Christ in the heavenly realms." (Eph. 2:6) In other words, your soul has risen to a higher realm by virtue of your spiritual birth. You now belong to God's family, and you now have an eternal inheritance. And it all was deposited into your account at the moment of your conversion.
The miracle of conversion a supernatural work of God. After all, who else could pull it off? "God made us alive with Christ even when we were dead in transgressions — it is by grace you have been saved." (Eph. 2:5)
No wonder natural man doesn't get it. And no wonder we don't see more people running into the arms of Jesus. This message goes over man's head. And the only way to "get it" is to believe the good news with childlike faith, and thereby receive the gift of salvation and the presence of the Holy Spirit in your soul. There is no other way to grasp this supernatural message.
And it's why a good number of uneducated people know far more spiritual truth than some highly educated folks. John explained it this way to believers: "The anointing you received from Him remains in you, and you do not need anyone to teach you. But as His anointing teaches you about all things and as that anointing is real, not counterfeit - just as it has taught you, remain in Him." (1 John 2:27)
The Holy Spirit is "the anointing." He alone provides this wisdom from God. He is our Teacher, and we are His students. And the only spiritual truth we know is the spiritual truth He reveals to us through the Word He inspired to be written. "All Scripture is God-breathed." (2 Timothy 3:16)
And so the next time you begin to wonder why so many people don't "get it," just remember what "it" is, and why natural man is incapable of grasping it. This of course points to the critical need for us to continually rely upon the Holy Spirit as we present the good news of salvation. Only God can open blind eyes to see the truth and accept Jesus as Savior.
The Gospel is not a natural message, but a supernatural one. In fact, "the message of the cross is foolishness to those who are perishing, but to us who are being saved it is the power of God." (1 Cor. 1:18) Just because the message goes over the head of natural man doesn't mean the message isn't true. It just means that man is not God, and man is not all-knowing even though we like to think we possess such knowledge.
The message of the cross is on a higher level and a different frequency.
"This is what we speak, not in words taught us by human wisdom but in words taught by the Spirit, expressing spiritual truths in spiritual words." (1 Cor. 2:13) It's no wonder natural man thinks spiritual truth is foolishness. Apart from the work of the Holy Spirit, we would never understand it, let alone believe it.
Dan Delzell is the pastor of Wellspring Church in Papillion, Neb. He is a regular contributor to The Christian Post.