Why Science Will Never Produce Eternal Life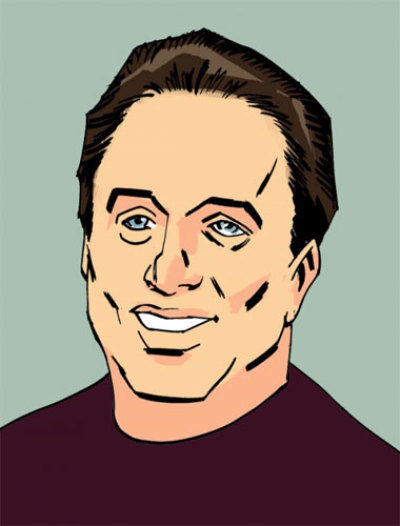 A recent article from the Daily Express in the United Kingdom was titled, "Scientists Take a Step Closer to Eternal Life as They Preserve and Revive Brain." It explained how researchers from 21st Century Medicine (21CM) managed to freeze the brain of a rabbit, and then revive it. The fact that they used a rabbit is ironic given some of the cultural themes associated with Easter.
For some, Easter is nothing more than bunnies and eggs. For believers, Easter is a celebration of eternal life as a result of the resurrection of Jesus Christ. Meanwhile, certain scientists are busy trying to produce what only Christ can give us.
Science would love to produce eternal life, but it will never happen. God alone holds the key to life and death, and the key to immortality. And God isn't about to contradict something He has already told us concerning eternal life.
Jesus said, "I am the resurrection and the life. He who believes in me will live, even though he dies; and whoever lives and believes in me will never die. Do you believe this?" (John 11:25,26)
Jesus is the author and provider of eternal life. You must go to Him if you want to live forever in paradise. You need supernatural assistance to get to that place. And science simply cannot give you that kind of assistance.
Science cannot forgive your sins, and science cannot save your soul. Science didn't die on the cross to save you, and science didn't rise from the dead. Science has plenty of useful purposes, but it cannot help you beyond the grave. In that realm, you will need the supernatural power and grace of God if you hope to make it into heaven.
Easter isn't just a big deal. It is everything. Just think about all the people who were alive 150 years ago. And now each one of them is either in heaven, or in hell. Science doesn't provide us with that information, but Scripture does.
Remember, we are dealing with a supernatural message. It did not come to us by way of science. It came to us through divine inspiration and the infinite power of God.
"Above all, you must understand that no prophecy of Scripture came about by the prophet's own interpretation. For prophecy never had its origin in the will of man, but men spoke from God as they were carried along by the Holy Spirit." (2 Peter 1:20,21)
It required supernatural revelation from a perfectly holy and righteous God. The Bible holds the key to eternal life, and science is incapable of unlocking it. It doesn't matter how many bunny brains they freeze. Scientists won't ever produce eternal life. And so if your ultimate hope is in science, you will be tragically disappointed the moment you take your final breath on earth. Your last breath on this planet is the start of your existence in the next realm.
Before you were born, you had no clue what was about to happen. And then it happened. And here you are.
Likewise, you may have no clue today concerning heaven and hell. But that won't keep you from going to one of those two places. You won't go to both places. Just one of them. God made that fact abundantly clear in Scripture.
You may think of yourself as a body with a soul. But in actuality, you are really a soul with a body. Your soul is the immortal part of you. And when you enter the next realm, you will be given an immortal body to go along with your immortal soul. People in heaven enjoy eternal pleasures in their immortal body, (Psalm 16:11) whereas people in hell suffer eternal agony in their immortal body. (2 Thess. 1:9)
Jesus said, "Then they will go away to eternal punishment, but the righteous to eternal life." (Matthew 25:46)
Sins against God require punishment. But God provided a way for and I to avoid the punishment we deserve. The cross of the Redeemer along with Christ's empty tomb provide man's only hope to escape eternal punishment. Jesus said so.
Science doesn't teach us anything about eternal punishment, or eternal pleasure. And science cannot prove or disprove the reality of heaven and hell. Eternity is God's creation, and only Christ can grant you access into His eternal kingdom. Thankfully, God has provided a gift for anyone who would like to receive it. And yes, it is indeed freely given.
One of the last verses of the Bible states, "The Spirit and the bride say, 'Come!' And let him who hears say, 'Come!' Whoever is thirsty, let him come, and whoever wishes, let him take the free gift of the water of life." (Revelation 22:17)
This Easter could be the time when everything changes for you. It could be the beginning of an eternal relationship with your Creator. As we just saw in Revelation 22:17, eternal life is there for the taking. It is available to anyone who will receive it by faith. "Whoever wishes, let him take the free gift of the water of life." Could it be any more straightforward than that?
So will you come to Christ this Easter? Will you receive Him as your Savior? Will you trust the One who is "the resurrection and the life," and rely upon Christ's death on the cross to wash away your sins?
God's gift of eternal life will only benefit you if you receive it. If you will simply reach out to Jesus today, your life will never be the same again. You have God's Word on it!
Dan Delzell is the pastor of Wellspring Church in Papillion, Neb. He is a regular contributor to The Christian Post.