Why Should Evangelicals Observe Lent?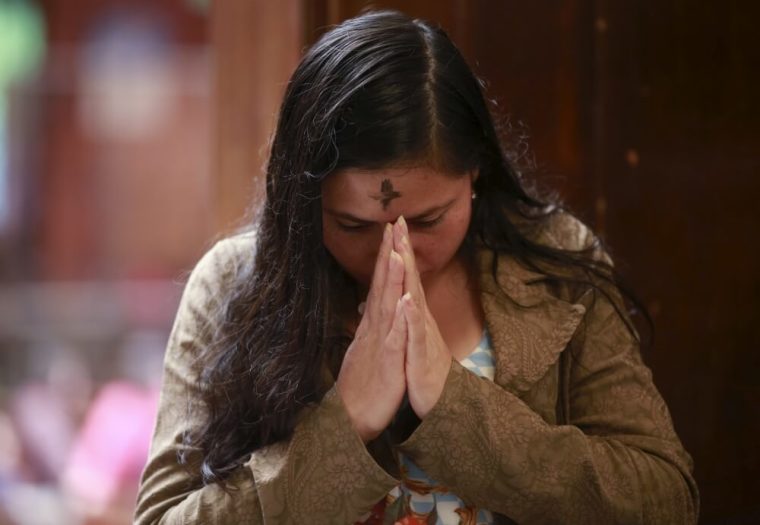 The season of Lent begins with Ash Wednesday and more evangelicals are starting to observe it despite historic objections to its origin and absence from the Bible. 
A LifeWay survey released last month states that around three quarters of Americans don't take part in Lent, but some Christians have highlighted an uptick in interest in this penitential season. Doug Ponder, a pastor at Remnant Church in Richmond, Virginia, previously wrote in Crosswalk that he's observed "an explosion" in evangelical observation of Lent.
"I've seen that surge in the church where I pastor, without any promotion from me," Ponder wrote. "I've seen the same on social media, going hardly more than two minutes without bumping into a post by a friend describing what they are doing, reading, or giving up for Lent."
Mere Orthodoxy also noticed this not so long ago, mentioning that the Lenten "devotional expression, long a hallmark of more liturgical churches, is now a growing trend among low-church evangelicals."
"Any pastor or preacher is going to make sense of his own context and discern what the biggest challenges are to discipleship and evangelism in their own day," said Glenn Packiam, pastor of New Life Church Downtown in Colorado Springs, Colorado, when asked about this phenomenon in an interview with The Christian Post on Tuesday.
Evangelicals in America, he said, have lived several decades where they have been "relatively rootless."
"We have not been connected to the broader tradition or even to the historic practices of our faith. And so, there's a hunger to be rooted, to be grounded in the story, to remember that we are not making this up. This didn't begin with us."
And the benefits of following the Church calendar provide an intentional way to mark time around the life of Christ, he added.
CP asked Packiam to respond to the objection that since Lent is not explicitly in Scripture, not a "divine statute," it should therefore not be practiced.
"Forty-day fast periods are there in Scripture. So, early Christians, one of the first things they did as a way of preparing new believers for baptism, was to have a 40-day fast period. And, if you think of it that way, we are using a practice that ancient Israelites used. A 40-day fast period is a way of seeking God, as a way of repenting," he said.
"All of the themes that we are drawing out in Lent as evangelicals are rooted in Scripture. So, we'll read Psalm 90 where it says, 'Teach us to number our days' and we'll become aware of our mortality and our finiteness and we'll thank God that we have been loved with the love that is stronger than death," Packiam said.
He further emphasized that Lent is about giving something up in order to give out. As a Lenten offering, his church will be buying hundreds of Wildlife Storytellers — stuffed animals that come with portable audio player devices preloaded with secured Bible stories and teacings — for Syrian refugee children in camps. 
Similarly, in a video he shared on Twitter Tuesday, Pastor Matt Chandler of The Village Church in Highland Village, Texas, said Lent "tends to get a bad rap from quite a few people," because of the abuses of some and it's sometimes seen as a meaningless, empty ritual.
Historically, for thousands of years, Lent has been used by the people of God "to turn their attention to Jesus, heading toward Jerusalem to die for our sins," Chandler explained.
"It's a way that the Church has prepared its heart for Easter, to celebrate the resurrection of Jesus Christ after His suffering on Good Friday."
Chandler's children, he said, have decided to give up soda and cookies for Lent.
But at the end of the day, it's not so much about what one gives up, but "how do I reorient my heart in this season to remember the sufferings of Jesus Christ for my sins so that on Easter Sunday morning I would rejoice in a way that I would not be able to rejoice if Easter snuck up on me," Chandler said.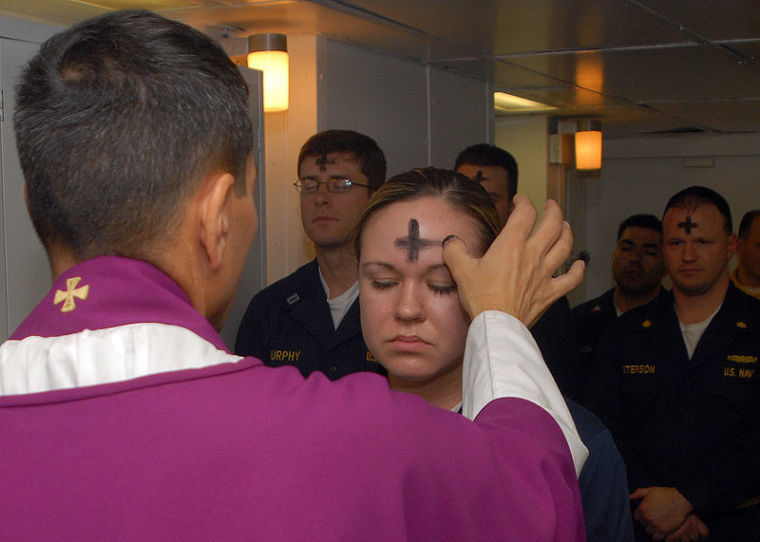 Marking this season is especially important given the speed and pace of modern life, he added, noting that the Lenten season "is one of those common grace gifts to all who belong to the Body of Christ, to participate in the preparation of our hearts for the Lord's death and resurrection."
But a cursory review into Protestant history shows that enthusiasm for this penitential season was not shared by many key figures of Protestantism. Lent, they believed, lent too much credence to Roman Catholicism; it was too "popish."
As noted by Mere Orthodoxy in 2014, the reformer John Calvin wrote in his Institutes of The Christian Religion: "the superstitious observance of Lent had everywhere prevailed: for both the vulgar imagined that they thereby perform some excellent service to God, and pastors commended it as a holy imitation of Christ; though it is plain that Christ did not fast to set an example to others, but, by thus commencing the preaching of the Gospel, meant to prove that his doctrine was not of men, but had come from Heaven. And it is strange how men of acute judgment could fall into this gross delusion, which so many clear reasons refute: for Christ did not fast repeatedly (which he must have done had he meant to lay down a law for an anniversary fast), but once only, when preparing for the promulgation of the Gospel."
Likewise, the great British Reformed preacher Charles Spurgeon expressed hesitation about participating in such man-made observances, noting their absence from Scripture.
"When it can be proved that the observance of Christmas, Whitsuntide, and other Popish festivals was ever instituted by a divine statute, we also will attend to them, but not till then. It is as much our duty to reject the traditions of men, as to observe the ordinances of the Lord. We ask concerning every rite and rubric, 'Is this a law of the God of Jacob?' and if it be not clearly so, it is of no authority with us, who walk in Christian liberty," Spurgeon said.