'Why Won't Jesus Perform a Miracle for Me?'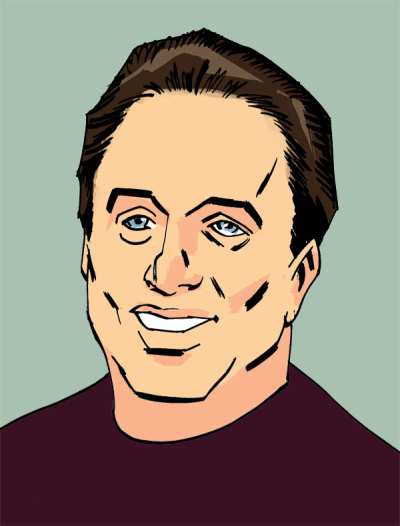 What if rather than coming to earth 2,000 years ago, Jesus had been born in 1986 and was ministering in person in America today? I suspect some talent agents in Las Vegas would want to hire Him to work in "sin city," perhaps hoping to dub their production, "Jesus the Miracle Worker."
These agents would eventually come to realize the impossibility of turning Jesus into their latest and greatest magic act. After all, Jesus is far above all magic and much greater than every supernatural event in the history of the world. He is in fact the Creator of all, and the Lord of the universe. (Colossians 1:15-17)
Besides, Jesus did not come to earth to be an entertainer or somebody's sideshow. Instead, Christ always has been and always will be the main event, along with the Father and the Holy Spirit. Those who attempt to "use" Jesus for their own financial gain or to fulfill their selfish ambition find out that it doesn't work that way. Selfish desires and the love of money are in complete conflict with the mission Christ came to fulfill. (Matt. 6:24)
Nobody "uses" Jesus, period. He is the Creator, and we are the ones He created. Anyone who attempts to "use" the Lord ends up missing out on the benefits Christ earned for believers upon the cross.
The Son of God took on human flesh and became a man in order to redeem human beings from sin, death, and the devil. And to prove that He was in fact the fulfillment of the messianic prophecies, Jesus performed many miracles witnessed by thousands of people.
Here are just a handful of Christ's miracles:
Turned water into wine. (John 2:1-11)

Cleansed a man with leprosy. (Matt. 8:1-4)

Calmed a storm. (Mark 8:35-41)

Healed all who touched Him. (Matt. 14:36)

Cast demons into a herd of pigs. (Luke 8:26-39)

Walked on water. (John 6:16-21)

Raised Jairus' daughter to life. (Matt. 9:18, 23-26)

Multiplied the loaves and fish to feed thousands. (Mark 6:30-44)

Healed a man born blind. (John 9:1-12)

Rose from the dead. (Luke 24:1-12)
And of course these supernatural manifestations represent only a fraction of all the miracles Jesus performed. As John explained, "Jesus did many other miraculous signs in the presence of His disciples, which are not recorded in this book. But these are written that you may believe that Jesus is the Christ, the Son of God, and that by believing you may have life in His name." (John 20:30,31)
Obviously, nothing is impossible for the One who created everything in the beginning.
"So then why hasn't Jesus granted my specific request for a miracle?"
Good question, and it deserves a biblical answer.
God does things according to His plan and timetable, and according to His eternal purposes. And just because one of your requests doesn't seem to be receiving an answer from the Lord, it doesn't mean God isn't already miraculously intervening in your life. You see, the miracles of God are not always quickly observed and appreciated by our limited understanding.
In other words, you may have already received your miracle and not even recognize it. Another possibility is that deep down you know it, but perhaps lately you have been obsessing over the wrong things. Hey, it happens to all of us on a regular basis. We tend to lose sight of the big picture whenever we become impatient over something God doesn't seem to be doing for us.
Let's take a step back for a second. It would be hard to argue with the fact that the greatest miracle man can receive is the forgiveness of his sins and the guarantee of spending eternity in Paradise. After all, what other miracle can even come close to that one?
And so if you are a believer, you have already been healed at your deepest level. It is well with your soul because the blood of Jesus shed on the cross 2,000 years ago is covering your sins. Your faith is in the promised Messiah who came to earth to rescue His people. You are forgiven, saved, redeemed, born again, and justified before God. You belong to God's family today, tomorrow, and forever.
Can you name one other miracle that even comes close to the salvation of your soul? Obviously, there isn't one, or at least not one that provides greater benefits for you personally.
Everyone who lived on earth 120 years ago has now arrived in either heaven or hell. There is no third option. And no one's soul ever gets annihilated. While your earthly body will decompose one day, it is impossible for your soul to be extinguished.
When God created you in your mother's womb, you were created with an immortal soul. And everyone in heaven and hell will eventually be given an immortal body to go along with their immortal soul. The bottom line is that you will exist forever, whether you currently realize it or not.
For example, a man could say, "I do not agree with the law of gravity." But the moment he jumps off the roof of a building, he will quickly learn that the law of gravity doesn't require him to "believe in it" in order for this law to hold sway over him. Likewise, you will absolutely exist throughout eternity regardless of what you currently believe about eternity.
Jesus performed earthly miracles in order to prove He spoke the truth about the deeper matters of eternal salvation, heaven, and hell. Whether you believe in Jesus or not does nothing to change the eternal realities of heaven and hell.
The province of Paradise is overflowing with beauty and deep satisfaction for everyone there, whereas the dungeon of hell is full of torment for each one of its residents. And Jesus the miracle worker wants people to know that our time on earth is relatively short, while eternity is never-ending.
Jesus once told a story about a rich man who had gone to hell, and Lazarus the beggar who had gone to heaven. (Luke 16:19-31) I use the word "story" rather than "parable" because Jesus used the proper names of Abraham, Moses, and Lazarus in describing this historical narrative.
Jesus told the rich man: "Lazarus is comforted here and you are in agony." (Luke 16:25)
Doesn't that pretty much say it all? Doesn't that convince you that the Creator of the universe knows a lot more about heaven and hell than we do? And doesn't that tell you that the greatest miracle man can receive is the free gift of eternal life in Paradise? (John 4:10; Romans 6:23; Eph. 2:8,9)
Do you see the obvious implications? Since every believer has already received the greatest miracle one could ever receive, there is no need to sweat the small stuff.
I realize people go through many challenges that are incredibly painful and difficult. These trials, however, are short-lived in light of eternity.
This is why Scripture declares: "For our light and momentary troubles are achieving for us an eternal glory that far outweighs them all. So we fix our eyes not on what is seen, but on what is unseen. For what is seen is temporary, but what is unseen is eternal." (2 Cor. 4:16-18)
We must always remember that the Lord's greatest miracle took place at the cross and the empty tomb. Today, Jesus is "preparing a place" for His children. (John 14:1-3) And since we don't see Paradise yet, believers "live by faith and not by sight." (2 Cor. 5:7)
Some miracles are quickly recognized and easily observed, while others go deeper and require spiritual "eyes to see" and "ears to hear." (Matt. 13:15,16) And once you start to discern the miracles going on at that level, you begin to view Jesus as more than just a miracle worker. You begin to know Him as your loving Savior, (John 3:16-18) your mighty God, (Isaiah 9:6) and your personal Friend. (John 15:15)
Natural man is able to recognize the uniqueness of Jesus Christ. But only those who have received Christ as Savior are able to say: "Jesus has already performed the greatest miracle in my life. He saved my soul for eternity the moment I trusted in His death for the forgiveness of my sins."
If you have not yet trusted Christ to cleanse you of your sins and become the Lord of your life, then "today is the day of salvation." (2 Cor. 6:2) This can be your day to meet the Lord as you repent of your sins and believe the good news.
Would you like to receive this miracle for yourself? If so, simply reach out and receive it.
"Whoever is thirsty, let him come; and whoever wishes, let him take the free gift of the water of life." (Rev. 22:17)
Once you receive Christ as Savior, other miracles in your life are actually quite small in comparison. No wonder Jesus the miracle worker is worshiped and adored by millions of Christians. And perhaps you will be the next person on the planet to become a follower of Christ.
Nothing compares with having a personal relationship with Jesus the miracle worker. After all, it's the only way to experience soul satisfaction in this life, as well as in the world to come.
Dan Delzell is the pastor of Wellspring Church in Papillion, Neb. He is a regular contributor to The Christian Post.