Will Graham Talks of 'Relying on God' to Portray Grandfather, Billy Graham, in New Film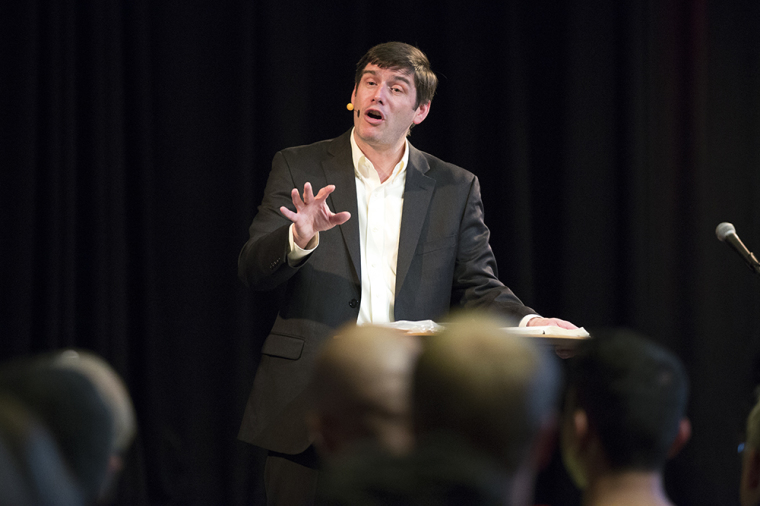 Will Graham says he prayed and relied on God to help him accurately portray his world-renowned grandfather, evangelist Billy Graham, in his acting debut for an upcoming film.
Will serves as an evangelist for the Billy Graham Evangelistic Association in Charlotte, North Carolina, but had to take on the challenges of acting for the upcoming film "Unbroken: Path to Redemption." Even though he was out of his comfort zone, the younger Graham said prayer helped him work through the challenges.
"It was a privilege, but I have to say that I was nervous. I'm a preacher, not an actor," he said, according to The Daily Independent. "I was only doing in the movie what I do in life, and I was praying that God would give me the ability to do it. I was definitely out of my comfort zone, but that just meant that I had to rely on God more."
The film is a documentary that centers around the life of Louis "Louie" Zamperini, who was a Second Lieutenant in the Army Air Forces and was held captive as a prisoner of war in World War II. After overcoming torture by the Japanese, Zamperini struggled with post traumatic stress disorder and alcoholism.
In 1949, Zamperini crossed paths with a young Billy Graham at a crusade in Los Angeles, California, that changed his life. Will wants to do more than a good job in portraying his grandfather in the film, he wants to impact lives.
"There are a lot of Louies in this life, and we want this movie to have an impact on people's lives on a spiritual level and bring more people to God," he said.
While both Will and his father Franklin Graham are evangelists, he said the impact his grandfather had on Zamperini was particularly inspiring.
"Like my father and grandfather before me, I'm blessed to have been able to answer a call to evangelism," he said earlier this year, according to CBN. "But knowing how God used Billy Graham in Louie Zamperini's life, I couldn't pass the opportunity to portray him in this inspiring story."