Wisconsin ELCA Body Installs Denomination's First African-American Female Bishop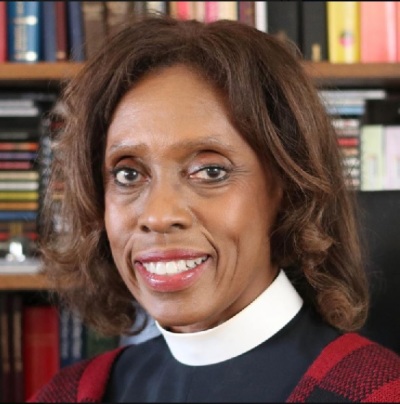 The Evangelical Lutheran Church in America, the largest Lutheran denomination in the United States, has installed its first female African-American bishop.
The Rev. Viviane E. Thomas-Breitfeld was officially made bishop of the ELCA's South-Central Synod of Wisconsin at a service held Saturday at First Lutheran Church in Janesville.
According to an announcement about the installation service, social justice was a major theme of the proceedings, emphasizing Micah 6:8, "To do justice, and to love kindness, and to walk humbly with your God."
In keeping with the social justice theme, Thomas-Breitfeld said in a statement last month that as bishop she wants to pursue a greater welcome toward many different groups.
"I hope I can help the synod become more open to change, so we can become more relevant to all, especially people of color, LGBTQI, and young adults, many of whom are choosing to not attend church," stated Thomas-Breitfeld.
Ordained in 1980, Thomas-Breitfeld has held multiple pastoral positions and also served as co-chair of the Task Force on Women and Justice, ELCA; the Executive board of the Women of the ELCA; and the South-Central Synod of WI Racial Equity Team.
In May, Thomas-Breitfeld and the Rev. Patricia A. Davenport of Philadelphia, Pennsylvania, became the first African-American women to be elected bishops in the ELCA.
Thomas-Breitfeld was elected during the Synod Assembly held May 5-6, winning the fifth ballot with 224 votes to 150 votes for the Rev. Steven Kottke.
As an African-American raised in an overwhelmingly white denomination, Thomas-Breitfeld told Living Lutheran in a May interview that she found her election "gratifying."
"Probably the thing that has been most gratifying and most humbling is hearing from my sister-pastors and sisters who are in the call process who have been so emotional about this," said Thomas-Breitfeld.
"It gives them a sign of hope. That as they watch me, they can celebrate and say, 'Maybe that can be me, too, one of these days. Maybe things are changing.'"
Although Davenport was elected before Thomas-Breitfeld, her installation service to become bishop of the Southeastern Pennsylvania Synod will not take place until Sept. 22.