Wokeism and 'Anglo-Protestant'
I stand humbled before the high tribunals of Wokeism for my inclusion of the words "Anglo-Protestant" in my column last week.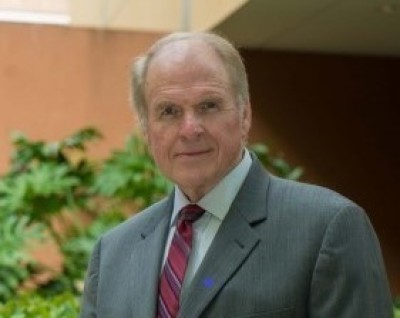 When a few of the cognoscenti pointed out my evil, I asked my Christian Post editors to pull the column or delete the offensive words. They made the latter choice, and let the column stand, for which I am grateful.
I did not ask the removal as a surrender to Woke critics, but because I could see that the prejudices ignited by the word "Anglo" blocked some from reading the core concern of the column—massive immigration into a nation that has lost its identity.
The term was in this 1980 quote from Dr. Samuel Huntington, late Harvard professor:
"Americans should recommit themselves to the Anglo-Protestant culture, traditions, and values that for three and a half centuries have been embraced by Americans of all races, ethnicities, and religions and that have been the source of their liberty, unity, power, prosperity, and moral leadership as a force for good in the world..."
He meant "Anglo" in the context of its classical, not its racial, sense. This broader use of "Anglo" referred to a community of thought embraced not only by white English people, but those of every race who sought high principles of civilization.
In my travels in many developing nations, I can say that their cultures have often enhanced the "Anglo-Protestant" worldview.
The principles and values that provided "Anglo" thought emerged from antiquity through people groups whose skins were white or starkly or subtly non-white.
Now, Wokeism is narrowing us down to a worldview imprisoned within its own rigidly enforced restrictions.
Samuel Huntington was both classy and classical. To understand what he meant by "Anglo-Protestant" it's helpful to drill into a Winston Churchill quote. Among the reasons he grieved the bombing of London was that it was destruction of "this strong City of Refuge which enshrines the title-deeds of human progress and is of deep consequence to Christian Civilization..."[1]
Thankfully, not all secularists are eager to see such a civilization go. That would include an atheist like Matthew Parris. He had been raised in a developing nation that was part of the British Commonwealth. Parris ultimately moved away. He visited decades later.  On December 27, 2008, Parris wrote in the London Times of what he saw and experienced on that journey:
"(It) confounds my ideological beliefs, stubbornly refuses to fit my world view, and has embarrassed my growing belief that there is no God... Now a confirmed atheist, I've become convinced of the enormous contribution that Christian evangelism makes ... sharply distinct from the work of secular NGOs, government projects and international aid efforts. These alone will not do. Education and training alone will not do ... Christianity changes people's hearts. It brings a spiritual transformation. The rebirth is real. The change is good..."
Christian missionaries now are often accused of being the agents of colonialism, trying to use religion and the promise of Heaven to "ensnare" native peoples into the old colonial abuses. But that's not what skeptic Parris found as he observed the fruit of Christian missions: "Far from having cowed or confined its converts, their faith appeared to have liberated and relaxed them. There was a liveliness, a curiosity, an engagement with the world - a directness in their dealings with others..."
Parris concluded that people who want to help struggling nations "walk tall amid 21st century global competition must not kid themselves that providing the material means or even the knowhow that accompanies what we call development will make the change. A whole belief system must be supplanted."
That is what Samuel Huntington meant by calling for a return to the "Anglo-Protestant" worldview. It must be restored, not just in developing nations, but in those in the post-Christian West undergoing disintegration. Winning the contemporary battle for that civilization requires leaders who know and respect the best of their historical heritage, and believe it is worth saving.
In its fervor to cancel "Christian Civilization", Wokeism reminds me of two movements in recent history.  Wokeism smirks at Christian fundamentalism, but is every bit as narrow, legalistic, hubristic, graceless, judgmental as some Woke folk accuse Bible Belt fundamentalism of being.
Thus, we can speak of "Woke fundamentalism."
The second movement contemporary Wokeism brings to mind is the Red Guard movement that strove to ignite the Great Cultural Revolution in China in 1966-1976.
This was "cancellation" on steroids. Alleged dissidents were placed in re-education camps. Intellectuals were imprisoned or assassinated because they could see through the delusions and deceits of the Great Cultural Revolution. Elderly people who might be a burden on society, or sages who could speak with wisdom against the ravages of the Great Cultural Revolution were assaulted. Like the intellectuals, they knew China's pre-Mao history and rich cultural heritage.
Wokeism in our age has been fervently embraced by the five institutions comprising the American consensus establishment: the institutions of Entertainment, Information, Academia, Government, and Corporations. These work tirelessly to advance the Woke faith.
This makes all the more concerning the report by George Barna that even though seven out of ten Americans claim to be Christian, just six percent hold a biblical worldview.[2]
Wokeism now seeks the obliteration of the "four olds" the Red Guard sought to destroy: customs, culture, habits, and ideas. The outcome for China and the tragedies in our time suggest there are "olds" we need to recover: The old Commandments, The old Gospel, the old reverence for Holy God, the old patriotism, the old virtue, the old New Testament church, and the old family.
That's just for starters.
---
[1] Cited in Philip Guedalla, Mr. Churchill. (London: Hodder and Stoughton Ltd., 1941), 306, and in Jonathan Sandys and Wallace Henley, God and Churchill (Chicago: Tyndale House Publishers, 2015).
[2] Record low number of Americans hold biblical worldview, survey says - The Christian Post
Wallace B. Henley's fifty-year career has spanned newspaper journalism, government in both White House and Congress, the church, and academia. He is author or co-author of more than 20 books. He is a teaching pastor at Grace Church, the Woodlands, Texas.
For media inquiries, contact: ChristianPost@pinkston.co