World's Oldest Person, Violet Mosses Brown, Is 117-Y-O Baptist Who Credits God's Word for Long Life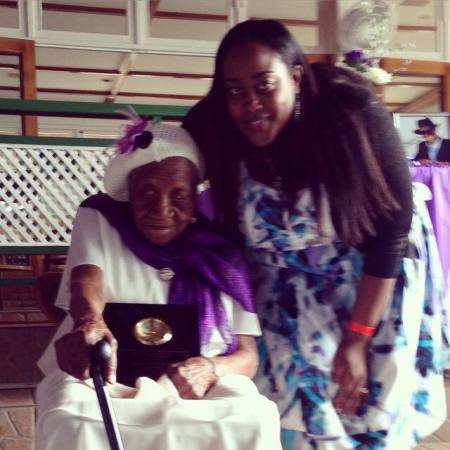 Violet Mosses Brown, a church-loving Baptist from Duanvale in Trelawny, Jamaica, became the world's new oldest person on Saturday and is likely the oldest living Christian too.
Brown, who turned 117 on March 10, assumed her new title after the death of Emma Morano, of Italy, also 117, on Saturday. For more than 100 years she has faithfully lived her life as a Christian.
According to the Violet Moss Foundation, Brown was baptized at age 13 at the Trittonville Baptist Church in Duanvale and raised in the Christian faith. She constantly explains that living by God's Word has been the secret to her longevity stating that it is the result of "my faith in serving God, and believing strongly in the teaching of the Bible."
Brown, who is affectionately known as "Aunt V," is especially fond of Exodus 20:12 which says: "Honor thy father and thy mother: that thy days may be long upon the land which the Lord thy God giveth thee."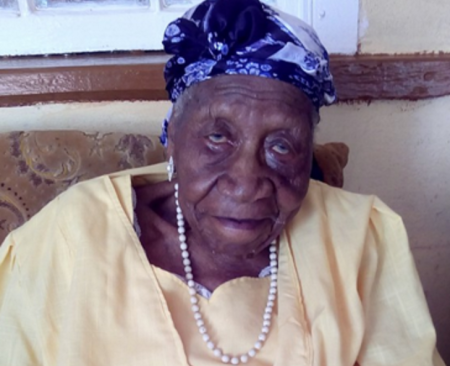 She told The Gleaner in a 2010 feature that she enjoys an unrestricted diet. She avoids alcohol, pork and chicken, however.
Despite her faith in God's Word, Brown did not have an easy life. In her early years, just after slavery was abolished, she worked as a plantation worker cutting cane for her masters on the island as well as a maid in their homes.
"I tell you, these young people these days have it easy — piped water, taxis and buses to bring them where they want to go, everything to their convenience. When I was younger, and even as an adult, I had to work so hard that sometimes when I look back, I cry at how hard I had to work to make a living for my family," Brown recalled.
It was only in her later years that she was able to purchase her own property to plant sugarcane, explains the foundation. She eventually became a businesswoman and the sole bread distributor in her town.
In her church she work as the organist, the choir director and secretary at various times spanning 80 years. Her husband, Augustus Gaynor Brown, was the cemetery keeper in their town. When he died in 1997, Brown took over her husband's job and received high praise from local government officials for her meticulous work.
A video posted on YouTube captures brown in prayer just two days after celebrating her 117th birthday interceding for "everything and everyone in this world."
Emma Morano, 117, of Italy who last held the title of the world's oldest person, died Saturday afternoon, according to the AFP and The Associated Press. Dr. Carlo Bava told the AP that Morano died while sitting in a rocking chair in her home in Northern Italy.
"She didn't suffer. I'm happy she didn't suffer but passed away that way, tranquilly," Bava said.
Morano, who was born Nov. 29, 1899, lived a life that spanned three centuries. She was believed to be the last-surviving person born in the 1800s after Susannah Mushatt Jones, 116, of New York City, died in May 2016. She was the oldest of eight siblings who all preceded her in death, including a sister who lived to be 102.