Virgin Mary Statue Is 'Weeping Tears' at Honduras Church, Worshipers Claim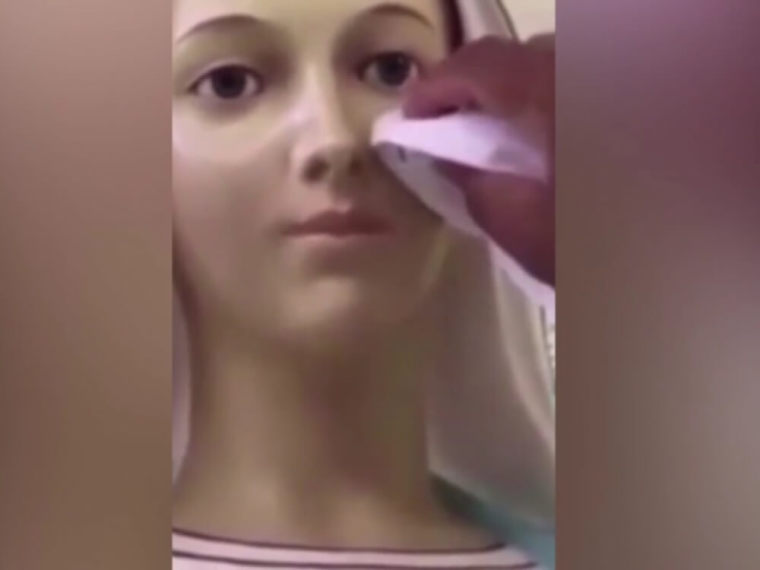 A Virgin Mary statue at a university church in Honduras has reportedly been "weeping tears" which can allegedly be seen in a video posted online. A priest who investigated the incident said he isn't sure what's going on.
The Express reported on Tuesday that visitors have been spotting the occurrence at Campus Santiago Apostle, which is a Roman Catholic University in Honduras.
Worshipers at the university church say that the statue has been gently weeping tears, and a video recording documents the occurance.
Priest Juan Angel Lopez of the Iglesia Santo Domingo Savio church in nearby Tegucigalpa said he does not believe the video has been faked.
"I'm not saying it's true, I'm saying it's possible," the priest told Honduras website La Prensa.
"In this case, I suspect that there is no falsehood because I know people who run the Campus Santiago Apostle," he said. "I know the seriousness of people who have recorded the video and do not think they would fake it."
There have been several reports in the past few years of alleged miracles connected to the Virgin Mary from around the world.
A woman in Fresno, California, revealed in May that a statue of Mary in her home had been "crying" for the past 18 months, ever since her cousin was murdered. The woman said that she "doesn't understand why" Mary appears to be crying, but noted that she received the statue as a Mother's Day gift 10 years ago.
A Catholic family in British Colombia also reported an alleged miracle in January when their Virgin Mary statue also started crying. The news story drew over 300 worshipers to the apartment to pray.
A church in Malaysia said in October 2015 that its Virgin Mary statue was not only crying, but at various times also growing taller and smiling.
A video of the statue at The Church of St. Thomas More in Subang Jaya showed some churchgoers reacting to what they saw.
"Her eyes were moving very slowly, all of us were there and we saw it," one witness said.
"The father (the priest) was saying, 'Look at her, she's looking at us. She was full of life, she had a lot of tears in her eyes,'" the man continued. "When we started singing 'Ave Maria,' she started smiling and her lips were moving."