Would Any Famous Person Suffer for You?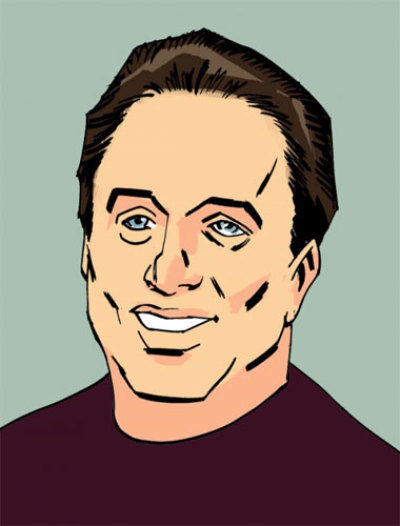 Americans love their celebrities. It's ingrained in us it seems from very early on. Actors, athletes, and musicians are continually lifted up to an almost godlike status in our culture. This is especially true for those celebrities who are at the pinnacle of their profession.
But I have an important question for you. Can you name even one famous person who would go out of their way to make a significant sacrifice for your well-being? I don't mean sparing a few seconds for an autograph or a photo. I am talking about a real sacrifice, and one that has a dramatic benefit for you personally.
Surely there must be at least one famous person who would go way out of their way to help you in your time of need. Just one celebrity. Any movie star or successful athlete would do. Someone who is famous. That's the only requirement.
Have you come up with one?
Obviously, celebrities have their own careers and personal concerns which keep them occupied. I suppose that doesn't leave much time to help us with our problems. And on top of that, there are relatively few famous people amidst millions of adoring fans.
I guess when you look at it that way, it would be tough to find even one famous person who would be willing to help you personally. That is, if we leave Jesus out of the equation.
Things change dramatically if we include the most famous person who ever lived. If we are going to talk about famous people, we might as well start at the top of the list, right? The #1 person on the list is Jesus Christ.
The fame of Christ is worldwide. Millions of Christians worship Him as their Lord and Savior. And there are millions of others who don't worship Him, but who acknowledge His fame and unblemished reputation. There is no disputing who tops the list of the most famous people of all time.
Now how is it that the most famous person also happens to be the only one on the list who would make a huge sacrifice for you? Where are all the other famous people when it comes to your needs, your concerns, your hopes, and your dreams?
In reality, there is no way these cultural icons could properly assist thousands of fans one at a time. After all, their godlike status in the culture has not bestowed upon them the godlike ability to supernaturally help you in your hour of need. These celebrities are finite and imperfect. They are human and prone to selfishness, just like all of us. And while many of them seem to soak up the adulation of their fans, they simply don't have the ability or the interest to do anything for you personally.
We all have limits to how many people we can help.
But Jesus has no such limits. The power of God is unlimited and universal. Christians in Australia can call on the Savior while the Lord is already ministering to the needs of believers in Columbus, Ohio; and Paris, France; and Seoul, South Korea, just to mention a few. Who else can even come close to that sort of ability? Obviously, no one, in spite of how many movies or magazine covers a famous person has on their resume.
Now you can choose to live your life devoting much time and attention to celebrities who would likely never make even a minor sacrifice for your well-being. Or you can rethink that approach and consider what your life would be like if the most famous person who ever lived became your friend. And not only that, consider what it would mean if the most famous person of all time made a monumental sacrifice so that you could be rescued, saved, forgiven, loved, and redeemed.
In other words, what if the most famous person had the power to grant you eternal life in paradise? Everlasting life in a place that has no tears, sorrow, sickness, fighting, evil, anger, worry, boredom, war, or death.
Too good to be true? Many seem to think so. And so the world continues to worship at the altar of celebrity, while overlooking the person at the top of the charts.
Believe it or not, you actually can reach out to Christ right now, and He will hear you. If you decide you want to become His follower and His friend, He will receive you into God's family through faith. It is an eternal family, with Jesus as the leader and Savior. You can become a Christian the moment you are ready to follow Christ. After all, no one is stopping you from doing it. Simply repent of your sin and trust that Jesus paid for your sins on the cross. This is how a person meets the Lord.
So there you have it. Scores of famous people will never know you exist, but the most famous person of all time suffered intensely for hours so that your sins could be forgiven and you could live forever in heaven.
Your existence on this planet really boils down to one ultimate question. Would any famous person care enough about your well-being to actually suffer for you? Your answer to this question will set the course for the rest of your life.
Dan Delzell is the pastor of Wellspring Lutheran Church in Papillion, Neb. He is a regular contributor to The Christian Post.