Would People Still Hug This Bear If They Knew Its Shocking Secret? (VIDEO)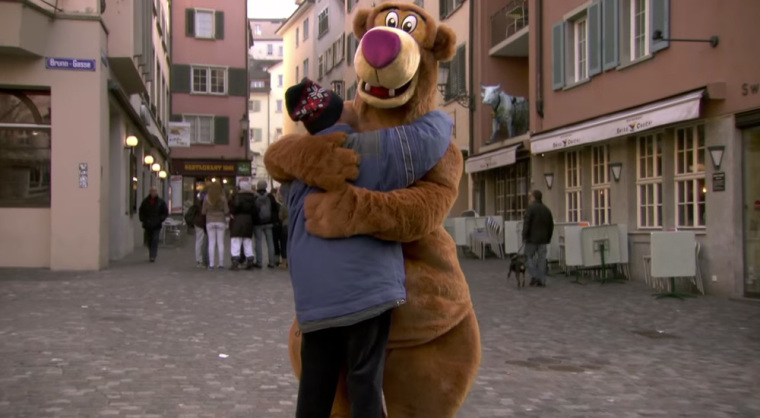 A ridiculously tall, but friendly bear character stands in a well-trafficked square in Zurich. At first, passersby eye the bear with curiosity, suspicion. The bear merely offers an embrace. Over time, the observers give in and allow themselves a warm bear hug. They walk away smiling.
But what if they knew this hugging bear's secret? See the surprise in this video from Pro Infirmis.