Would You Eat a Grain Bowl at Chick-fil-A? Restaurant Experiments With Menu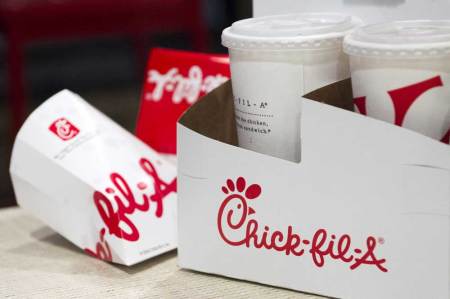 Chick-fil-A has become a major player in fast food chicken. Now the restaurant chain is venturing into a healthier direction with the addition of bowl meals that include grains like chia seeds and quinoa. But will these ingredients hit the spot with the average Chick-fil-A customer?
The new items are based on the increasing popularity of restaurant bowl meals, and ingredients like chia seeds, kale and quinoa will be Chick-fil-A's primary components.
According to Eater, a resource that provides criticism and analysis of restaurants, the popularity of Chick-fil-A's salads may be an indicator of its success with these grain-based meals.
David Farmer, Chick-fil-A's vice president of menu strategy and development, considers salads like changing fashion.
"We talk about the salad category like fashion; it's changing all the time. We overhauled our salad lineup in 2013. Since then, we've seen 50 percent growth in the salad category."
Chick-fil-A's move to incorporate ingredients like kale, quinoa, chia, and egg whites may be due in part to an increasing desire from consumers for more nutritional menus.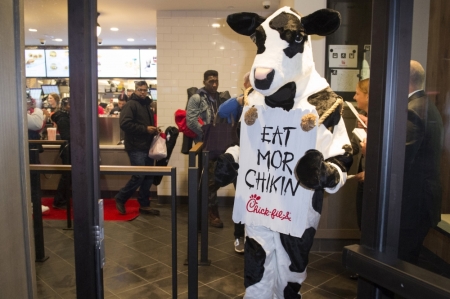 According to a 2013 study by the Hudson Institute, restaurant chains that added low-calorie menu offerings saw bumps in traffic and sales. Researchers concluded that "selling lower-calorie, better-for-you foods and beverages is just good business."
Chick-fil-A is rolling out a harvest kale and grain bowl and egg white grill grain bowl at select locations, including San Francisco, Sacramento, Tampa, and Huntsville, Alabama. If these menu items test well in their markets, by 2018 grain bowls might become a menu item across the nation.
The harvest kale and grain bowl includes many of the same ingredients as the restaurant's superfood side: broccoli and kale tossed in maple vinaigrette and served with dried tart cherries and nuts.
Chick-fil-A's bowls can consist of red and white quinoa, farro, roasted butternut squash, and diced apples on top of a bed of chopped kale. The bowl is garnished with a goat-feta cheese blend and dried cherries, roasted nuts, and a balsamic vinaigrette dressing. The bowl can be ordered with chicken (grilled and sliced) or without, for vegetarians.
The restaurant's breakfast bowl is similar to its egg white grill breakfast sandwich. The egg white grill grain bowl contains the same mix of grains as the harvest bowl — red quinoa, white quinoa, and farro — scrambled egg whites, grilled chicken, and a cheddar cheese blend.
Chick-fil-A's move to healthy meals in a bowl is a trendy one that's in keeping with many other restaurants like Chipotle, Chop't, Dig Inn and Tender Greens, which all offer grain bowls. Even KFC offers a "famous bowl" from its $5 fill up menu — albeit comprised of mashed potatoes, bacon bits and cheese.