Wycliffe Associates Continues Bible Translation Work in Middle East Despite Risks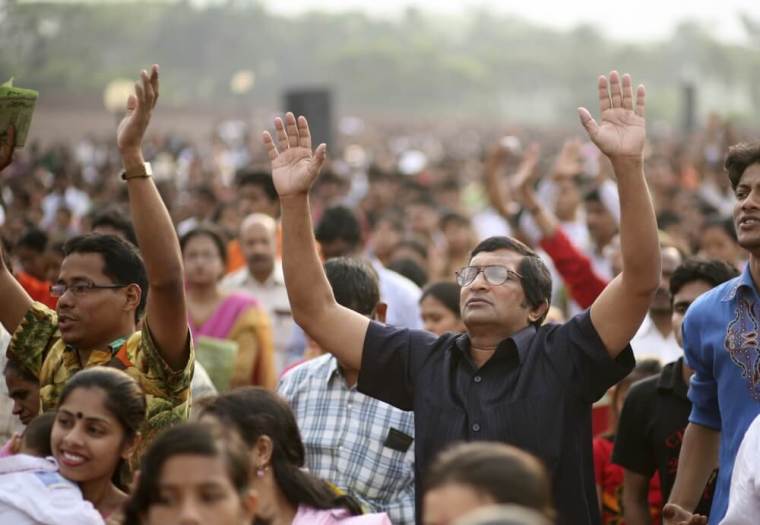 Wycliffe Associates, a Bible-translation nonprofit that's sharing the Gospel with people who live in the most remote regions in the world, has said it will carry on its work despite the extreme dangers its workers face, including a violent attack earlier this month where four people were killed.
"Even when tragedy strikes, as in this case, the testimony of Christ is loud and clear," Wycliffe Associates President Bruce Smith told FoxNews.com. "Yes, there is a tremendous cost. But as Tertullian, an early Church father, said — the blood of martyrs are the seeds of the church."
Wycliffe Associates reported on the murder of four of its workers earlier this month, though it has not released the names of the victims or even which country in the Middle East the attack took place, due to the extreme dangers associated with the work.
The attack was carried out by suspected Islamic radicals, who shot up the Wycliffe Associates office, destroying and burning all the books and materials — thought the hard drives containing the translation work for eight language projects was saved.
The scarce information about the victims reveals that two of them died by gunshots, while two others were beaten to death after laying on top of the lead translator, at the end managing to save his life at the cost of their own.
"The remaining translation team has decided to re-double their efforts to translate, publish, and print God's Word for these eight language communities," the organization said following the attack.
Smith reflected that despite the great dangers, the translation work needs to be done on location, rather than in the safety of the U.S.
"The simple answer is that the Church prefers to do translation where the people are," he said. "Paradigm 3.0 Bible translation is all about Church engagement from beginning to end. Dislocated translations delay and dilute the impact to the local communities."
The translation workers are reportedly setting up a new office at a secret location, looking to raise emergency funds to finish up the translation projects.
Mae Greenleaf, prayer coordinator for Wycliffe Associates, called on Christians following the attack to pray not only for the victims, but for the attackers as well.
Greenleaf asked: "Please ask the Lord to mend the hearts and wounds of the translation team who have gone through this horrible ordeal. Pray that God will strengthen their minds, their hearts, and their bodies to be able to continue the translation of the Gospel for their people."
She continued: "Pray with me for the killers too. Pray for these whose hearts are so hard. Pray the Lord will open their eyes to what they have done. Please ask the Lord to meet them, each one, right where they are. Pray that He will show Himself merciful, that they will know His forgiveness, His love, and His peace."