Yale Sues Gov't for Requiring Certain Number of Gender-Assigned Bathrooms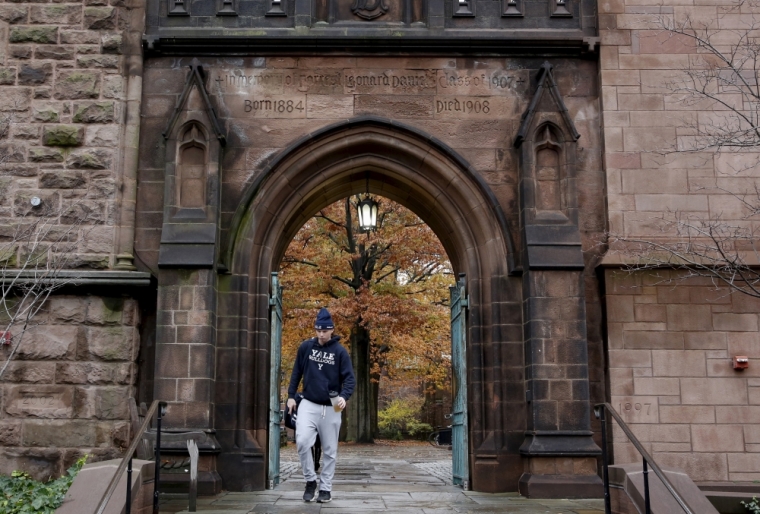 The prestigious Yale University has sued the state of Connecticut in hopes that it will be granted relief from a state policy preventing it from categorizing all single occupancy restrooms on its campus as gender neutral.
The Ivy League school sought an exemption to the state building code, which requires a certain number of bathrooms in each building to be labeled by gender in order to be tallied toward the building code's required toilet counts. The New Haven Register reported that the school's request was denied in the spring by the Office of the State Building Inspector.
Last week, Yale filed an appeal to the Connecticut Superior Court that seeks a waiver to the building code and would allow the school to turn every single single occupancy bathroom in 23 buildings on its campus into gender neutral bathrooms in order to accommodate complaints from LGBT students.
After the college filed its appeal to the superior court, Meg Green, a spokesperson for Democrat Connecticut Gov. Dannel Malloy, told Reuters in an email that the state government is looking to grant Yale's request.
"We stand firmly with Yale in their effort to create a more welcoming campus," Green was quoted as stating. "This has been a priority for Governor Malloy's administration and, now that this issue has been brought to our attention, we are prepared to work with Yale toward a solution."
The issue came about on campus after a group of law students began advocating for more gender-neutral bathrooms on campus. The Yale Daily News reports that the pro-LGBT student association OutLaws proposed an amendment to the state building code and received backing from as many as 25 organizations within the state.
"This feels important to me because it's so basic — we want to use the bathroom in peace, without worrying about being late or running far afield just to pee," OutLaws member Rachel Luban told the nation's oldest college daily newspaper.
According to Reuters, the state code would require the school to build more bathrooms if it listed all single-occupancy bathrooms as gender neutral.
Yale argued in its lawsuit that it would not be logical to construct new facilities because of space constraints, and added that the proposed modification to the building code would make it easier for transgender students to use the bathroom.
"The proposed shift in designation of the two multi-fixture restrooms to gender neutral and associated Code modification would facilitate quick access to a bathroom within the building for persons of all gender identities, eliminate discomfort expressed by trans and gender non-conforming Law School students in using gender specific restrooms and promote the equal treatment of trans and gender nonconforming students," the lawsuit reads.
The lawsuit also argues that the "substantial rights of the University have been prejudiced."
The Register reports that similar code modifications have already been instituted in other cities like New York City, Washington, D.C, San Francisco and Austin, Texas.