Your Words Reveal Your Heart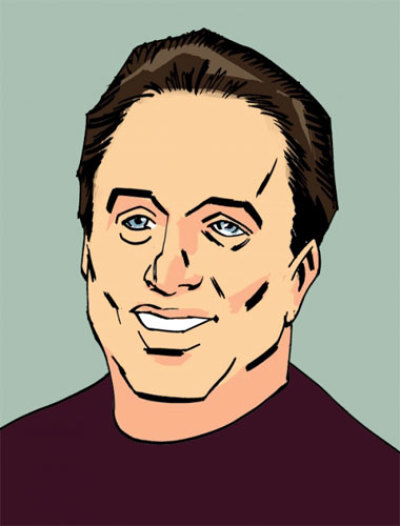 Since being introduced in 2012, the mobile app Snapchat has had quite a run. Millions of people have sent and received photos and messages that are short-lived and self-deleting. A report out last year says Snapchat has now surpassed Instagram as the "most important social network" among teens.
Obviously, Snapchat has tapped into a dominant cultural philosophy of our time, where people are conditioned to think that "what happens in Vegas stays in Vegas." That is to say, you can pursue any pleasure you desire and the consequences of your instant gratification will somehow magically disappear. After all, "you only live once," and so you might as well give into whatever your heart desires, right?
In reality, our choices always have consequences, even if a mobile app casts the allusion that our behavior gets erased seconds after we engage in it. As Robert Louis Stevenson said, "Everyone, sooner or later, sits down to a banquet of consequences." And Ralph Waldo Emerson said, "Shallow men believe in luck. Strong men believe in cause and effect."
So what is the effect of our words? Do they tell a story? Whether you realize it or not, every time you speak you are giving off a lot more information about yourself than you think.
Everyday your words are revealing what is in your heart. Think of it as "Soulchat." And rather than an app that gets downloaded to your mobile device, "Soulchat" actually came as a standard feature within your soul when you were created inside your mother's womb. In other words, God has given you the ability to communicate information directly from your heart and mind.
Jesus put it this way: "For out of the overflow of the heart the mouth speaks." (Matt. 12:34)
This means that you are "soul chatting" every time you open your mouth to communicate with others. Whatever fills your heart naturally spills out of your mouth and is spread to those around you.
Jesus said, "The good man brings good things out of the good stored up in him, and the evil man brings evil things out of the evil stored up in him." (Matt. 12:35)
The goodness of God fills your soul when you trust Christ as Savior, and God's goodness continues to overflow in your life as you walk closely with the Lord. This includes spending time every week with other Christians as you worship together, pray together, hear the Word together, serve others together, and study Scripture together.
Likewise, the evil in man's heart only increases if he refuses to bow his knee to King Jesus, but instead charges ahead without the forgiveness the Lord gives to those who repent of their sin (Matt. 4:17) and receive Christ as Savior. (John 1:12)
So what is filling your heart today? The love of Christ, or a love for sin? If you do not yet have the goodness of the Savior in your heart, you can turn to the Lord immediately and be forgiven of your sins. This includes any sinful words you have spoken.
You see, the words we "soul chat" to one another do not disappear seconds after we say them. Heaven keeps a record of what you and I say on a daily basis. This is why Jesus declared, "Men will have to give account on the day of judgment for every careless word they have spoken. For by your words you will be acquitted, and by your words you will be condemned." (Matt. 12:36,37)
Perhaps you are remembering some recent times when your speech was sinful. Does this mean that your words will condemn you eternally? Not necessarily. You will only be condemned if you go before heaven's Judge one day without the forgiveness of your sins. And remember, "the Judge is standing at the door." (James 5:9) Your life on earth could literally end at any moment, which leaves you only one heartbeat away from entering your eternal place of residence.
Obviously, you want things to end well whenever your time comes, right? With that in mind, forgiveness is definitely your greatest need. This is why the sacrifice Jesus made on the cross is so essential to your eternal well-being. It was at the cross where Christ paid for our sin, and it is in your heart where King Jesus begins to reign the moment you turn to Him in repentance and faith.
So what did Jesus mean when He stated that by your words you will be acquitted? Simply this: "If you confess with your mouth, 'Jesus is Lord,' and believe in your heart that God raised Him from the dead, you will be saved. For it is with your heart that you believe and are justified, and it is with your mouth that you confess and are saved." (Romans 10:9,10)
A genuine confession of faith in Christ can only be made after first receiving Jesus into your heart. And once you are in God's family through faith, the Lord does not hold your sins against you. Your soul gets wiped clean, and the Lord then sees you as perfect in His sight.
"But now He has reconciled you by Christ's physical body through death to present you holy in His sight, without blemish and free from accusation." (Colossians 1:22)
Believers are washed, cleansed, forgiven, redeemed, saved, and granted the guarantee of eternal life in paradise. "We have been made holy through the sacrifice of the body of Jesus Christ once for all." (Hebrews 10:10)
Our confession of faith is a reflection of what has happened inside us. There is now an overflow of God's presence within our soul, and this is why the goodness of God often flows out of us when we speak to others.
Jesus said, "Make a tree good and its fruit will be good, or make a tree bad and its fruit will be bad, for a tree is recognized by its fruit." (Matt. 12:33) Your soul chatting tells others who is in control of your life.
And if you have not yet surrendered your heart, your life, and your words to the King, then "today is the day of salvation" (2 Cor. 6:2) for everyone who "calls upon the name of the Lord." (Romans 10:13)
Snapchat gives the allusion that our words and messages simply disappear. In reality, a "recording machine" so to speak was turned on in heaven before you ever spoke your first word. And one day, those words could come back to haunt you. That is, if you live and die without getting your record "scrubbed clean" by the only agent capable of such cleansing. Nothing but the blood of Jesus Christ has that kind of power and effect. (Romans 5:9; Eph. 1:7)
And so you can either turn to Christ today in faith and be cleansed, or charge ahead without any regard for the Savior. After all, it's your life and it's your future. Now it's just a matter of who gets your heart.
Dan Delzell is the pastor of Wellspring Church in Papillion, Neb. He is a regular contributor to The Christian Post.