'Honor all life': 7 Christian leaders react to Supreme Court overturning Roe
Alveda King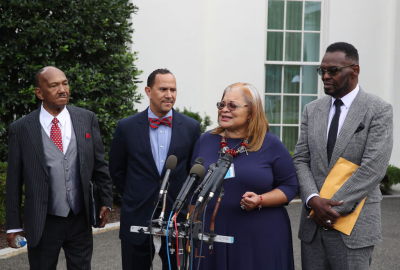 Evangelist Alveda King, an ardent pro-life activist, sent an emailed statement to The Christian Post in which she expressed her support for the Supreme Court's decision.
"For 49 years, 'we the people' have had to endure a flawed and unconstitutional ruling from the Supreme Court that allowed unelected judges to create a national right to abortion that ultimately led to extreme actions, like late-term abortions, against the unborn," she stated.
"Today, the Supreme Court has rightfully overturned that decision, sending the power to regulate abortion back to the elected officials at the state level. I have longed for and prayed for this day. And I will continue to fight for human dignity for everyone — from the womb to the tomb."
King also labeled abortion a "hate crime" and argued: "Nothing has wreaked havoc on the black community and destroyed black lives more than the abortion industry."
"Abortion is an injustice against the civil rights of the least among us. Abortion is systemic racism. A baby in the womb, no matter the skin color, is a child to be protected rather than a legal 'choice' to be made," King added.