'Genocide Games': Trump officials, freedom advocates react to Biden's boycott of Beijing Olympics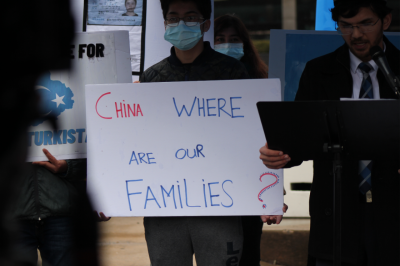 USCIRF praises 'strong and unequivocal message' to China
Officials with the U.S. Commission on International Religious Freedom, an independent, bipartisan entity responsible for advising the federal government and U.S. Congress on religious freedom issues, issued statements praising the boycott. 
In its 2021 annual report, USCIRF had recommended a boycott of the Beijing Olympics. 
"We commend President Biden for implementing the diplomatic boycott of the 2022 Beijing Olympic games and demonstrating the United States' unwavering commitment to religious freedom," said USCIRF Vice Chair Nury Turkel, a Uighur American attorney, in a statement.
"The Chinese government's systematic, ongoing, and egregious violations of religious freedom and other human rights of Uyghur Muslims, Tibetan Buddhists, Christians, Falun Gong practitioners, and many others betray the Olympic spirit." 
Turkel asserted that "a genocidal regime should not have been granted the privilege to host the Olympics in the first place."
USCIRF Commissioner James Carr praised the U.S. and "like-minded countries" for sending "a strong and unequivocal message to the Chinese government."
"[T]he international community condemns and does not tolerate its egregious policies that actively persecute religious minorities," Carr added.