This content is paid for by an advertiser and published by CP Brand Solutions. The Christian Post newsroom was not involved in creating this content. Learn more about CP Brand Solutions.
The graduating class of 2023 is in for a big surprise this year. Are they ready for it?
After a lackluster couple of years of job creation, 2023 is poised to be a much stronger year for new graduates. According to The New York Times, "Seniors and graduates are again in demand as companies revive recruiting, underscoring the economic premium that comes with a diploma."
This is good news for this emerging generation, but there will still be obstacles. With more employers opening back up, the experienced employee will still be in demand, making things a challenge for new grads. Fortunately, "challenge" is not an unfamiliar word for Gen Z, and this new book from Dr. Billy Wilson shines a light on our new generation of leaders and sees tremendous potential for everyone's future.
In "Generation Z: Born for the Storm," Dr. William M. "Billy" Wilson, president of Oral Roberts University, inspires and informs readers to help Gen Z-ers fulfill their destinies. It's fast-paced, packed full of insights, and richly researched. It is designed to call Gen Z to pursue God and serve His purposes in today's turbulent times we live in.
Billy Wilson reveals that all people look for a cause, a reason, and a place where they can bury their hearts and that Gen Z will find in Jesus a cause so compelling that they will commit everything to it. 
Many times, God's greatest victories are seen amid a storm. Gen Z will see the glory of God as they achieve success because they are born for the storm.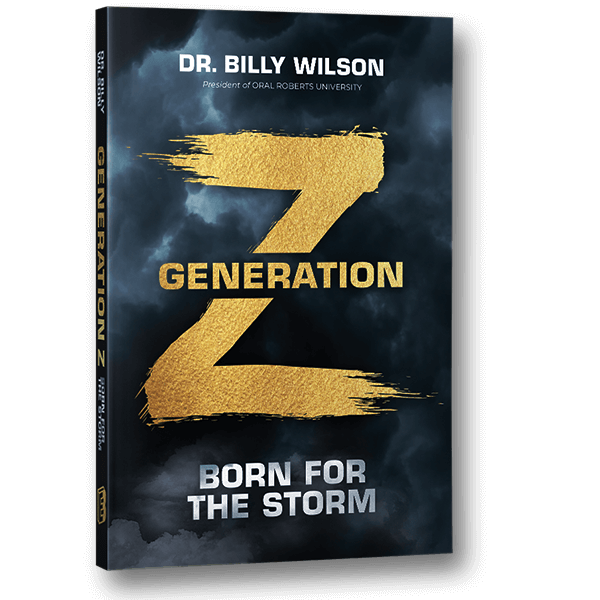 Generation Z: Born for the Storm
Get First Chapter Free
Generation Z: Born for the Storm is for: 
Members of Gen Z who long to live lives of purpose and make their lives count for God 
Parents who seek to raise sons and daughters committed to building God's kingdom 
Pastors and youth leaders who seek to understand better the challenges faced by today's youth, the potential this generation has for God, and how to inspire them to reach that potential
Leaders, managers, and employers who seek to motivate their Gen Z employees to maximize productivity and impact
Educators who seek to truly understand and impactfully connect with their students
Gen Z—born in a time of unprecedented societal upheaval with a strong desire to make their lives count—is distinguishing itself as the "purpose" generation. Because of this, Gen Z must be equipped to discover and fulfill their God-given purpose in a new way for the opportunities they will discover and the storms in their path. They are ready. They are willing. They are born for the storm.
You can order Generation Z: Born for the Storm now at drbillywilsonbooks.com or click on the book title.
---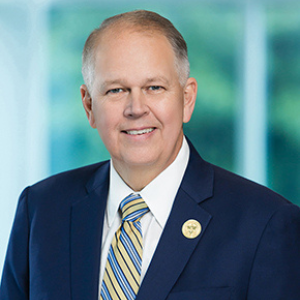 Dr. William M. Wilson
He is the fourth president of the globally recognized Oral Roberts University, located in Tulsa, Oklahoma.
Dr. William M. Wilson is the fourth president of the globally recognized Oral Roberts University, located in Tulsa, Oklahoma. Dr. Wilson is instrumental in developing Spirit-empowered leaders through whole person education to impact the world. Wilson possesses over four decades of executive leadership. He is a global influencer, a dynamic speaker with undeniable passion, and a profound ability for equipping new generations of leaders.
Along with his role as the Chair of the Pentecostal World Fellowship, Dr. Wilson's leadership influence includes Empowered21, the National Association of Evangelicals, Mission America Coalition, International Christian Embassy Jerusalem, American Association of Presidents of Independent Colleges and Universities, and the City of Tulsa Chamber of Commerce.
Wilson is a sought-after Bible communicator whose weekly television program, "World Impact with Dr. Billy Wilson," inspires viewers in over 150 nations and multiple languages. Wilson and his wife Lisa, have one son, Ashley, who with his wife Jamie, have three children. Their daughter, Sara and her husband Shaun have four children. The Wilson family resides in Tulsa, Oklahoma.