Colorado baseball team cancels Family Night with Christian singer Matt Hammitt over pro-life partners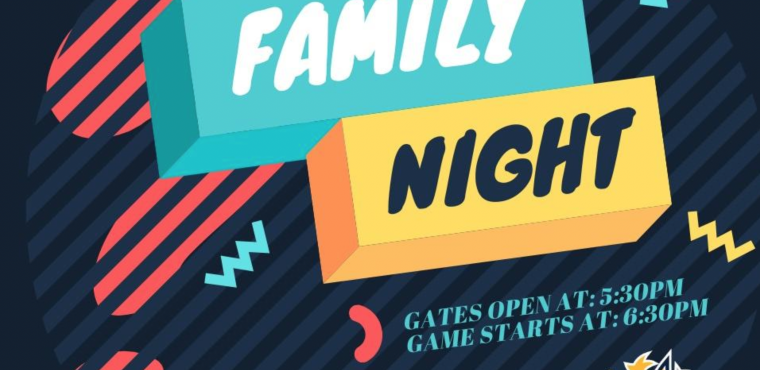 The Rocky Mountain Vibes, an independent baseball team in Colorado, canceled its Family Night event where award-winning Christian singer Matt Hammitt was scheduled to sing along with his son, Bowen, due to objections to two pro-life organizations partnering on the event.
In an emailed response to The Christian Post, the group Save the Storks, which identifies as pro-family and pro-women, said they were informed that the Rocky Mountain Vibes had "received concerns from their biggest sponsor and threats from several sponsors that they'd pull their contracts if they went through with the event."
"Family Night sponsors have been shut out," Save the Storks added in a statement to CP on Friday, the day event was to be held.
The Rocky Mountain Vibes in Colorado Springs is part of the Pioneer League, which is an MLB Partner League, canceled the event just hours before the first pitch. 
Dean McKissock, a group sales manager for the Rocky Mountain Vibes, told CP that the team had "no comment" and claimed he wasn't aware of the event nor that it had been canceled even though the event was promoted on the Vibes' Facebook page.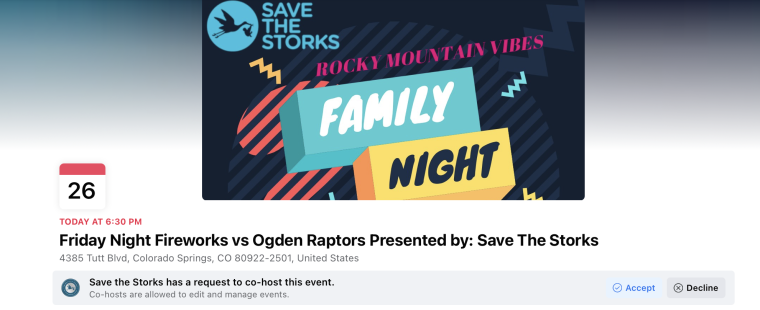 Along with the other sponsor, Pikes Peak Citizens for Life, Save the Storks said they had helped propel ticket sales to over 3,000 sold for Friday night's game at UCHealth Park.
UCHealth denied any involvement in the cancellation.
On social media, Save the Storks wrote, "We were just informed by Vibes management that they cannot allow our pro-family nonprofit ministry to be a sponsor," and encouraged those who bought tickets to request a full refund from the Vibes.
"Our sponsorship and support of this game has helped triple the average ticket sales to more than 3,000, clearly showing that the Colorado Springs community fully stands behind this night," said Diane Ferraro, president of Save the Storks. "My heart is broken that our friend Matt Hammitt and his son, Bowen, have been uninvited to perform at tonight's game. Both are beautiful artists whose own work includes supporting families."
The Vibes told Fox News: "While we value all our sponsors and ticket holders, they do not make decisions regarding the nature of our post-game entertainment, or groups that come out to our stadium to raise awareness for their causes. The Vibes made this decision after seeing the proposed assets from the partner in question because they felt that the partner would hinder the team's mission in providing fun and affordable family entertainment."
The team added, "Any statement placing blame on any outside party for cancellation of tonight's events is inaccurate. The Vibes made this decision internally and stand by their choice."
Matt Hammitt was the lead singer and songwriter for the band Sanctus Real from 1996-2016, and has been the recipient of three Dove Awards, nominated for two Grammy Awards for his work with Sanctus Real, and awarded for his chart-topping songs, performed by both Sanctus Real and other musical artists.
Hammitt is also the author of Lead Me: Finding Courage to Fight for your Marriage, Children, and Faith and the children's book, I Couldn't Love You More with co-author Jason Ingram.
In 2010, Hammitt's son, Bowen, was diagnosed with a life-threatening heart defect at 19 weeks in utero.
"Good Morning America" featured Bowen's story in November 2010, following his first open-heart surgery. The child was born with hypoplastic left heart syndrome, which means that the left side of his heart is underdeveloped. Since his birth, Bowen has had three open-heart surgeries. Doctors told Hammitt and his wife that children with that heart condition do not have a long life expectancy.
The Hammitt family also runs Whole Hearts Foundation, a nonprofit that helps families affected by congenital heart disease.
The Christian singer penned a song for his son, titled, "All of Me," which details a father's struggle of being unsure of how much hope he should have in his child's life expectancy when he could be taken away from him at any moment.